Outdoor Connections launches a new furniture range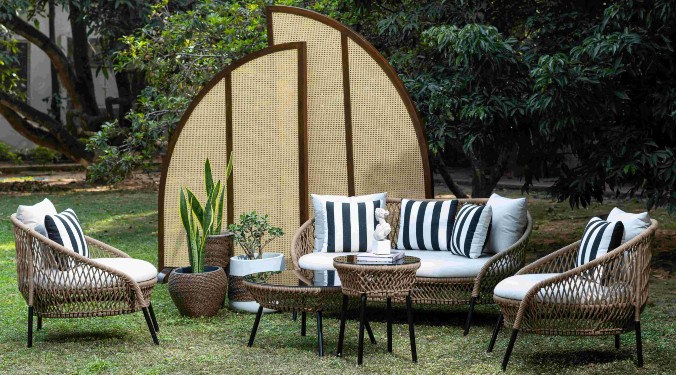 Outdoor Connections unveils new furniture collection – The Fern
The Fern is designed to enhance your outdoor living experience by imparting style, refinement and superior comfort to it. It's simple, yet elegant outline, coupled with precise structure, makes it the perfect addition to your outdoors.
The furniture pieces feature hand-woven fish net patterns that bring a natural texture and chicness to the spaces they occupy. The seats are upholstered in Sunbrella outdoor fabrics that are easy to clean and are resistant to stains and mold. The fabrics are also UV protective, hence they last a long time without fading. The attractive patterns add to the sophistication of the furniture.
The sofa, the arm chairs, one of them with a high back, and coffee tables are ideal for any outdoor setting from balcony to patio to gardens.
Website: https://outdoorconnections.in/
71