Prolite Autoglo has evolved immensely with changing times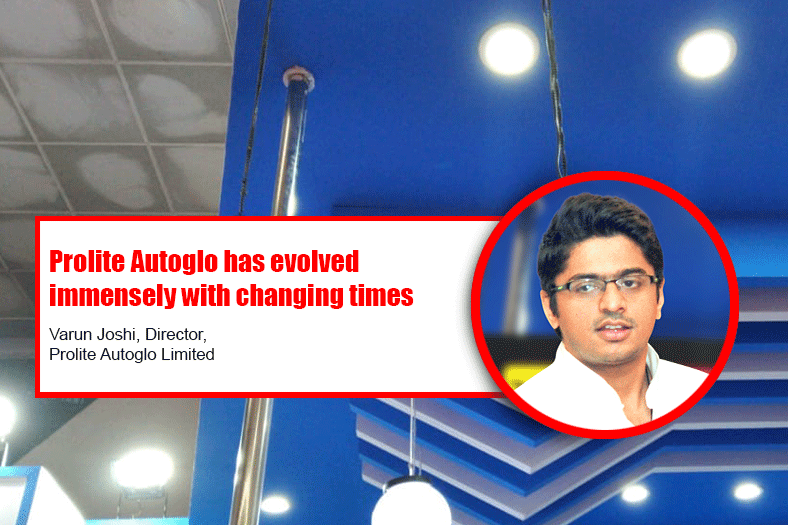 Our new range of signs and markers will help common people to learn and observe social distancing, adopt proper sanitization habits and remain alert and informed at all times says Varun Joshi, Director of Prolite Autoglo Limited.
How can an organization be secured using the Prolite Emergency Exit/Egress Route Lighting Systems?
As per existing law, any closed space must necessarily be equipped with exigency options so that people can get out in time in case a fire or a blackout happens by day or night. Prolite has worked precisely on this subject and its lighting systems are meant for the same. With 35 plus years behind it and its commitment to high quality conforming to international standards and also with all necessary mandatory protocols in place on each and every product and with pre consultancy available on case-to-case basis, Prolite's Egress route lighting systems offer best security to any organization.
When it comes to Prolite and Autoglo, which product series do you feel would be an apt fit for the airport and the aviation industry?
Prolite Autoglo has many products to offer including some unique ones such as elegante series, passerelle, downlighters, various safety signages, etc. Last year Prolite launched a sleek and aesthetic "elegante" range of illuminated signage with a plethora of usages. "elegante" is a range of way finding and directional signs that is concise and easy to follow for the millions of visitors/passengers and speed travelers so they can effectively travel to their destinations; from finding their transfer and arrival gates or even their exits. "passerelle" is especially designed for high risk areas viz., airports, metros, warehouses, halls, and theatres etc. This light is embedded in the floor with a glass cover for visibility. The light act as Escape Route Guide Marker (ERGM) on the floor level in normal as well as in pitch dark conditions. Other products includes Oculus series designed for a passage or corridor area and open area. Both are inconspicuous lights that can hardly be visible in normal conditions and will not impact the aesthetics of the place.
How are you managing your supply chain in the 'unlock' period?
As pioneers in the field of safety tools- emergency lights and signages- Prolite Autoglo has evolved immensely with changing times and a changing world for more than three decades. Prolite manufactures its own products in-house and even before the 'Make in India' campaign, Prolite internalized that maxim in its own backyard. We have secured 100+ clients across the country throughout this pandemic including 30+ corporates each day with the help of our 13 COVID support offices and staff spread nationwide. Our new range of signs and markers will help common people to learn and observe social distancing, adopt proper sanitization habits and remain alerted and informed at all times. As always, our focus is on quality and durability and this new range of signages live up to our reputation and resolve.
How do you see the market for your products in India, what are the countries you export to?
Being an Indian company and with all its products manufactured 'in house' in line with the more recent call of 'Vocal for Local' by PM, Narendra Modi no less, Prolite must enjoy a special pride of place in the market in India when it comes to quality, acceptability and reliability of its product ranges. Because of its commitment to giving the best, Prolite is making waves in the international markets too and is already exporting to the Middle East, Maldives, Mauritius, Singapore, Australia, Sri Lanka, Nepal, Bangladesh etc.
8