SANY launches 'clutter breaking' products for Indian market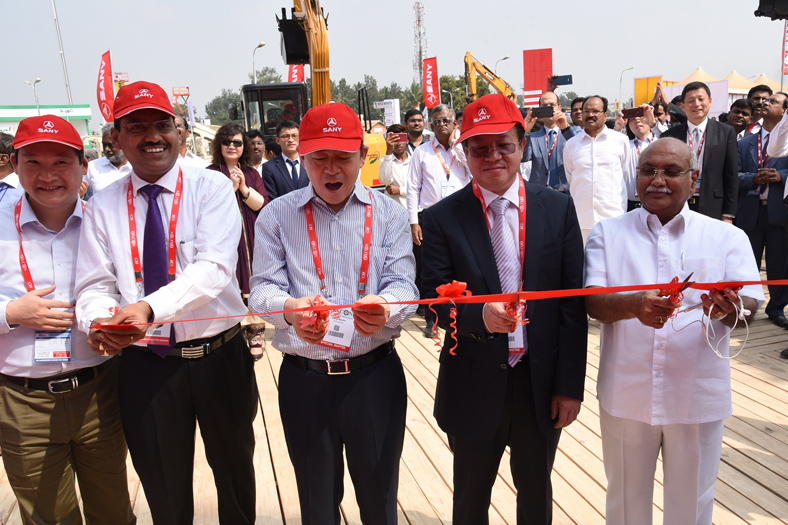 SANY India has launched 6 clutter breaking products in the heavy equipment and 2 in the Excavator segment at EXCON 2017. The company displayed its technologically advanced and cost-effective products that have been a game changer in the construction equipment industry.
Xiang Wenbo, President, SANY Group and Deepak Garg, Director and CEO, SANY South Asia & SANY Heavy Industry India, were present at the occasion.
New launches included Heavy Equipment Pilling Rig SR285, BP HZS120, STM7, STM8, Rough terrain crane SRC 800, Truck crane SPC250, Concrete Pumps and Compactor and SY500LC-9H and SY120. These products boast of features like fuel efficiency, low maintenance cost, operator comfort and safety, ergonomic design, reliability and stability to name a few.
Commenting on the occasion, Xiang Wenbo, President, SANY Group said, "The heavy equipment industry is seeing a rapid growth in India owing to the myriad developments planned for the country. We have a full range of equipment in the Indian market for various purposes and many of them are locally manufactured. These are exciting times for the country at large and the construction equipment sector in particular and we will strive to live up to the demands of the sector in every possible way."
Deepak Garg, Director and CEO, SANY South Asia & SANY Heavy Industry India said, "We are excited to launch our new range of products and are sure that these will appeal to our customers. SANY India is taking a step further to play a larger role in the burgeoning Indian manufacturing and construction sector and we are working towards continuously bettering our offerings in tandem with the needs."
10