Seal your facades with Osaka single-ply sealing systems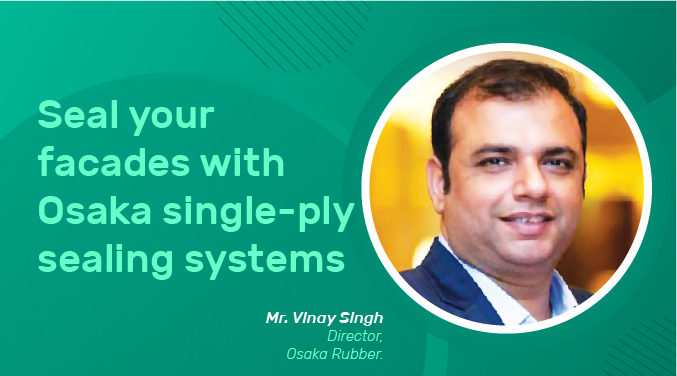 ORPL ES99-R Strips is a single-ply sealing system, a preferred choice for facades and other sealing applications.
Osaka Group was established in 1981 and has been at the forefront of business activity for the last 38 years. Osaka Rubber manufacturer's EPDM rubber profile caters to the sealingproduct requirements of the following industries: automobiles, construction, bus body builders, aluminium fabricators, shipping, railways, engineering, and insulated glass units etc. In 1995, the Company diversified in manufacturing butyl sealants, mastic tapes, and vacuum bag tapes / tacky tapes, which is its primary product line today with an emphasis on quality and technical developments.
ORPL ES99-R Strips is a single-ply sealing system, a preferred choice for facade and other sealing applications. These strips have a rough texture on both sides and are talc-free, which makes them easy to adhere to any surface and create a perfect wind, moisture and waterproof structure. ORPL ES99-R Strips are specially designed to bond well with adhesives. Our ES99-R sealing system can adhere to any surface and provide all-around protection for the structure. High on flexibility and great on UV & ozone resistance, these strips have a long life and are installed without torching, which makes it very easy to apply without the use of special tools.
Some of the critical features of Osaka's products are:-
• Provides a waterproof and airtight seal in building facades.
• Highly resistant to mechanical damage
• Flexible, robust and easy to install
• Excellent weathering, ageing and UV Resistant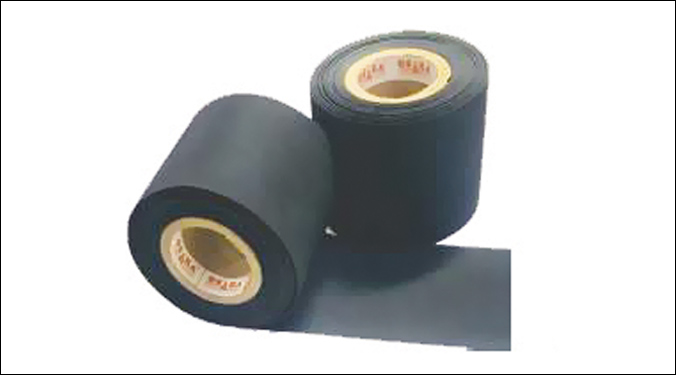 ORPL EPDM Facade Membrane
An elastomeric waterproofing strip based on EPDM based rubber polymer with a low water vapour transmission factor. The product comes in black and has a surface texture on both sides for maximum adhesion.
ORPL membrane with butyl coating
Butyl Strip is designed for bonding EPDM to non-porous surfaces only. Typically this is used in factory applications of EPDM to frames and where the minimal bond area is required. The butyl strip option offers a substantial time-saving opportunity when applying EPDM on-site or in the factory because an accurate linear meterage of material can be calculated.
ORPL EPDM façade membrane with butyl black
EPDM Facade Membrane with a self-adhering butyl back for easy and clean application.
21