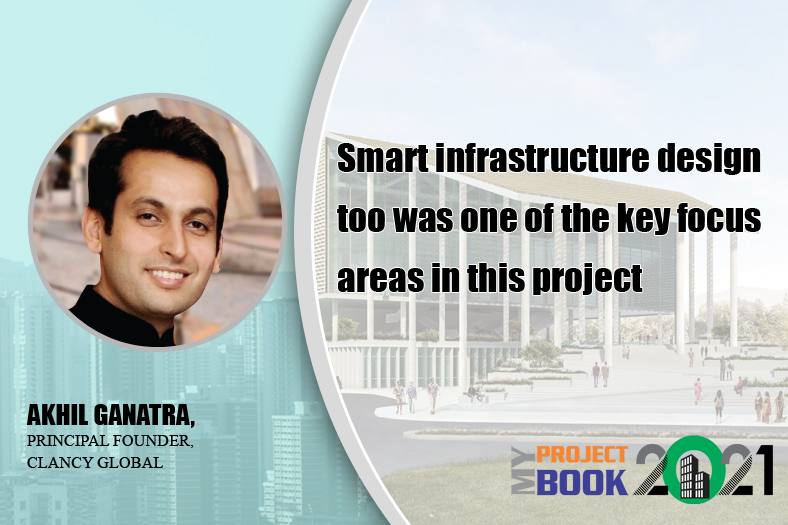 An upcoming indoor stadium in Talegaon Maharashtra will bring to the fore smart infrastructure features which are new to the world and put this project on the global map, says Akhil Ganatra, Principal Founder, Clancy Global
What was the scope of work involved?
The 7,000+ capacity indoor stadium is a part of a 40+ acre educational campus. It has an outer dimension of 110m x 55m and an internal multi-purpose sports court of 36m x 18m. The sports court is set to include nine sporting  fields, six of which are meant for event use; with folding rows to expand the extent of use. There are 5 key areas in the building forms (1) sports court (2) 3 seating layers (3) changing area & amenities (4) 2x grand entrances and (5) stadium bowl underside. Our scope of work for the project includes MEP, sustainability and smart infrastructure design.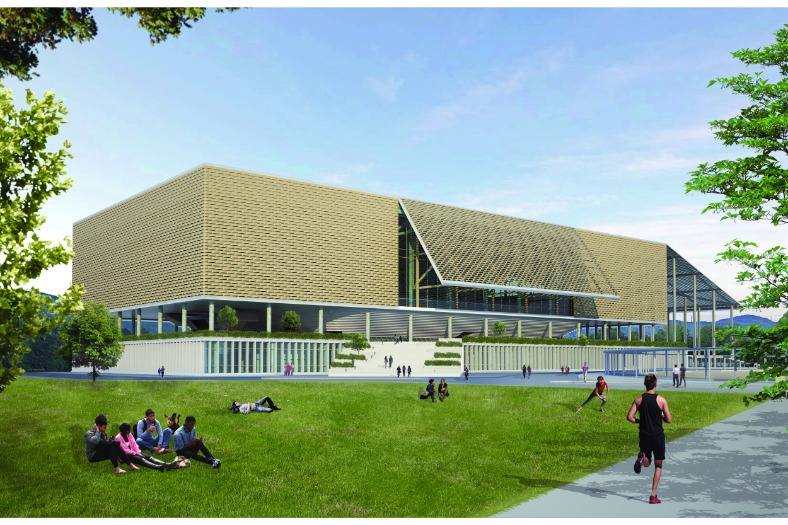 What were some of the major challenges you addressed using innovative techniques? What are some of the considerations you had to keep in mind to ensure all the functional necessities of the project are fulfilled?
We initiated our focus with part operability for a large volume and limiting heat gains & maximizing daylight. We worked on optimizing capex with equipment modularity and moved forward enabling a point-of-source distribution scheme.
With sustainability & smart as a pre-filter we put into implementation a list of measures 
For sustainability
Thermal simulation to maximize impact of self-shading surface on facade, to reduce heat gain & allow daylight

Underfloor cooling using a combined radiant & air based distribution; reducing A/C load by a further 35%

Dividing distribution into 20+ zones enables capex & opex reduction by allowing rental air-side equipment to be connected for larger events and operability of only occupied zones

Passive controls based on weather sensors, zone operability and air balancing, including heat recovery with assisted airflows
For Smart
Movement based activation at grand entrances for plug-n-play, 3D mapping, lights, water features, smoke machines etc.
Ductless fans to maintain air-circulation and comfort on the underside of stadium bowl

Exploring test areas for electricity generated by walking & cycles

CCTV analytics for asset use in terms of flow, density & demographics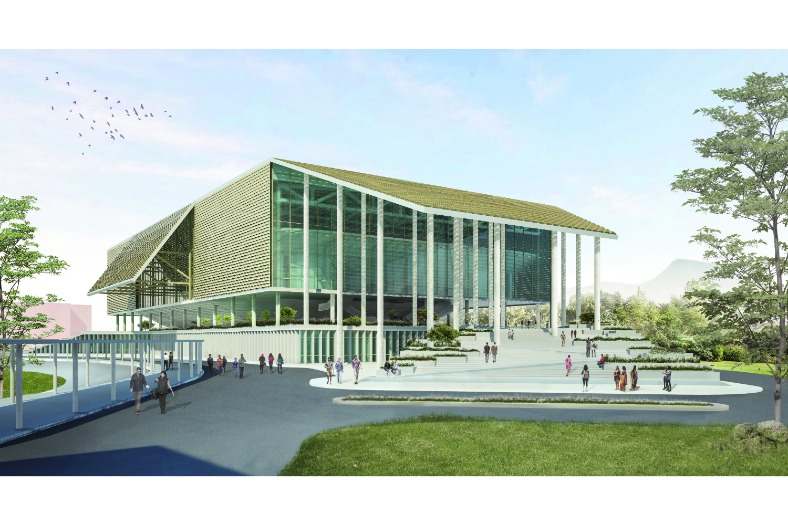 We also established a three prong approach for plug-n-play provision for dynamic uses that is (1) Trussing framework (2) Vacant hume pipes and (3) Point provisions for lighting, A/V, power, data, drain, water and relevant devices. 
The list of dynamic use cases identified were: coaching / activity zones / BBQ / movie / gaming / dining / farmers market / art / book fair / retail / F&B / launches / tournaments / sports screening / music show / theatre / cafe / library / bookstore / open kitchen / promos / performance / installations / festivities.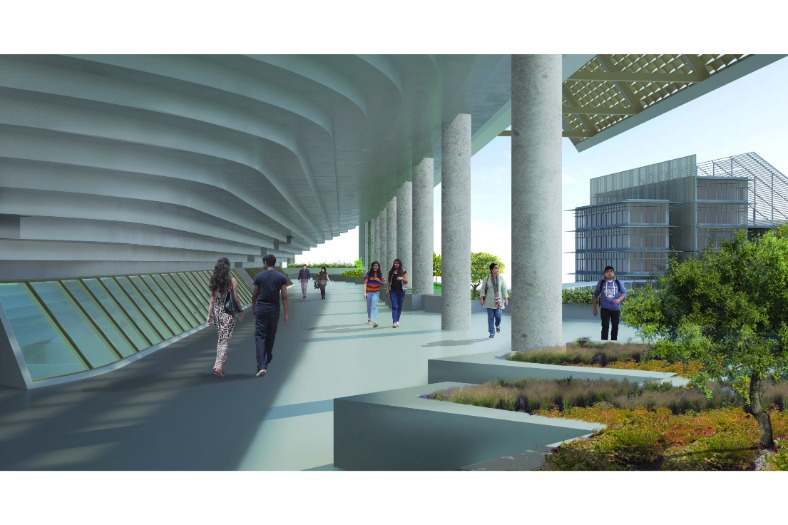 Other aspects which were also considered included (+) event recording (+) drinking water points (+) hand sanitiser stations (+) multi-functional walls / partitions (+) services circulation (+) vending for drinks & confectionaries (+) carbon footprint tracker (+) dynamic QR Codes (+) interactive touch & digital screens (+) robotics visibility e.g. floor cleaning (+) experience retail zone / leisure & travel (+) interactive nets (+) single question units & smiley buttons (+) art installations & show windows (+) integration to fitness trackers (+) health kiosk for weight & vitals and (+) anomaly alarms.Base framework of entry & exit points of the stadium are established as service nodes with distribution backbones on the underside of the stairs used to access the seating rungs.
What impact is this project set to have?
This project is set to be a landmark for training facilities set by an educational institution for its students, immediate neighborhood and landmark events. Smart infrastructure features are new to the world and its implementation in this project is set to put it on the global map.
3