Smart security and surveillance systems enable safe, secure and remote monitoring of spaces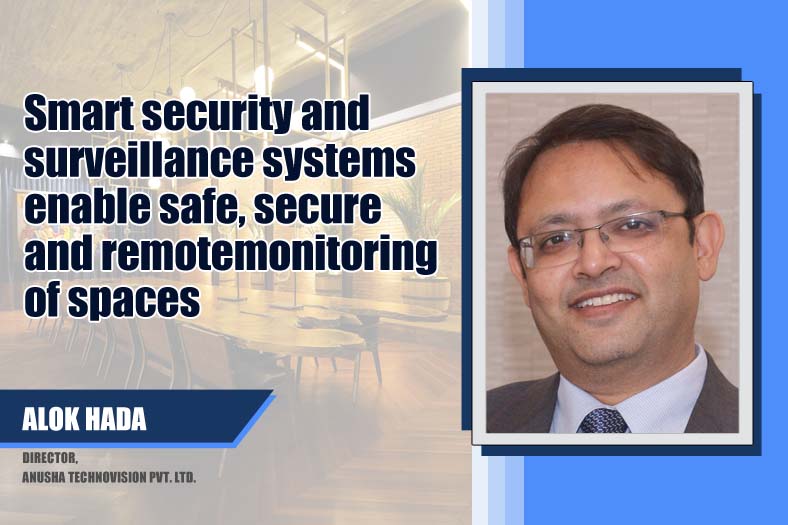 The post pandemic world has mandated that such systems also need to offer features like a single-point remote control and solutions that are hands-free says Alok Hada, Director, Anusha Technovision Pvt. Ltd.
What are the pros and cons of using biometric entrance systems in commercial spaces and smart buildings?
Biometrics, in their most basic form, are computerised or automated techniques of recognising a person based on a physiological or behavioural feature. They may detect a unique physical property like fingerprints, a face, iris, palm prints, or retinas of an individual for fast and convenient verification instead of requiring personal ID cards, magnetic cards, keys, or passwords.
Like with all niche technologies, it comes with its specific pros and cons:
Pros:
Accuracy and high-efficiency

– Biometric security is very difficult-to-forge. For instance, face recognition examines facial anatomy of a person before giving access. This includes the distance between the eyes, nose breadth, and eye socket depth. Encrypted data is recorded in a central hub, which is examined, and access is prohibited if the measurements don't match exactly.

Convenient and saves time

– Biometric technology eliminates the need to memorise long or complicated passwords by simply scanning a physical characteristic such as your face or retina. 

Increased security and reduced costs

– There's no need to remember a physical key or card with biometric technology. All you need is yourself and you'll always have access. To improve security, even more, use two-factor authentication. It eliminates the need for ID cards, lowering expenses and saving time.

Easy to use

– Once a biometrics system is set and the appropriate personnel educated on the same, it is incredibly reliable and simple to maintain, as long as the devices are kept clean. There are no passwords to memorise, and no access cards to take care of, thus the system is quite user-friendly.

Hygienic

– Apart from fingerprint scans which require direct contact with devices, facial recognition or similar systems offer contact-free solutions. Thus, making these devices more hygienic than conventional alternatives. 
Cons:
Fingerprint systems may be inconvenient in situations where users change regularly. In such cases, a more advanced system is recommended.

Though installation costs may seem high, they offer more benefits in the long run like low maintenance. Plus, newer more affordable products are now entering the market.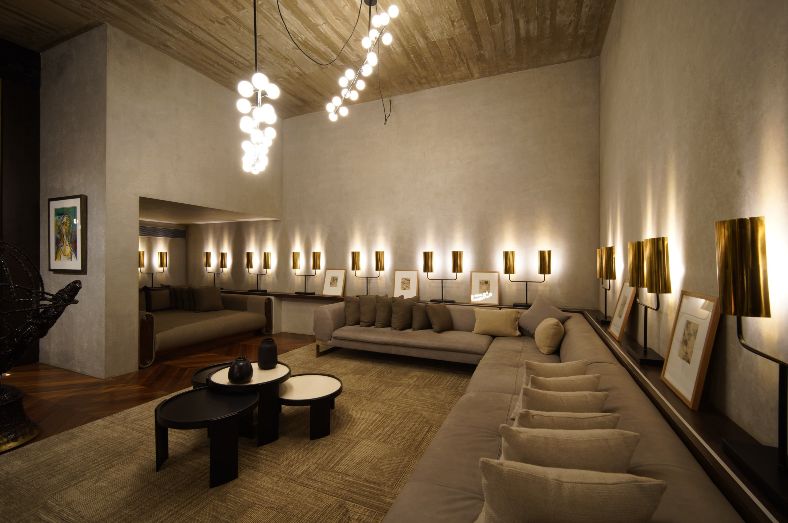 What kind of product integration is desired to impart surveillance as a key element in entrance systems utilised in public spaces?
Smart security and surveillance systems enable both private and public organisations to safely and remotely monitor facilities in real-time thus making spaces safer. 
Fire and smoke detection systems help avoid hazards in public buildings.

Security systems with smart vision can benefit from CCTV video analytics based on IoT cameras and sensors.

Solutions ranging from freestanding single door controllers to complicated networked systems can be employed when controlled access to authorised personnel is required.

CCTV is frequently utilised for a variety of applications, including: 

Ensuring perimeter security

Traffic monitoring

Capturing visual evidence of human activities

The central hub stores data and which can be analysed later. Authorities use these systems to identify peak times and prepare for emergencies by analysing real-time and historical traffic data over time.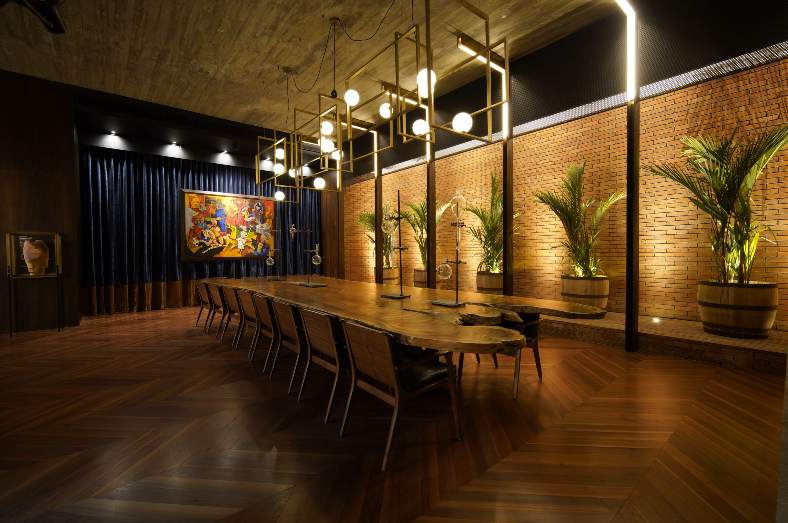 Especially in the age of IoT, what kinds of innovations are being witnessed in entrance systems?
With advancements in technology in a post-pandemic world smart security systems granting single-point remote control and hands-free solutions are becoming the 'new normal'.
Smart sensors

– Energy savings impacts our environment. By utilising real-time data from surveillance cameras, video analytics optimise this consumption. If a room is empty, cameras can detect it and turn off the heating and lighting, keeping them on only in the areas that are occupied. Sensors can be added to cameras to conserve energy and money while also keeping the premises secure. Other automation features, such as lighting, can be utilised in conjunction with motion sensors to activate security cameras and send alerts to smartphones or remote devices. Smoke and carbon dioxide detectors, on the other hand, help to lessen the risk of fire or smoke.

Remote control

– Motion sensors will become more popular as security systems get more advanced. Integrating security elements such as an Intrusion Detection System and an IP-based Video Door Phone on remote smartphone devices to monitor, record visitor access, and regulate electronic locks is becoming increasingly common.

Integrated automation with single-point control

– Security and access control systems that combine lighting, alarm, and closed-circuit video management into a single interface will become more common in the future years.
27