Smart Technologies to enhance energy efficiency in commercial buildings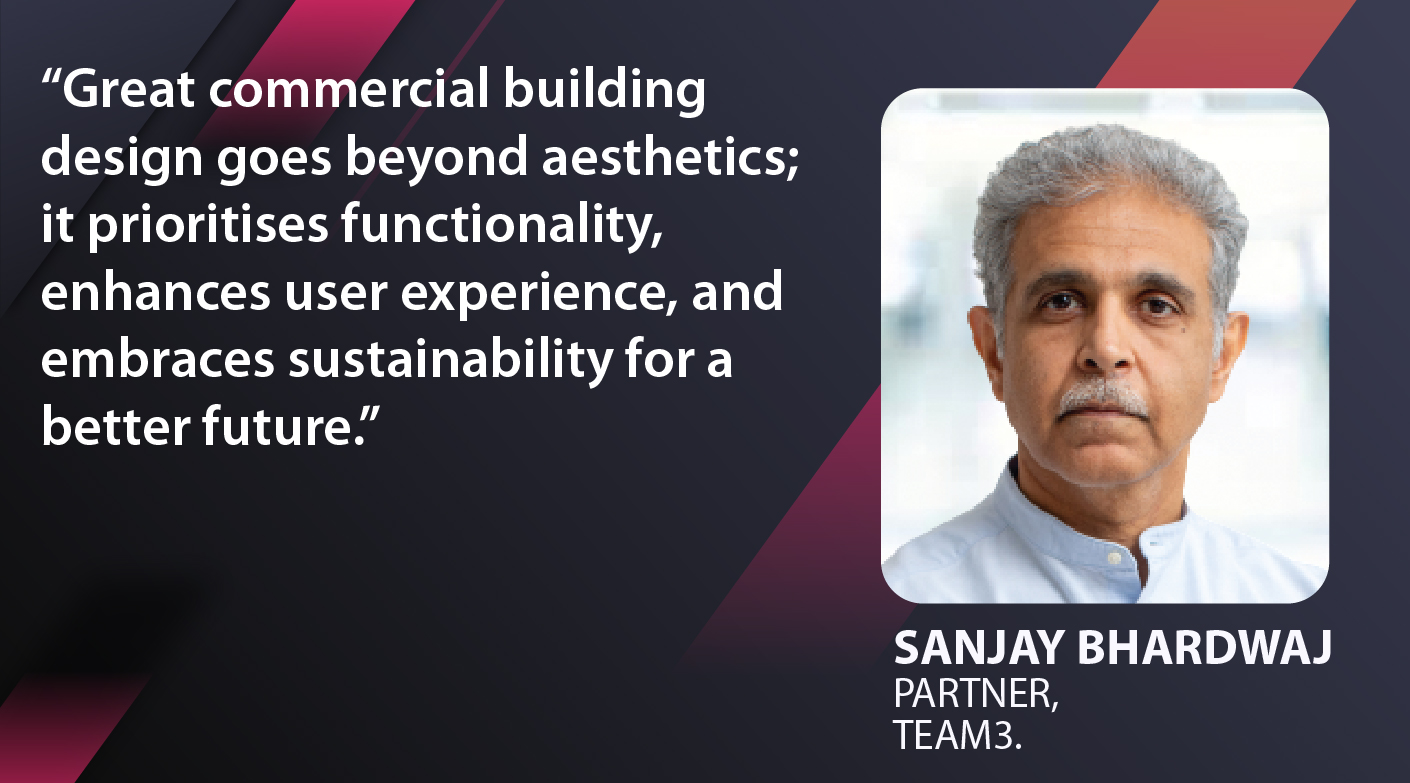 "Sanjay Bhardwaj, Partner at Team3, discusses elements of biophilic design, smart technologies and automation commercial building."
What are the key factors in designing commercial buildings for optimal functionality, flow, and user experience?
User experience derives from the ease of access and a sensory experience while moving through the buildings. Commercial buildings require careful planning of vehicular movement, as users arrive and leave by different modes of transport. These different modes need to be segregated and planned for ease of accessibility. Once inside, the horizontal and vertical movements require careful planning considering peak numbers during mornings, afternoons, and evenings while keeping security concerns in mind. This translates into well-appointed lobbies, transfer elevators and escalators, and a grouping of elevators to achieve optimum wait times.
How do you approach natural light and ventilation integration for comfortable and energy-efficient commercial building environments?
Natural light and ventilation are a function of building orientation, fenestration strategy, and building depths. Orienting the building for glare-free light is the first step, ensuring that the floor plates are not so deep that light does not penetrate them. In centrally air-conditioned buildings, fresh air is brought in through the HVAC system, whereas in ventilated buildings, the fenestration is designed to allow for air movement. In either case, it is good practice to provide naturally ventilated outdoor break-out spaces so that the users are never far away from the outdoors.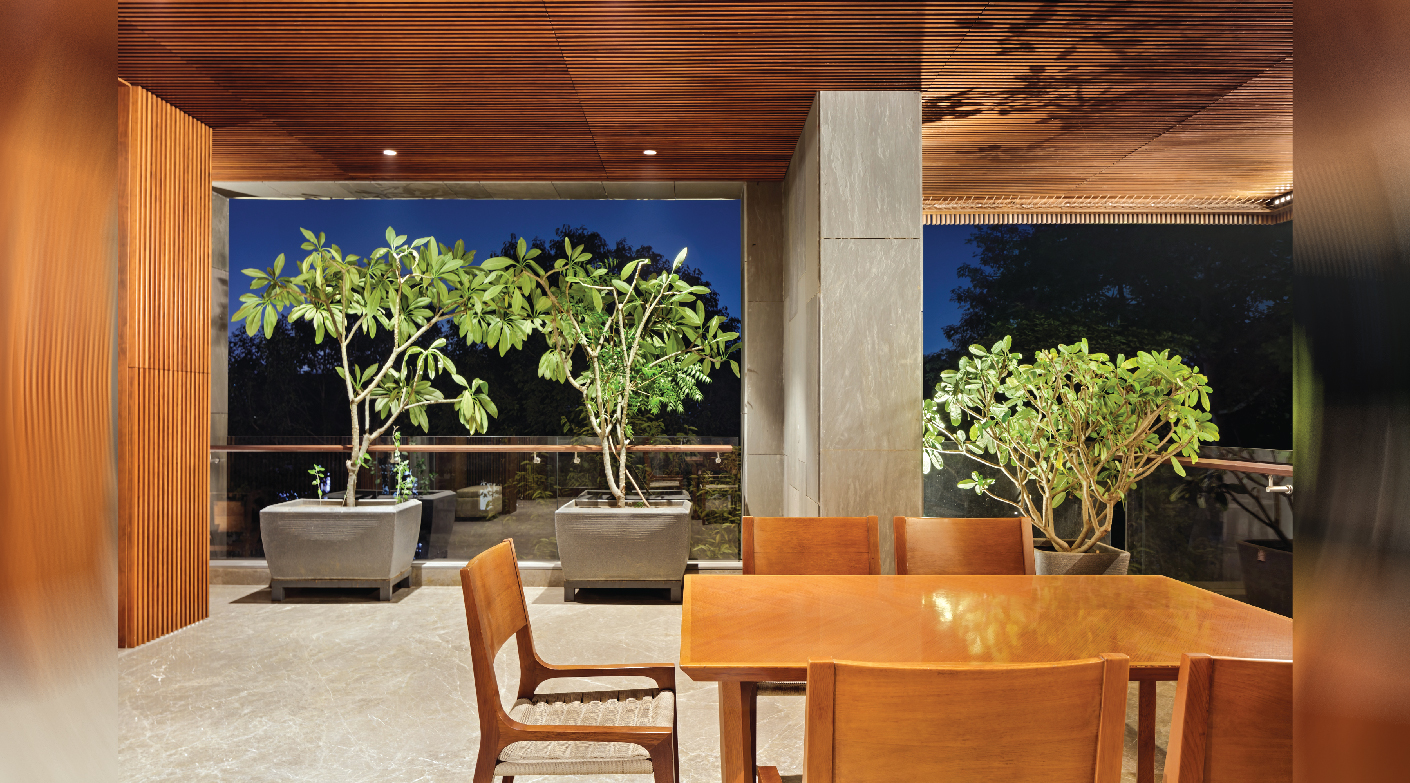 How do you incorporate biophilic design elements into commercial building projects?
By making sure that you are never far away from the outdoors. If outdoor spaces are incorporated into the planning of commercial buildings – even in high-rise buildings – we will begin to get well-planted integrated spaces. It is also essential to ensure that the plantation is designed for orientation and is easily serviceable. Irrigation systems must also be built so that recycled water is used and fresh water is not wasted.
How do you incorporate smart technologies and automation into the architectural design of commercial buildings?
At an individual user level, smart technologies play a vital role in designing and easing access, security, and information systems in commercial buildings. Users are no longer anonymous visitors but can begin to use the buildings as per their needs. Smart systems also make their participation in the running of the building more open and democratic. Their use of energy, water resources, space, etc., can be available to them through these technologies in a very open manner. Collectively, these technologies help monitor and control almost all building systems for better efficiency and sustainability. 
for more info visit : https://team3.in/
12