SP 1400 concrete pump: Maximising productivity with lowest operating cost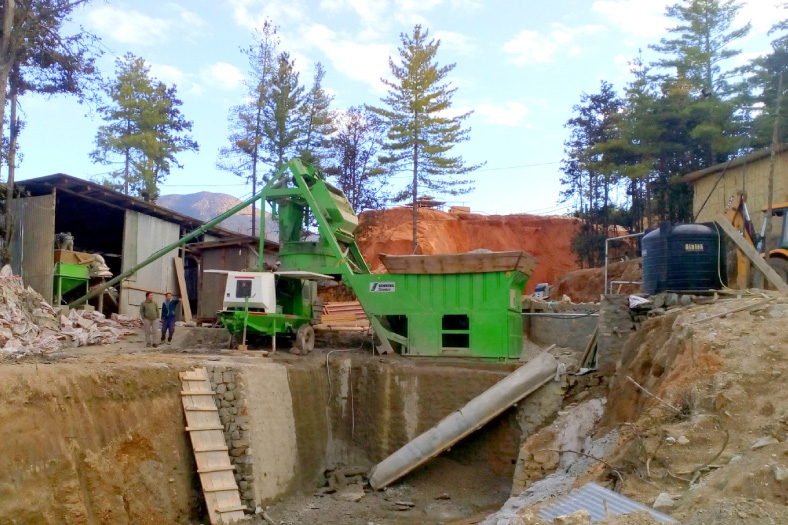 SP 1400 concrete pump has been designed especially for energy efficiency. It gives more output with a concrete pressure from a 45kW engine.
The design concept of building equipment in Schwing Stetter considers energy efficiency as one of the primary feature. For example, the fuel consumption to generate a particular horsepower will be used to transfer as work. In a concrete pump, the horsepower generated by the engine will become the concrete pressure in the pipeline.
"Energy efficient construction equipment were created to combat environmental and energy issues that has struck in the recent decade. Being a customer of Schwing Stetter India equipment has its own benefits of energy efficiency, longevity, reliability and its quality. One example of energy efficient machine is SP 1400 concrete pump," said V.G. Sakthikumar, Managing Director, Schwing Stetter Sales and Services Pvt Ltd.
SP 1400 concrete pump has been designed especially for energy efficiency. It gives more output with a concrete pressure from a 45kW engine. It is designed to meet the demands of various entry level concrete pumping jobs maximising productivity with lowest operating cost. The salient features of this state-of-the-art concrete pump is the introduction of RL rock valve, control, portability, hydraulics, gear box for agitator motor, easy maintenance and the ease in pumping.
RL rock valve: Rock valve was made after years of extensive study in the behavior of tough concrete mixes, this valve is ideally suited for pumping harsh concrete and can withstand rugged site condition in India. This valve has been recognised worldwide as the toughest concrete valve.
Portability: The conveniently placed towing hook and toughened frame and axle enable portability across rough terrain. The low weight of the pump allows it to quickly move it from one site to the other.
Hydraulics: Direct high torque driven on the agitator shaft as well as robust design of all hydraulic components in conjunction with constant flow micro filtering of the hydraulic oil ensure operational reliability and a long service life.
The specific innovations in the design or use of the product are a combined control block with MPS system which helps to reduce 80 per cent usage of the hose lines and fittings. Leakage free hydraulic system with no loss of hydraulic oil. Hydraulic tank and cooler circuit are designed for minimal operating temperature which ensures no energy loss due to oil overheating and friction. Less energy consumption while stroke changeover due to fast switching hydraulic system, which operates the rock valve smooth and fast before presence of concrete back pressure load. The pump kit is especially designed to achieve more output and also with more height by the same machine.
63