Sustainable modern facades and fenestration are instrumental in making buildings energy-efficient.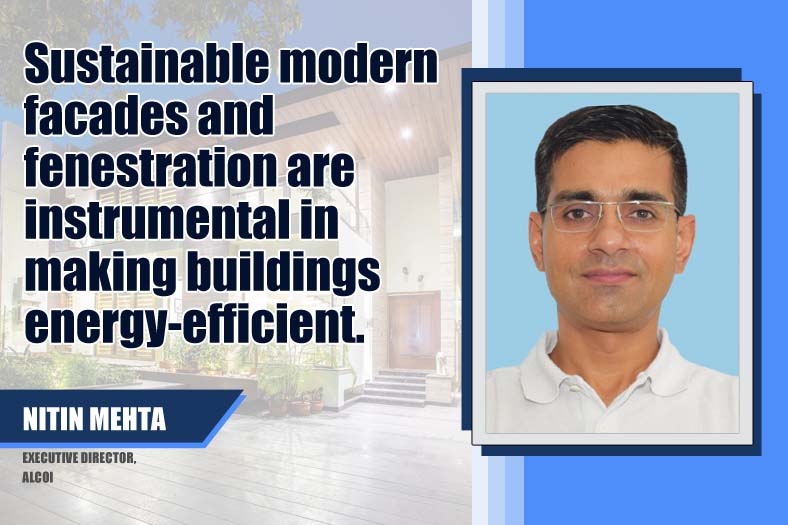 On an average, air conditioning accounts for about 40-50% of all energy used by buildings. Facades can help rein in this consumption and improve energy efficiency.
The facade of a building is regarded as the intersection between living spaces and the natural environment. A well-designed façade system is a blend of budget, aesthetic, and performance constraints that require careful balancing. Energy-efficient buildings are designed to reduce the energy needed for heating and cooling. Developing a decision-making framework contributes to the process.
A great challenge is keeping interiors cool with the proliferation of glass-clad buildings. On an average, air conditioning accounts for about 40-50% of all energy used by buildings. Facades can help improve energy efficiency. The facade makes up the more significant part of the building's envelope and separates the interior and exterior environments.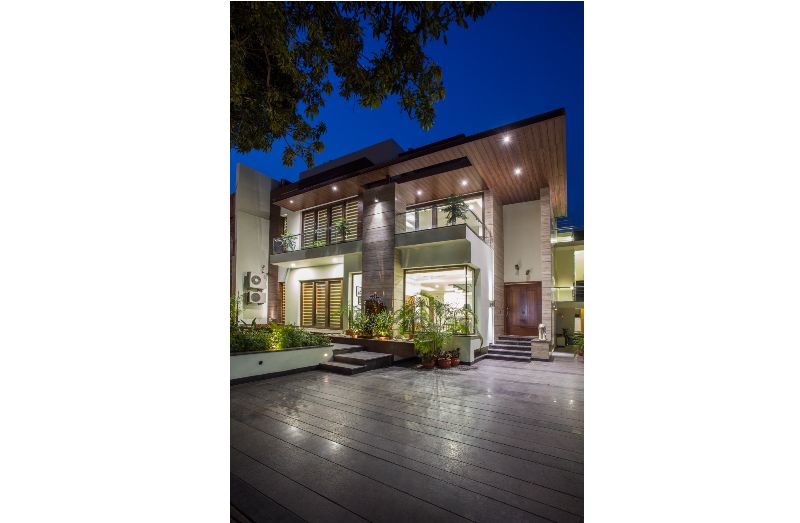 Let's discuss the key materials that impact the facade's design. The climate of the area and the sunpath — in reference to the building's orientation — guide the creation of the building, and the façade plays a critical role in determining the suitable materials. Usually, the northern facing facades optimize energy efficiency with ample indirect and glare-free daylight. On the contrary, the south and west faces require careful consideration of the materials used, Window to Wall (WWR) ratio, daylighting and glare studies, and shading devices like blinds, boxed or recessed windows, double façades, or screens like the traditional jaali.
The right materials can also help lower the costs of maintenance. Some of these include natural/textured materials such as brick and concrete. Fenestrations are imperative to making a difference in the facade design and optimising efficiency. A confluence of traditional materials like wood, aluminium and uPVC juxtaposed with modern-day steel, fibreglass, and composites are redefining fenestrations. Windows deliver performance to the building occupants when it becomes an essential element of a fully integrated building design.
New-age materials are making a breakthrough in innovation in the very near future. These comprise conventional materials like wood, aluminium and uPVC with a blend of modern-day steel, fibreglass, and composites that are changing the perspective of fenestrations.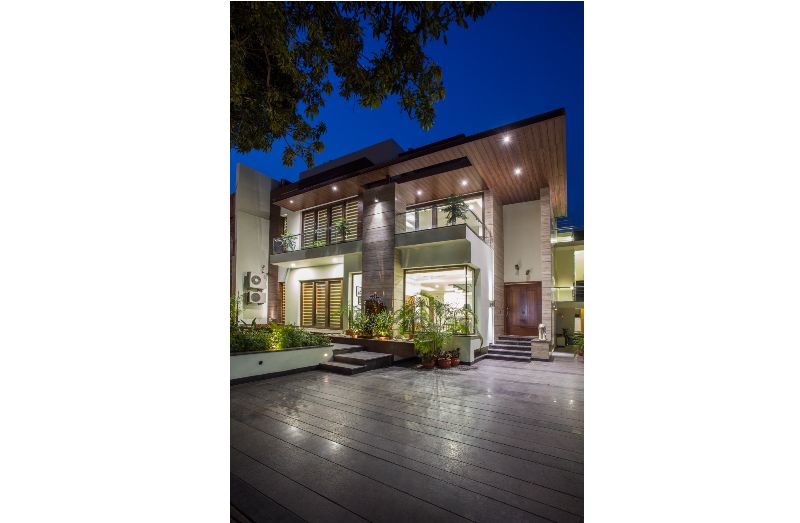 Glass is a preferred facade material considering the amounts of solar transmittance, reflectance, and heat absorption of different wavelengths with technological advancements. While conventional glass surfaces have low thermal mass and tend to pass on heat more efficiently, High Performing Glass reduces heat ingress. Transfer of heat directly shoots up the cost of temperature maintenance. New-age fenestration glass techniques with state-of-the-art glazing for adaptive solar control offer energy-efficient development and reduce HVAC needs. They are also indicators that buildings can impact energy use and efficiency by screening sunlight.
More glass manufacturers are now focusing on innovative products that manage solar radiation to improve energy performance. Take the example of thin films, triple-pane glass, and low e-coatings. All of these minimize solar radiation transmitted inside the room, which has a proportional influence on reducing the load on mechanical forms of cooling. Embracing glazing solutions within the interior spaces can also help control sunlight, depending on the climate. Doing so helps restrict the use of artificial light, save energy and step towards harnessing a sustainable future. Additionally, glass is a durable option and completely recyclable too!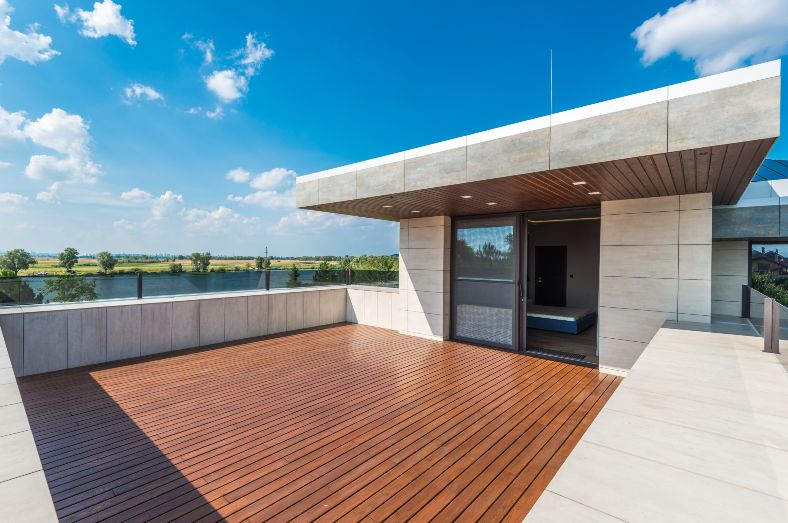 Low E coatings or low-emission invisible metallic coating is applied to the glass to keep heat inside during the heating season. They play an additional role in helping block harmful UV rays. For example, double and triple glazed units have inert gas fillings and invisible low-emissivity coatings. As a result, they maximise natural daylight in buildings and increase or limit solar heat gains based on the desired thermal objectives and energy balance.
Some critical factors that determine the energy efficiency of the building are the location, optimal shape and placement of the building, and orientation to the sun, along with materials and construction methods used in the façade. Hence, the design of high-performance buildings is determined by their optimal shape and placement according to their intended use and other limitations. In addition, strategically placing the windows and doors integrated with the right materials can help achieve the same.
Sustainable modern facades and fenestration are instrumental in making buildings energy-efficient. Alongside, the right choice of material and strategic building design can help increase energy savings.
For more information, contact: Nitin Mehta, Executive Director, ALCOI
19