Taking Indian road and infrastructure to the next level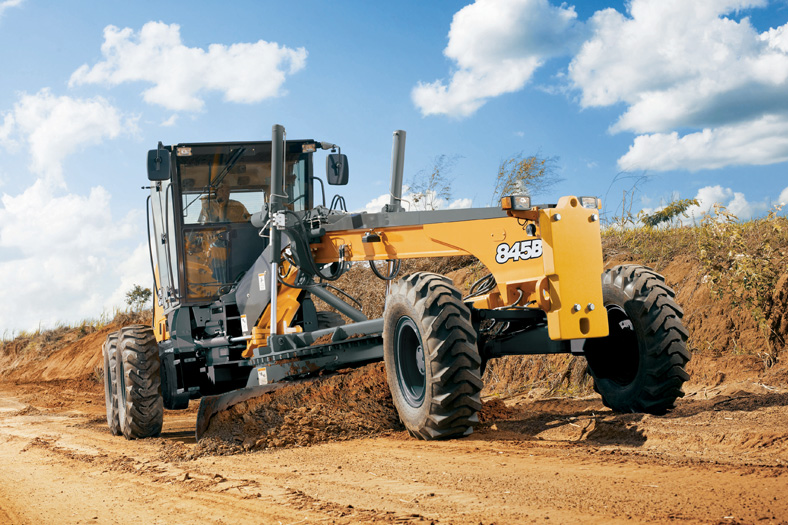 CASE India is collaborating with Indian government and is leaving no stone unturned in executing high profile road and infrastructure projects.
With greater focus on roads and highways sector stated by the government this year and at the end of last year we can assume 2020 to be a successful year for the construction equipment sector. The government recently announced spending Rs 102 lakh crore of infrastructure projects that will be implemented in the next five years and shared plans for the centre and state to spend over Rs 100 trillion to further give a push to the infrastructure sector.
Building road and infrastructure projects:
Road is the most important infrastructure of all public assets. With the government's support 2020 will be a remarkable year for roads, highways and infrastructure. Some of the major road projects in limelight being Pradhan Mantri Gram Sadak Yojana for rural road connectivity, Bharatmala for urban roads and highways construction and Sagarmala project for port modernisation and new port development, port connectivity enhancement, port-linked industrialisation and coastal community development. All these projects have added to the salience of the infrastructure and road construction in India.
Executing projects with precision:
CASE India is a premium manufacturer of technologically-advanced products for the construction equipment industry, has a wide range of products being used across the length and breadth of the country in projects like Sagarmala, Bharatamala, PMGSY and Trilateral Highway (India-Myanmar-Thailand highway). With the ever-increasing fleet of our superior products, the brand's product line-up boasts a solution to meet almost every requirement of infrastructure development of the country, helping the country in creating the best infrastructure and roads for maximum utilisation.
Bharatmala project:
Bharatmala is the single largest outlay for a government road construction scheme. Under Bharatmala, a total of 83,677 km has been approved for development, further the same would be awarded for construction work. CASE India has deployed its finest road equipment in the government project to ensure quality work for the citizens of our country.
Importance of Sagarmala project:
Sagarmala project is another great project where CASE equipment is being used. As a part of the project, more than 574 projects (Cost: Rs 6.01 Lacs Cr) have been identified for implementation, during 2015-2035, across the areas of port modernisation and new port development, port connectivity enhancement, port-linked industrialization and coastal community development. As of September 30, 2019, a total of 121 projects (cost: Rs 30,228 Cr) have been completed and 201 projects (cost: Rs 309, 048 Cr.) are under implementation.
Connecting India through Pradhan Mantri Gram Sadak Yojana:
The primary objective of this Yojana is to provide connectivity to the unconnected habitations in the rural areas. Under PMGSY, all eligible unconnected habitations with more than 500 population in plain areas, 250+ population in Special Category States (Arunachal Pradesh, Assam, Manipur, Meghalaya, Mizoram, Nagaland, Sikkim, Tripura, Himachal Pradesh, Jammu and Kashmir, and Uttarakhand), the Desert areas (as identified in the District Development Programme), the Tribal (Schedule V) areas and Selected Tribal and Backward districts as identified by the Ministry of Home Affairs/NITI Aayog as per 2001 census are to be connected by all-weather road (with necessary culverts and cross drainage structures which is operable throughout the year).
With an aim to provide world-class road connectivity, CASE India's supreme equipment has been deployed in the project as well. CASE India is proud and honoured to be a part of schemes that are directly affecting the lives of the people and changing it for better. With its wide portfolio and best in class machinery CASE India is ready to help the government to create better India.
For more details contact:
Puneet Vidyarthi,Brand Leader,CASE India
8