Tata Steel commissions the 3rd primary crushing plant at West Bokaro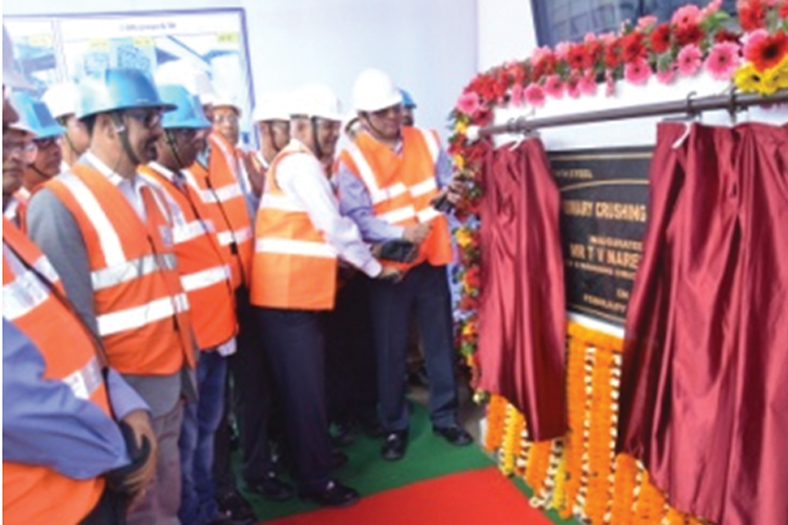 Tata Steel has announced that it has commissioned the Primary Crushing Plant 3 (PCP 3) at West Bokaro. PCP 3 was inaugurated by  T V Narendran, Chief Executive Officer & Managing Director, Tata Steel, in the presence of  Rajeev Singhal, Vice President (Raw Materials), Tata Steel,  Sanjay Singh, General Manager (Coal), Tata Steel and senior officials of Tata Steel.
PCP 3 has been set-up with an objective of augmenting coal beneficiation at the colliery. The project will result in significant savings on the net bottom line annually, which had been accruing out of coal transportation by road to PCP 2. Total investment in the project is to the tune of Rs 57 crore. PCP 3 will not only help in productionw ramp up but will also address road safety and environmental challenges.
Regular raw material supply is crucial to Company Rs s steel production. Addition of new facilities in West Bokaro will help Tata Steel meet the requirement of coal for its steel works at Jamshedpur and Kalinganagar.
0