The impact of coronavirus on the Architecture industry
The leading architects of India discuss the impact of Covid-19 on the architecture and design industry and try to make a sense of things.
As we crawl into the second decade of the 21st century, many parts of the world are experiencing an economic catastrophe. It is crucial to understand and comprehend that architecture is a powerful visual and objective tool that influences the economy of a region. Architecture is beyond artistic prudence. It is a fundamental part of a bigger system – an element of the process of economic development, technological progress and social change. It evokes unpredictable changes and processes, that only time could tell. Since the world is reeling under a global crisis caused by the COVID-19 pandemic, architecture is an efficient tool to kindle a spark of economic growth.
The urban environment is a result of current economic circumstances. Due to the enormous pressure of the growing population, the value of land as a commodity is sky-rocketing. Any kind of development taking place on a beneficial piece of land carries extra responsibility for augmenting the economic potential of that land. As a result, architecture can be a useful tool for economic growth in a region.
Ace Architects offering their take on coronavirus: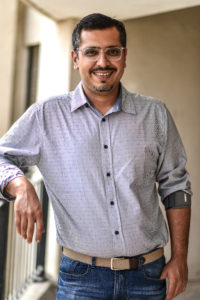 Before trying to explain the impact of coronavirus in the construction industry, I would like to throw light on the bigger picture. Three important points which needs to be attended globally are the health, economy and civil unrest. If these are taken care of, globally, it will prevent any downfall of businesses. We, as architectural professionals, should ensure we participate in ensuring the above and play our part to make our future better and just not expecting our governments to do miracles. At Aum Architects, like most design studios, we followed the instructions from our government to shut our sites as well as our office and operate remotely with all the technology at our disposal. The lockdown is currently affecting our income which will soon start pinching our functionality.
We as an ethical organization, planned to take a salary cut across the board. This will ensure no one is left to fend for themselves. Our team has gracefully accepted our solution too. Along with our design studio, we have reached out to our contraction consultants to check if they need any sort of assistance during this time and monitor it on a regular basis. Let us not be disillusioned, this will only ensure we are able to sustain for a longer period of time without handing over the pink slip to anyone. Looking at the entire scenario, we feel it should take our industry at least 6-8 months before we are back to designing new projects. Keeping our fingers crossed, hoping for a new beginning and better future.
Manish Dikshit, Founding Partner and Principal Architect, Aum Architects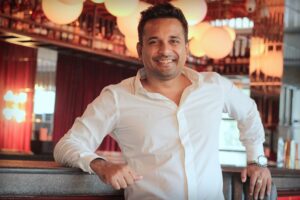 There is no doubt that the architecture and design industry, just like every other business has taken a hit due to the on-going COVID-19 pandemic situation. Apart from the displacement of labor in this state of emergency, several other factors have led to a massive slowdown, if not a complete halt in the construction business. As the supply chains of materials imported from China will remain restricted, finding newer markets for the supply and achieving self-sufficiency will take its due course.
Reduced economic activity in India will affect business across all domains, thus directly or indirectly impacting the work of architects throughout the country. In the current scenario, there has been a paradigm shift in the thought process of business owners, and a change of priorities can be seen. It is a time of introspection, and decision-makers are taking this time to look inwards – analyzing and optimizing their business processes in general as well as to adapt to the rapidly changing environment. In short, everyone is preparing for the future to recover from this setback as quickly as possible. The F&B sector, in particular, could witness a major shift in business models shortly. The fear & panic, as a result of the pandemic, is driving restaurant owners to take lower risks and play it safe till the world regains its momentum. Only the serious players are willing to take the plunge in the near run, leaving most of the investor-backed ventures out of the picture for some time.
Having said that, every sphere of the economy, including the design industry, will face constraints such as reduced demand and delayed business decisions, but it will recover eventually. Uncertainty looms on the economic impact of the outbreak on the architecture and design industry due to the cancellation of projects and delayed payments. Moreover, the plunge is already being reflected in the delayed business decisions by developers on the leasing activities. We must take this time to assess how the markets will change and as a result, realign our business strategies to be 'future-ready', as and when the nation begins to rebuild itself.
Abhigyan Neogi, Founder And Principal Architect, Chromed Design Studio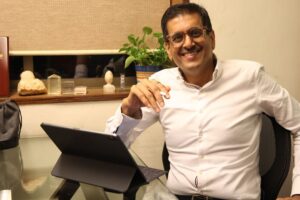 The Pandemic will definitely have a huge impact on the hospitality design industry. In fact, the impact was evident on the industry even before the complete lockdown was announced. Numerous people that were a part of the workforce had been laid out initially compelling them to move back to their native places.
Overall the industry is anticipated to undergo a rough patch over a couple of upcoming months after the revival of the shutdown. But looking at the bright side, I affirm that once the situation normalises the industry will eventually reinvigorate over a period of time. Although the renovation projects may take some additional time as the capital for the venture depends on the ongoing operational profits but the greenfield projects will persist as it is as the investments are envisaged for them long ago.
Khozema Chitalwala, Principal Architect and Designer, Designers Group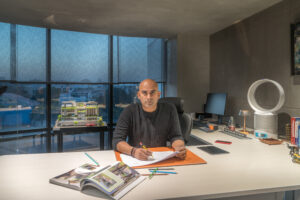 COVID-19. Is it unprecedented? By no means. Is it novel? By all means. The Spanish flu (1918 – 1919), Asian Flu (1957 – 1958), HIV/AIDS (1981 – present), Swine Flu (2009 – 2010) and several others have all had devastating effects of varying degrees but nonetheless civilisation, as we know it, has either gotten past them (through eradication) or continue to live with them (through precaution) and I feel this will be no different for the current COVID 19 pandemic. With increasing global connections, urbanisation and their corresponding macro trends the shock of what COVID 19 has done to the world is mostly due to our collective 'unpreparedness' for it. It is this that has crippled and confused any consensus on an adequate response, and, it is this that makes the situation we have today 'novel'.
For architecture and the design fraternity, I feel it's important, before we jump to any conclusions, that we wait and watch whether its 'eradication' or 'precaution' that will take precedence in the current situation as given the nature and speed with which this virus transmits and propagates the difference between living 'without' or living 'with' COVID 19 is bound to become the basis of design.
If it is 'eradication' and living 'without' the virus that we see, post our medical response, then I would think very little changes in the bigger picture as far as developing the 'built environment' goes. At most I would think that designs would take into account their adaptability to potential 'social distancing' regimes in the future.
However, if the outcome is 'precaution' and living 'with' the virus post our medical response then the challenge for the design fraternity takes on an altogether different purpose. One where any and all interaction is put under scrutiny and 'housing' people under all pretexts becomes only one of absolute necessity. This will then reshape the possibilities of building and in many ways our lives as we know it as there will be a period of uncertainty before regulatory, business and professional counsel put together a robust plan that works both at the 'micro' and 'macro' level.
Rohit Suraj, Founder and CEO, Urban Zen
5