The newest concept to come from the evolution of LED lighting is Li-Fi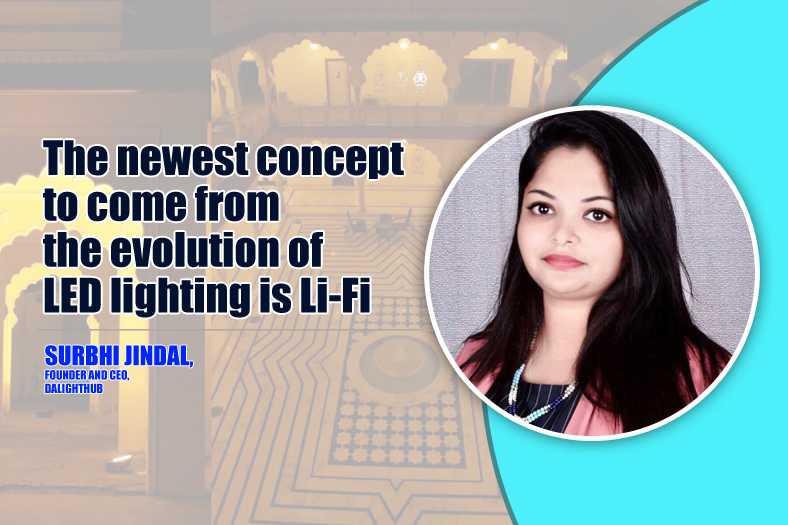 Essentially, Li-Fi is the upgraded version of Wi-Fi internet connectivity using light rather than radio waves with an ability to transfer data at speeds up to one hundred times faster, says Surbhi Jindal, Founder and CEO, DaLightHub.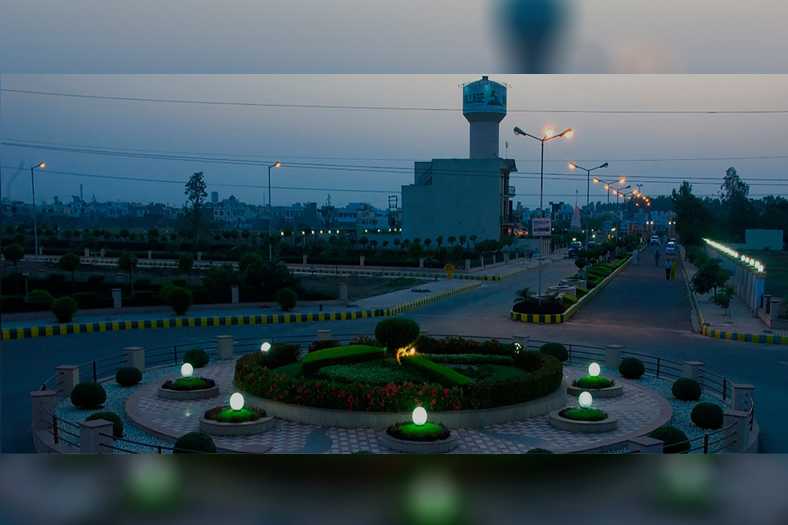 How can smart lights aid efficient interior design?
We are seeing a paradigm shift in technology. From being just functional till a couple of years ago it is now embedded in our daily lives, integrated in our lifestyles and our DNA, lighting too has seen transformations from an incandescent lamp to CFL to LEDs and now smart lighting systems. Today we can connect every light point to the internet, can take control over our environment besides analyzing information to enhance our experience and effectiveness. The ordinary floors, walls and ceilings have now evolved as smart spaces.
Now that any room in a house can be automated in some way or the other it has added a lot of ease to repetitive tasks like switching on a light, fan or other accessories all of which can be controlled using a smartphone. Another useful feature brought in by the smart lighting technology is improved security. Smart lighting technology is now being used for serving security-related functions. Light combined with sensor technologies can help detect and react to undesirable occurrences. The laser security system is now widely used for safeguarding precious documents and items in safes, museums, banks etc.
After LEDs, what is the future of lighting technology?
The technology of LED lighting has grown rapidly over the past few decades. LED lighting has become a mainstay in commercial spaces, industrial spaces, schools, hospitals, and even residences. However, there is so much more that can be accomplished than simply providing illumination. With IoT and Artificial Intelligence being the key drivers of the future, having an IoT enabled LED light in every room of a building will help create an overall smarter intelligent space with virtually unlimited capabilities focusing on human centricity. The newest concept to come from the evolution of LED lighting is Li-Fi. Essentially, Li-Fi is the upgraded version of Wi-Fi internet connectivity using light rather than radio waves with an ability to transfer data at speeds up to one hundred times faster. Having Li-Fi integrated into the LED lighting would create an alternate path for internet connectivity in commercial spaces and offices, where internet connectivity can sometimes pose a problem.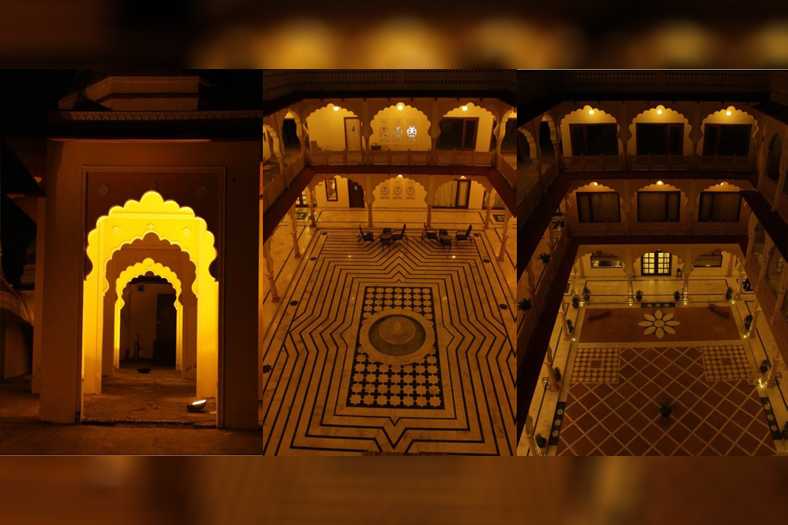 To what extent are solar-powered lights/lamps utilized in India? Are they energy efficient when compared to LED lights?
India enjoys a huge geographical position on the map where it receives 300 days of sunlight. In terms of energy production, this gives India an opportunity to use solar energy as one of the main sources to power the economy and help the environment. Solar power industry is rapidly developing in India and the country is expected to reach 100 GW by 2022, as per the data. At present, our country has a solar installed capacity of 28.18 GW. Now for a common man, these stats may not mean a lot but interestingly they point towards the progress and usage of the solar power industry in the country. India covers almost 40% of the predicted global market of solar power lighting. Having said that, these lights are more energy-efficient than conventional LED lights as they work by directly consuming solar energy and hence, they do not need to rely on conventional electricity sources. The use of a renewable energy source makes solar-powered lamps more energy efficient. However, these lamps come with a high initial setup cost.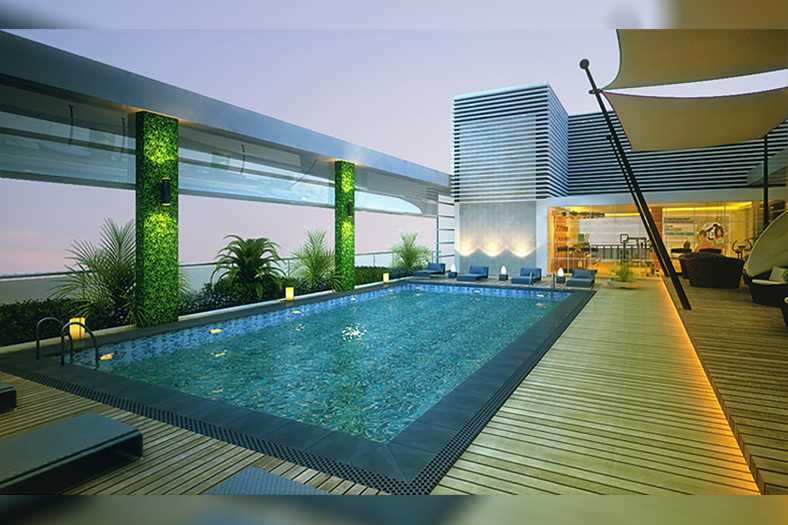 What kind of lighting is suitable for open spaces and public parks?
Creative public lighting can attract people to areas, install a source of pride, define a place, build a community, and transform environments in open spaces, piazzas and public parks.
To create a visually stunning architectural lighting experience, you need a complete array of solutions that includes highly innovative dynamic control systems like color-changing, tunable white, solid white and solid color LED architectural lighting that delivers high-quality, digitally controllable light in the full range of architectural and landscape applications. However, in a world highly concerned about carbon emissions, global warming, sustainable design and light pollution, the planned use of artificial light on building envelopes as well as public spaces has become of paramount importance and strategy to improve energy efficiency by significantly improving the quality of light indoors and in outdoor environments.
Times Square in New York, Piccadilly Circus in London and the Ginza District in Tokyo are examples of where the character of the area is based on lighting, but many of our cities are becoming over-illuminated by back-lit signs, media screens and street lighting. If we fill every square inch of the visual landscape with light, then it becomes a very uniform and very dull, flat and uninviting solution. Getting just the right amount of light is the challenge, because too much light can lead to light pollution, a term that is being used now to describe some city landscapes. Beautifully lit buildings light up the surroundings too. However, the lighting solutions used, need to be sustainable, save resources and prevent unnecessary light pollution.
13