The 'T House' A timeless tribute to mid-century modernism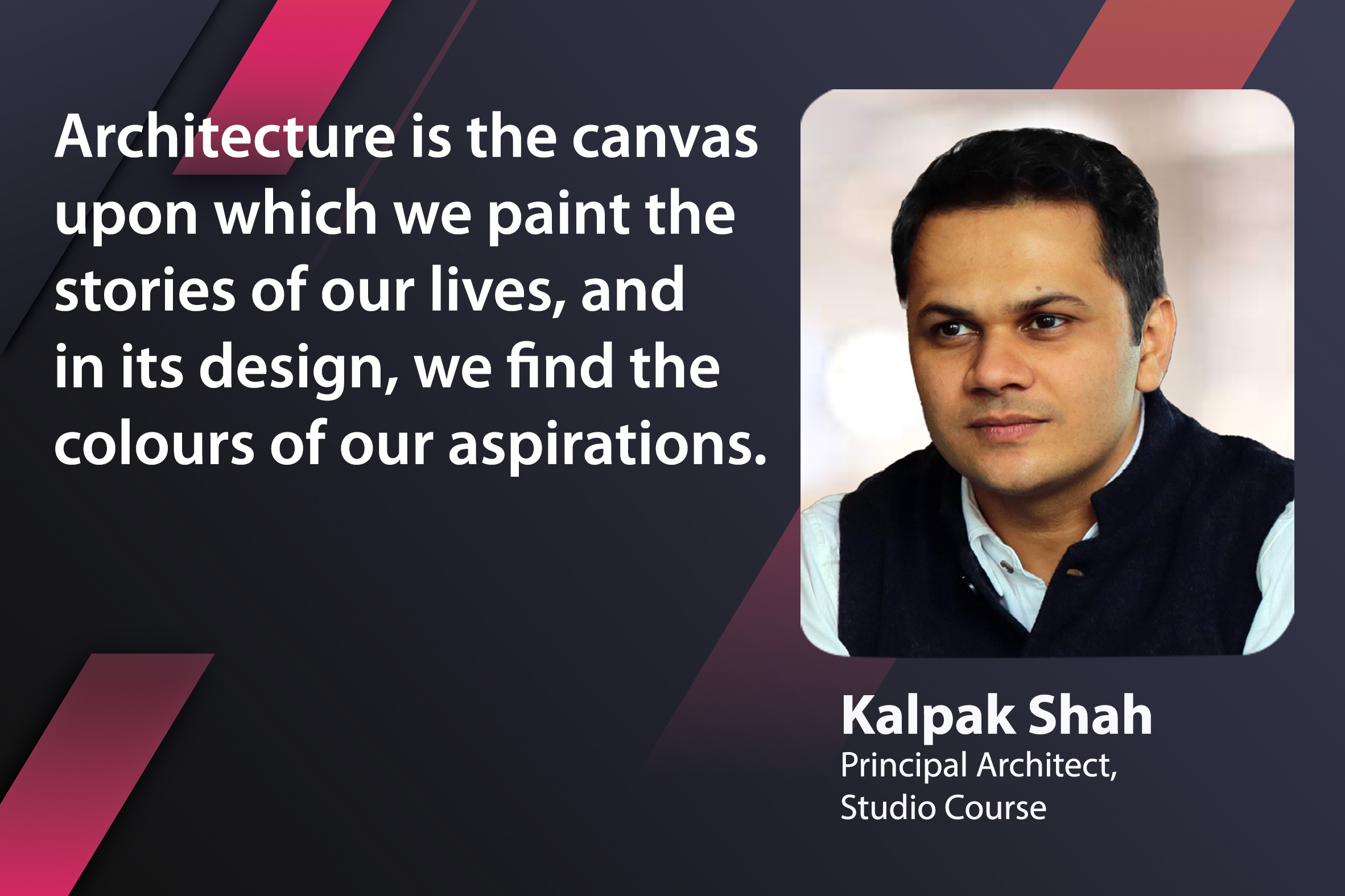 "Architecture is the canvas upon which we paint the stories of our lives, and in its design, we find the colours of our aspirations." Kalpak Shah, Principal Architect, Studio Course
In a world dominated by fleeting trends and architectural fads, there emerges a beacon of timeless design, the 'T House.' Conceived with a clear vision to contemperise mid-century modern architecture, and this architectural marvel stands as a testament to the client's desire to leave behind a legacy for his daughter. With an unwavering commitment to simplicity, minimalism, and sustainability, the 'T House' by Kalpak Shah, Principal Architect of Studio Course, effortlessly integrates into a bustling community of bungalows, each following a common set of plans and finishing treatments.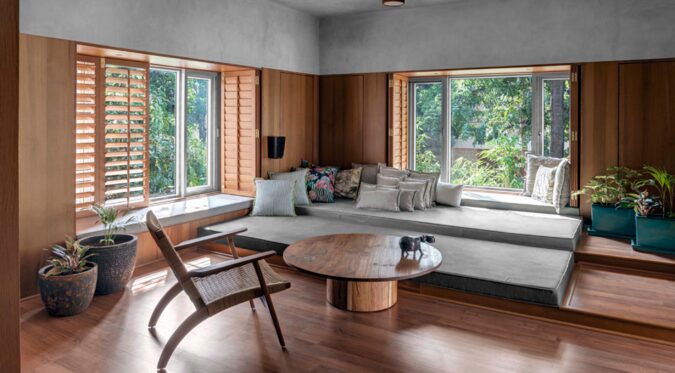 To achieve this narrative cohesion, the 'T House' adopts a palette inspired by nature, featuring black granite floors and hand-painted grey walls that exude a tactile quality. Elevated skirting, a departure from convention, adds a sense of substance to the space. The design adapts to each room's unique function and scale, with bathrooms sporting white walls and lighter grey Kota flooring to honour their smaller volumes.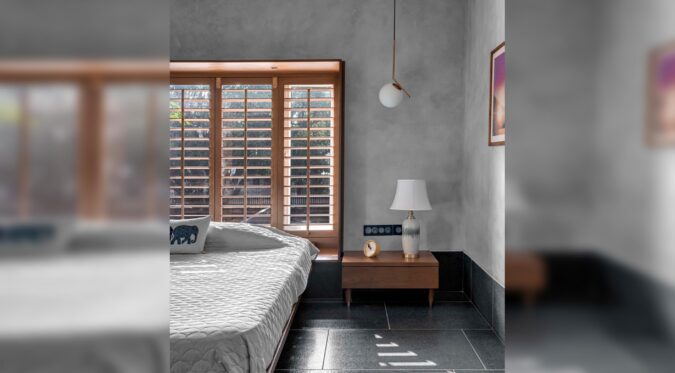 The devil is in the details, as the saying goes, and this couldn't be truer for the 'T House.' Embracing this philosophy, the project meticulously integrates iconic chairs by Hans Wegner, George Nakashima, and Pierre Jeanneret, each carefully altered to resonate with the design language and suit Indian anthropometry. Custom-designed furniture, partitions, handles, and latches using natural brass, teak wood, fluted glass, woven rattan, and Danish cord wicker seamlessly blend into the overall aesthetic.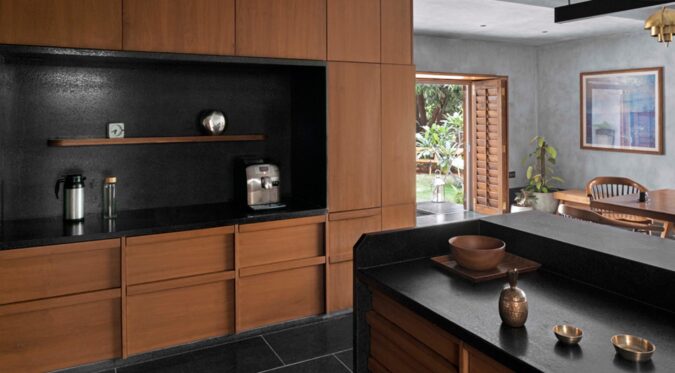 One of the most distinctive features of the 'T House' is its bay windows, strategically placed to bridge the gap between the indoors and the outdoors. These inviting nooks in every room provide a cosy spot to observe the world outside, blurring the boundaries between interior and exterior spaces. The house also seamlessly incorporates indoor plants, infusing a touch of nature into the living environment.
for more info visit : https://www.studio-course.com/
12