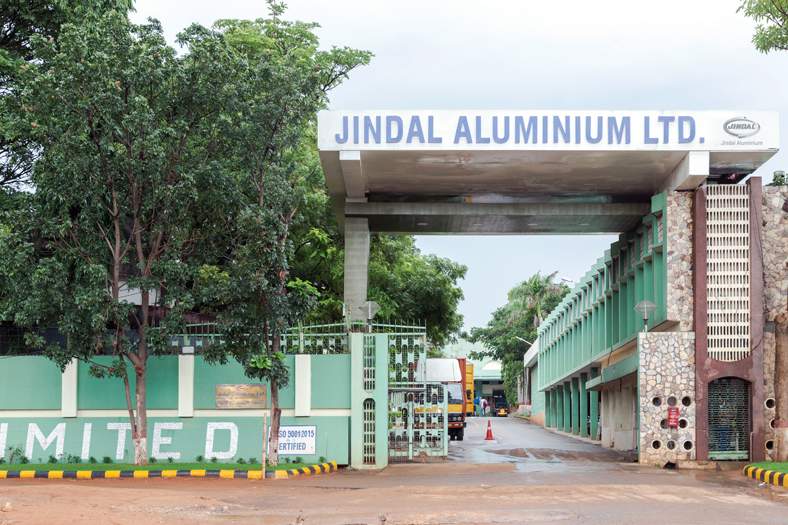 Windows and doors are essential elements of bringing in energy as they act as a connection between the outside and the inside worlds. These elements also play a significant role in how the image of a building makes a positive impact. Fenestration in the modern-day comprises windows, curtain walls, skylights, or doors offering comfort, liveability, amenity, and energy performance of a modern-day building. It also defines the character of a building while uplifting the setting by ushering in natural light and air.
Amid the spread of knowledge and growing need to meet consumer aspirations, there is a great need for materials that put forth the need for lower maintenance and are made of materials that ensure energy-saving. A well-designed fenestration is created keeping in mind day-lighting optimization, insulation, energy conservation, noise attenuation, and pollution control. It has led to the rise in demand for quality work in the design of windows and doors.
Offering Potential
The attention to constructing state-of-the-art buildings in the late '1990s and early 2000s saw the latest technology and designs in the market being used to their full potential. It was when the IT revolution in India saw the advent of sprawling complexes across major cities. The fenestration industry, which came into focus then, has come into its own now and caters to a market that is evolving as it grows. Consumers are today looking for products that match higher expectations of lifestyle and standards of living. Over the past few decades, the fenestration industry has received remarkable support from the real estate sector, contributing to the rapid evolution of the doors and windows market.
The construction industry and the fenestration market are closely linked by performance. Price, quality, sustainability, and aesthetic appeal are factors that primarily drive products in the fenestration industry. The demand for windows and doors has been riding on positive construction spending and renovation in existing constructions. The construction industry's need for a better product has kept the demand for residential, commercial, and commodity requirements. It is furthered by the government and private sector understanding the importance of green buildings and sustainability in construction.
Meeting Modern Day Needs
Today, the needs and requirements of modern-day fenestration use are being successfully met by Aluminium, which weighs about 1/3rd the weight of steel and iron and thus offers a much lighter end product. Versatile and sustainable Aluminium profiles speak a thousand words about their usefulness. The construction industry is in admiration of Aluminium window and door profiles in establishing itself as the future of high-end design-led environment-friendly projects. The downstream aluminium industry better meets the needs of fenestration. The products have vastly improved over time, meeting specific construction needs, offering innovation and better flexibility. Synthetic plastic polymer or wood is no comparison to modern design and construction requirements that Aluminium is meeting. Aluminium profiles virtually discount the need for long-term maintenance as well, given their flexible and ductile properties.
Unlike other materials available, Aluminium displays strong mechanical properties while also offering surface finishes and colors that are unmatchable. It presents the construction industry with the choice of being bespoke, which does not happen with other materials. Aluminium profiles build strong architectural features that define the design elements highlighting them in a new way. So, in meeting modern-day requirements, Aluminium fits in well as it is lightweight and robust and supports light and yet very sturdy design. Its strength allows for slimmer profiles which other traditional window materials find difficult to accommodate. On the other hand, Aluminum can be designed with ease to meet sustainability and efficiency requirements at the same time offering exceptional machinability.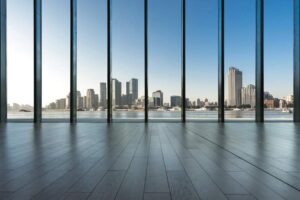 The reasons are plenty for Aluminium to be a leader, given how modern-day fenestration has evolved. The construction industry needs fenestration profiles that are maintenance-free apart from being lightweight, energy-efficient, and able to provide insulation against outside noises. Aluminium, which is a low-maintenance product, has emerged as a clear winner on several counts.
Road Ahead
Aluminium fenestration products will continue to remain dominant over the market compared to other available options due to their low-cost factor and varying quality versions. The real estate market has displayed strong linkages with the Indian fenestration industry. These linkages have also led to a significant exchange of knowledge and commissioning of research towards creating the best fenestration products. In time, encouraging initiatives have also been seen between the two, leading to the downstream aluminium industry building upon the required hardware to develop a system for windows, doors, facades, etc. Moving Further, the Government's Smart City initiative will pave the way for over 100 such cities and affordable homes all over the next decade. It is expected to ensure that quality Aluminium products continue to service the fenestration business with cutting-edge products.
for more information contact:  Mr. R K Jain – Sr. Vice President Corporate Affairs, Jindal Aluminium Limited
41