The wisdom of traditional architecture can be reinterpreted to suit contemporary requirements.
The key is also to not to let engineering dominate architecture but to work out a solution that is aesthetically pleasing as well as solves the problem at hand, says Aishwarya Tipnis, Principal Architect, Aishwarya Tipnis Architects.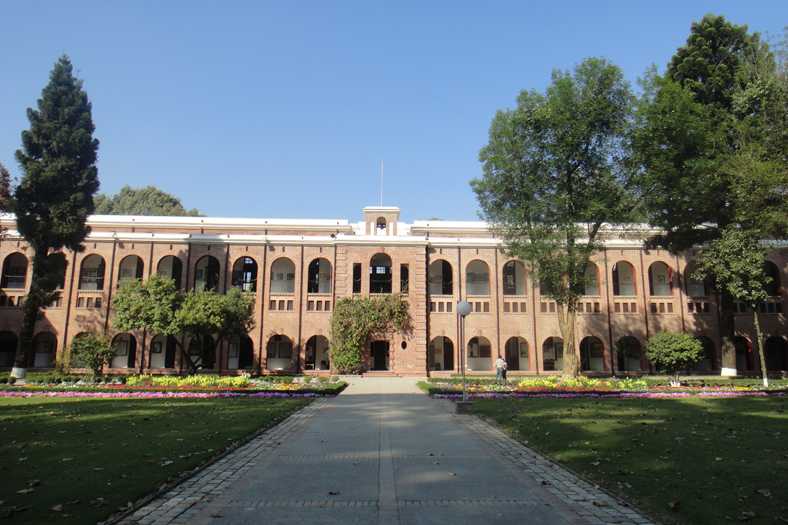 Why did you choose to become an architect/designer?
I grew up in the 1980s Delhi where heritage was the keyword and an integral part of everyday life. Finally it is my love for such beautiful heritage structures as well which went to influence the choice of my career. As I progressed in my undergraduate education at SPA Delhi, conservation for me emerged as a natural choice. The course curriculum took me to all corners of India helping me explore the diversity of habitats and cultures. In a way, architecture as a course, I would like to add, is a good mix of technical studies and arts. It helped me develop several aspects of my personality, helping me read people, situations and contexts well.
Who are some of the architects/designers who influence your work?
I tend to find inspiration in most people's work. I feel the way each individual addresses a problem is different and there is always something to learn. So to pick a few names would be unjust on my part. Having said that, I must add that these inspirations don't particularly influence my work. I also find a lot of inspiration in traditional design and everyday things that have evolved over time.
What is your take on the utility of traditional vis-à-vis contemporary architecture in the current times?
I firmly believe that there is a lot of wisdom in the traditional architecture which can be reinterpreted to suit our contemporary environment. There may be a few constrains along the way, but working within constraints is what creativity is all about. I think it is time to experiment with materials which are ancient and new to define a new aesthetic. The bottom line is not to let engineering dominate architecture but to work out a solution that is aesthetically pleasing as well as solves the problem at hand. I think we need to think beyond the box and create the aesthetic that we want.
Which project served as a stepping stone to your professional success?
While I do insist that every single project that I have been involved in has been a significant milestone in my journey, I think the one that played a key role in my own evolution as a designer is the restoration of the Seth Ram Lal Khemka Haveli in Old Delhi. The project went on to show by example that it was possible to have a comfortable home in the walled city that suited the needs of contemporary life. It inspired many others to relook at their historic buildings as assets rather than liabilities.
When did you start your own practice, how has the growth curve been? What are the learnings along the way?
I started my practice in 2007, the growth curve has been steady in terms of our experience, intellectual growth. We have faced many failures along the way. There were times when it seemed like the world was crashing in and it was all over, but then the sliver of hope and self-motivation kept us afloat. I think when your values become your way of life, when they guide the decisions you make, you move forward on the right path. Many times in my practice, I have walked away from projects and people when it stopped making sense or someone asked me to do something which lay beyond my value system. It took a lot of courage to politely say 'No, thank you', risking future projects, networking opportunities and my career just because it didn't feel right. I know a lot of people, including some of my closest friends, call me an impractical idealist for doing this, but I have never looked back or wondered, 'What if?'. It is their conscious choices that have led to our studio being boutique practice in many ways.
What is your idea of great design? Cite one such project which can serve as a testimony to your statement?
I have noticed often, what gets in the way of a project is the designer's ego. I look at design as a solution to a problem, I see myself as a facilitator helping clients articulate a problem and then we come to a shared understanding of how it should be solved. Many architects have a signature style; we have none. Our design philosophy is in being invisible, letting the building (including its stakeholders) decide what approach suits it the best. I can only speak about my own experience and our best work and results have come through collaboration between the client, craftsmen and the architect. I feel that with every project we have been able to make somebody's life a bit better; for us, the end user is more important than our accolades. There are no cookie-cutter solutions when we are dealing with heritage buildings, what worked for one building may or may not work for another. Our studio therefore believes in taking one more day if that's what is needed, but we refrain from incomplete or shoddy work. In this fast-paced world, a lot of people don't subscribe to this approach, but I feel it is sustainable and the only way we can save ourselves from missing something or burning out. Having made the choice to remain boutique, also allowed us the time to think, reflect and innovate on the job. Most of our projects have been living buildings, they have taken years to complete given the complexities of the project such as capital flow as well as ensuring minimal disruptions. The phasing of work allowed us the time to reflect, get feedback as well as revisit the design if we needed to. I cannot stress more on the value of thinking time; it is almost like the slow cooking process.
14