Trane launches Genyue5+ Full DC Inverter VRF System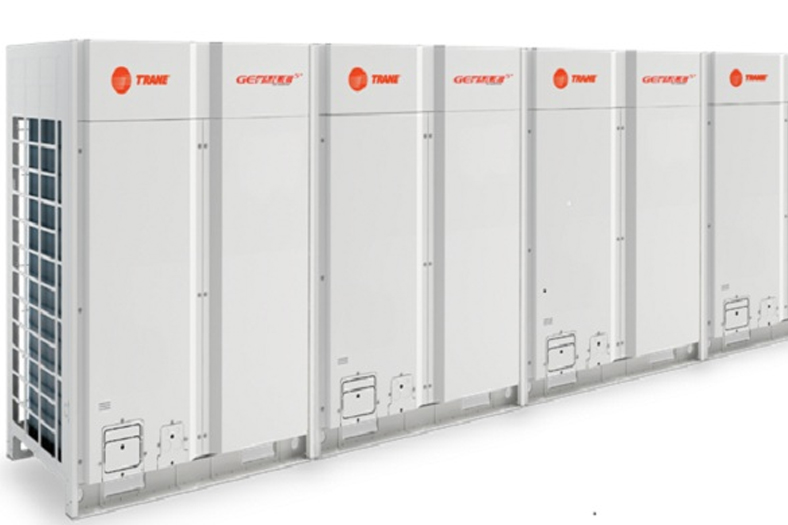 Trane has announced the launch of Genyue5+, full DC Inverter VRF system for India and SAARC Markets. The advanced 5thgeneration inverter is an ideal choice across sectors such as retail, healthcare, hospitality, commercial, educational institutions etc.
With the launch of all new Genyue5+, the company has expanded its commercial unitary portfolio to not only effectively address the growing needs of our customers but to also focus on furthering energy efficiency and savings as envisaged in the Government of India's National Cooling Action Plan.
"Genyue5+ has been designed keeping in mind our customer need for better efficiency in their operations and lower energy consumption while improving capacity, ensuring reliability and delivering ease of operations. The advanced system will provide 26 per cent better efficiency with its compact design saving up to 30 per cent more space in the customer premises." said Sanjeev Seth, Country Leader, HVAC and Transport, India and SAARC Markets, Ingersoll Rand.
"We are committed to introducing pioneering technology and products that enhance customer experience and help our customers achieve their sustainability goals in the long run," he added.
The all new inverter system has been designed to provide best-in-class efficiency, high reliability, convenient operations and enhanced comfort. It also boosts significant performance and energy savings through precise temperature control for a stable and comfortable environment. The advanced DC technology helps make the compressor run more smoothly with lesser noise and
more efficiency. It also has wide operating range that is applicable for different regions with different climates.
9