Trimble spearheads digital shift in Indian construction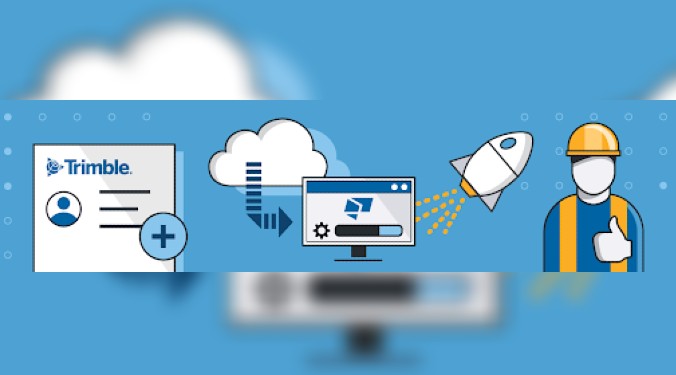 Trimble's innovative solutions are driving a digital revolution in the heart of India's construction industry.
India is currently witnessing a profound transformation in its infrastructure landscape, aligning with the ambitious Infrastructure Vision 2025. Central to this revolution is the relentless march of digitalisation within the construction industry, heralding a seismic shift rather than a fleeting trend. This digital wave holds the promise of significantly boosting efficiency, precision, and sustainability, pivotal for India's economic growth.
The advent of digital tools has revolutionised the construction sector, empowering precise project design and planning, effectively mitigating errors and delays. This newfound organisation within construction operations fosters enhanced communication among teams and stakeholders, translating into substantial cost savings, accelerated project completions, and elevated overall quality.
Projections for the 2023-2026 period foresee a robust 6.0 percent compound annual growth rate (CAGR) in India's construction sector, propelled by the parallel advancement of digital transformation and the B2B e-commerce sphere. An impressive array of cutting-edge technologies, ranging from constructible BIM to drones and IoT-enabled devices, are at the forefront of this transformative journey. These technologies promise to streamline and fully digitise construction workflows and processes, thereby ameliorating project delivery timelines, bolstering profitability, and minimising environmental footprints.
Market leaders like Trimble offer comprehensive technology solutions covering the entire construction lifecycle, from design and prefabrication to construction and post-construction monitoring. This holistic approach ensures cost-effectiveness, sustainability, and optimal utilisation of materials.
Historically, the construction industry lagged in digitisation due to cost concerns and perceived complexities. However, industry leader Trimble ingeniously introduced a subscription model, mitigating the high initial investment hurdle, and subsequently, making digitalisation accessible and affordable. Furthermore, training programs have been instrumental in overcoming the barrier of technical expertise, ensuring a smooth transition to automated systems.
The paradigm shift towards automation mandates careful consideration of investment, encompassing both capital and training costs. Trimble addresses this concern by offering free product trials, enabling potential users to evaluate and select the most suitable solutions before committing to an investment. This not only aids in making informed decisions but also underlines the importance of software as a transformative tool, enhancing productivity and processes.
By offering a 30-day free product trial for Tekla software, Trimble empowers potential users to experience firsthand the transformative power of their solutions, promoting smarter choices and optimised outcomes. Ultimately, this contributes significantly to the advancement of the nation's infrastructure, aligning perfectly with India's infrastructure vision.

for more info visit : https://www.tekla.com/in
68