Trimurti wall care products elevate walls and empower spaces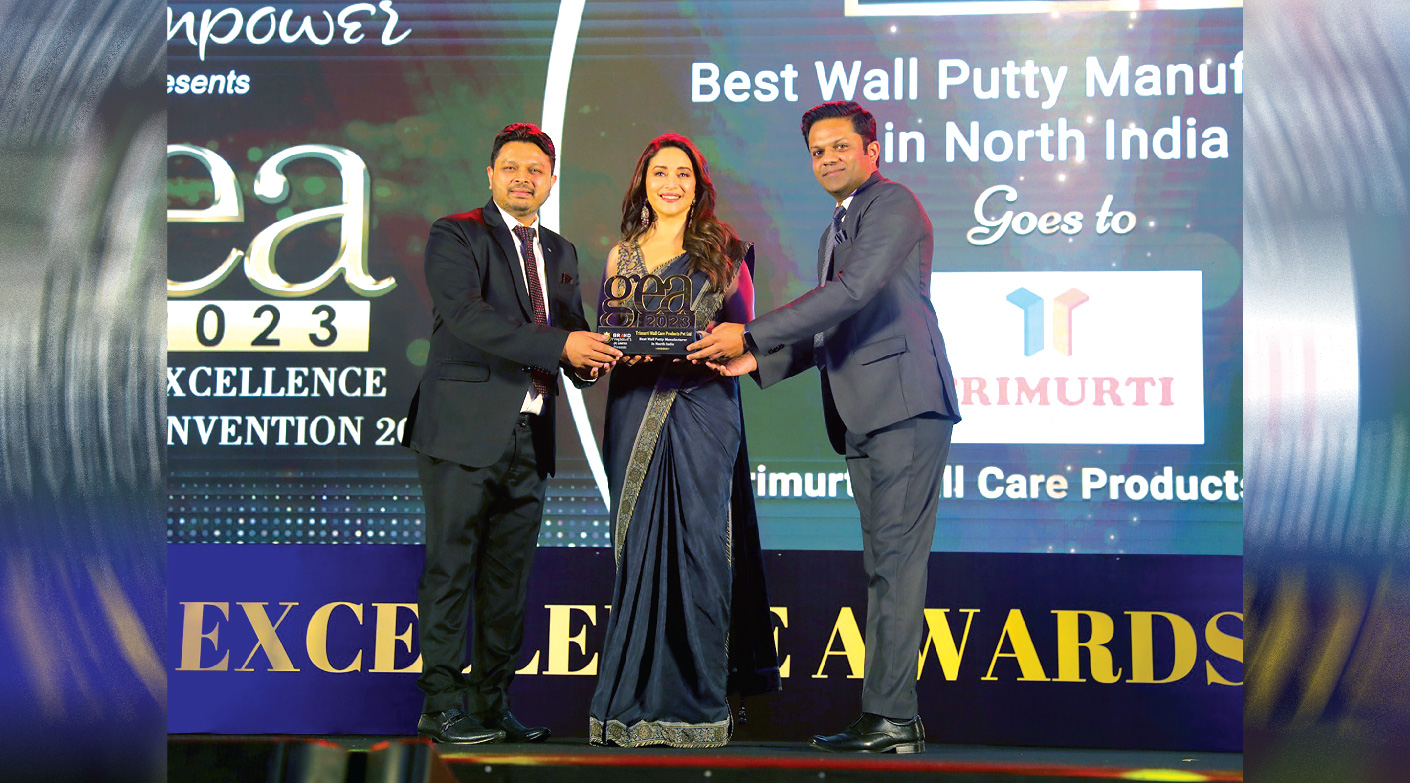 "At Trimurti, we are dedicated to providing high-quality wall care products that exceed customer expectations. Our commitment to excellence and continuous innovation has positioned us as a leader in the industry."
Established in 2004, Trimurti Wall Care Products Pvt. Ltd. has positioned itself as one of the prominent brands of Wall Care Products across India. We offer many products, including Gypsum Plaster, Wall Putty, Quick Bond, White Cement, AAC Block Jointing Mortar, Tile Adhesives, Epoxy Grout & Ceiling Products. We use high-quality materials and the latest techniques and technology to develop these products precisely. Our skilled professionals are well-equipped to deliver the best to you.
Trimurti is an ISO 9001:2015 & 14001:2015 certified and ISI-accredited company. We serve in almost every corner of the country, primarily in Punjab, Uttarakhand, Haryana, Delhi, UP, Bihar, Assam, Rajasthan, Gujarat, Madhya Pradesh, Chhattisgarh, Karnataka, and Maharashtra.
Our large-capacity manufacturing units are situated in the Bikaner and Alwar districts of Rajasthan, producing tons of material daily. We are capable and ready to produce any required quantity within your timeline. Over the last two decades, we have established ourselves as leaders in the Wall-Care range in India and are committed to being among the world leaders. To maintain our standards and aspirations, each product is certified with international standards.
We take pride in our rigorous testing process at every stage of production to ensure the delivery of the highest quality products to our customers. Our commitment to excellence and customer satisfaction has earned us a loyal customer base and a reputation as one of the most reliable brands in the wall care products industry.
We have achieved this prestigious position under the guidance of our Directors, Manik Gupta and Rahul Gupta. Their skills have gradually uplifted the company's position over the years. The company reached this point with their hard work, creative thinking, and support.
Recognising our efforts and hard work, some top and prestigious organisations have honoured us with awards such as the Global Excellence Award for the best wall putty and POP manufacturer in North India, received from Bollywood actor Anupam Kher, the Dainik Jagran local for Vocal Award, and the Best Emerging Company Award from Business Mint for the year 2021, among others. 
for more info visit : https://trimurtiproducts.com/
Facebook –https://www.facebook.com/Trimurtiproducts
Instagram –https://www.instagram.com/trimurtiproducts/
Twitter –https://twitter.com/Trimurtiproduc
You Tube –https://www.youtube.com/@Trimurtiproducts
63