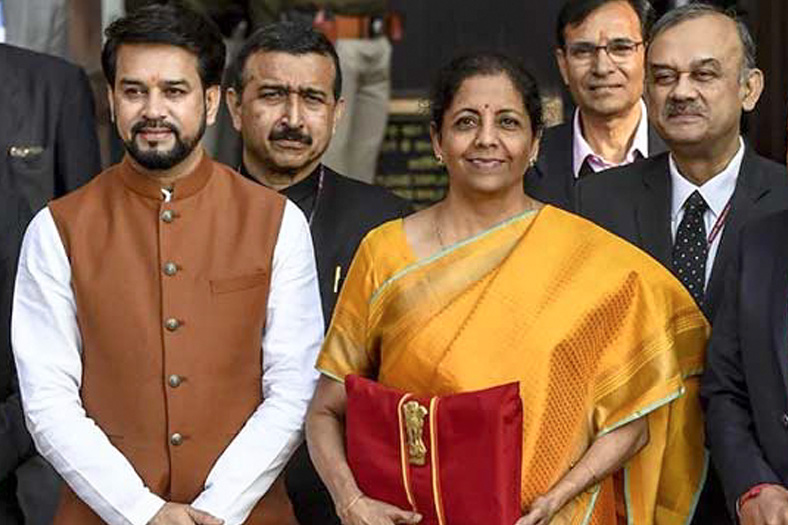 India is the world's largest democracy but its economy has been going through a rough patch in recent times. The union government headed by Prime Minister Narendra Modi won a thumping majority in 2019 Lok Sabha elections and vowed to put economy back on the track. PM Modi has also set a goal of making India a five trillion dollar economy by 2024. The govt has lot on its plate and they will have get back that animal spirit back to revive the economy.
Today, union Finance Minister Nirmala Sitharaman is presenting her second budget. India currently is facing hurdles in the farm sector, corporate sector, MSMEs, unemployment and diminishing foreign investment.
Here are the major announcements made by Nirmala Sitharaman in her budget speech:
The FM has proposed Rs 27,300 crore for industry and commerce In FY2021. The infrastructure sector which has been lagging behind and Nirmala Sitharaman has come up with various plans to boost the sector.
The minister said, "100 more airports will be developed to provide support to the PM Udaan scheme. More Tejas Express-type trains will be set up for tourist destinations. A governance framework for ports will be set up. It will also look at one major port and its listing on the stock exchanges. Government will provide 20 per cent equity for Bengaluru Suburban Transportation Project. This will be a Rs 18,600 crore project. An allocation of Rs 1.7 lakh crore for transport infrastructure will be provided in FY21.
To boost infrastructure, Nirmala Sitharaman said 9,000 km of economic corridor will be set up. Accelerated development of highways will be undertaken and Delhi–Mumbai expressway and two other projects to be completed by 2023. Monetisation of 12 lots of highway bundles of over 6,000 km before 2024.
The minister during her budget speech also made mention of Project Preparation Facility to be set up for preparation of infrastructure projects. It will actively involve young engineers and management graduates.
FM Nirmala Sitharaman said for affordable housing, the deduction of Rs 1,50,000 will be extended to loan sanction by one year. Tax holiday on profits of developers involved in affordable housing projects will be extended by one year to March 2021.
Overall, the budget more or less covers all the areas but it will all boil down to how the policies are executed. The FM has focused on healthcare, technology, digitisation, and infrastructure, privatiation. There was no major tweak regarding GST and quite a few questions have remained unanswered. Nirmala Sitharaman in her enormously lengthy budget speech is trying to convey that Indian economy has tremendous potential and slowdown in the economy will not deter India from achieving its goals.
0