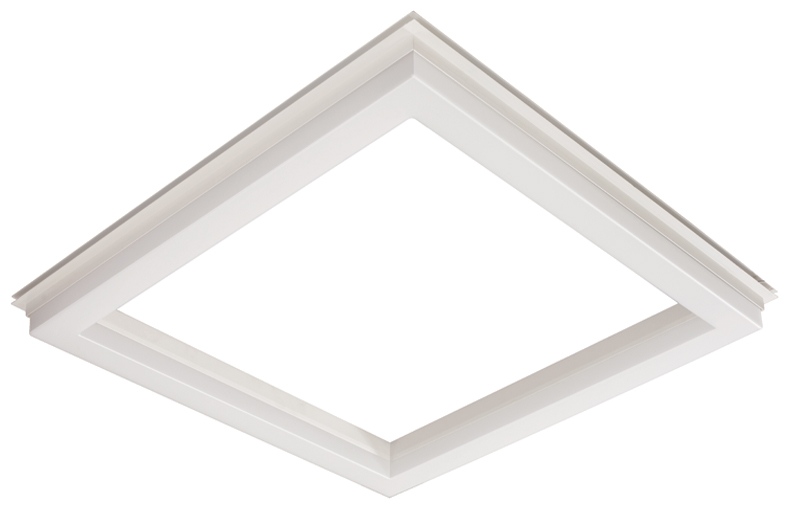 Inspired from the grid ceilings, Wipro Lighting, part of Wipro Enterprises (P) Ltd, designed VERGELED – a product which is timeless, minimal and discreet.
VERGELED follows the grid ceiling pattern, keeping the occupant away from any visual clutter. The ceiling material continues to remain the inner core of the product. The peripheral led configuration contributes to the light on the verge of the luminaire.
The product blends well with the space elements, creating an exclusive volumetric lighting experience. With its purist form, VERGE provides versatile lighting solutions.Even though set up in diverseenvironments, each space will reflect its own story as VERGELED merges into each space differently.
Thermal management through aluminium housing,also acting asa reflector, makes for a high performing backlit product. Designed with future enhancements in mind,it comes with add on intelligent sensors, suppliedon demand.
VERGELED makes maintenance simple. Especially, for gypsum ceiling mounted products, its driver can be accessed easily by sliding central tile which can also act as trap door to access nearby fixtures. The product can be recess mounted, suspended at different heights and is available in warm and cool colours.
A signature product for modern work spaces, winner of the internationally acclaimed RED DOT for best product design 2017 and certified with India Design Mark 2017, VERGELED can create versatile ambiences in different spaces continuing the design language.
9