'Writings On The Wall' Launches An Exquisite Range of Tableware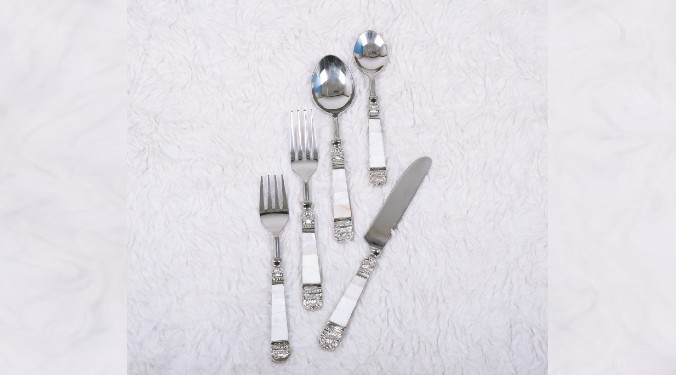 India's leading exclusive home décor brand Writings On The Wall, best known for its range of wall decor across the globe, has recently launched an exquisite range of tableware.
The new range comes in a variety of design patterns with each style capable of turning the heads with its exquisite and elegant demeanour.
The premium silverware line is launched with five artistic design patterns with each style displaying amazing craftsmanship and meticulous attention to detail.  Each piece is crafted with unmatchable precision and apt for bringing that extra bit of class and opulence to your lifestyle. In fact, the cutlery looks and feels so special that it will lift spirits even before you start eating your meal. In short, the premium range of tableware can turn dining into an exciting experience of celebrating lives and togetherness.
This new range is designed keeping in mind the rich tastes of all those individuals who like to bring extra sophistication and subtlety to their lives. It's also for those who see the tableware as an extension of their personality and desire that extra finesse in their dining areas.  With this launch, the brand aims to give its customers an experience that is ecstatic, uplifting, and altogether wholesome.
Ecstatic with the launch, Ms Pankhuri Gandotra, founder of Writings On The Wall says, "This launch is another step forward towards the growth and further expansion in the home décor space. I am thrilled to add these premium categories to our portfolio. Like our other categories we are confident that this too will be well received in the market."
All silverware offerings from Writings On The Wall are made of premium stainless steel and brass and available in cutlery and serving spoon options. The premium tableware from the house of Writings On The Wall is probably the only option available in the market that offers such a premium and elegant culinary experience to buyers. The collection is available on their official website and Amazon. It will soon be launched on other popular marketplaces as well.
For more info visit : https://writingsonthewall.in/
25