Prioritising sustainability and digital transformation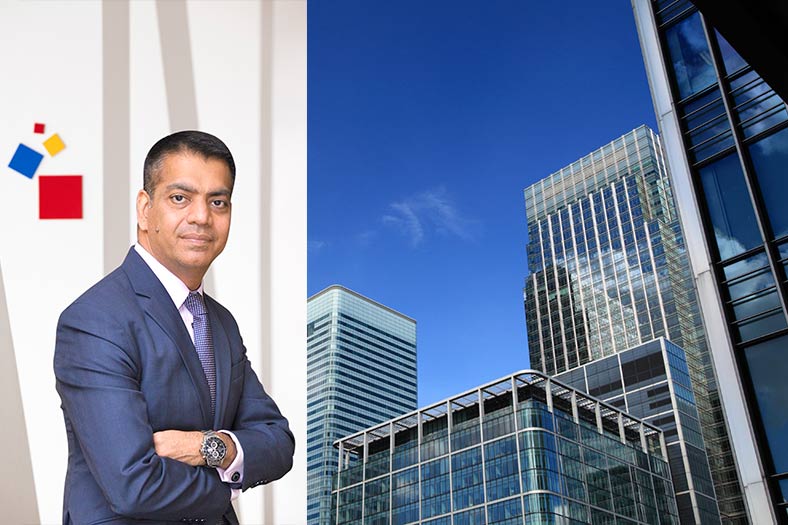 It is important to start now and design buildings that are equipped with safe, smart and sustainable building technologies for the future, writes Raj Manek.       
The construction and architecture industry in India, just like other sectors, has been adversely affected due to the economic slowdown that we are currently facing. But "I believe the pandemic does have a silver lining to it as it will force many construction and architectural firms in India to prioritise automation and digitalisation sooner than we expected. The construction industry, which has been known as a labour-intensive industry is shifting its focus to digitalisation, which will prompt companies to explore new ways of automating their processes across all stages – be it design, construction or operation of buildings." shared Raj Manek, Executive Director and Board Member, Messe Frankfurt Asia Holdings Ltd.
According to a recent report, 66 per cent of construction companies in India are prioritising digital transformation. However, digital maturity in the construction space in India is less as compared to other countries. The current challenges like lack of labour force, restricted use of construction materials and health safety concerns will make it imperative for the sector to adopt and put into practise advanced technological concepts like cloud-based collaboration, artificial intelligence, augmented reality (AR), machine learning (ML), and most importantly, building information modelling (BIM). The developments happening in these fields are poised to improve buildings and infrastructure development in India.
This is also the time for Indian cities to embrace smart and sustainable designs for both residential as well as commercial buildings. As the curve flattens, climate change is another looming concern for economies around the world and it is important to start now and construct buildings that are equipped with safer, smarter and sustainable solutions – especially in the case of water management through plumbing, kitchen, recycling and bathroom technologies.
Messe Frankfurt India's upcoming virtual edition of ISH India powered by IPA, (which will be held on 17-18th September 2020) is working in this direction to provide architecture and construction companies with a preview of innovations in this segment and meet potential vendors to source online through a new digital platform. "We are working on integrating rich content formats such as webinars, live demos through the virtual edition that will enhance both sourcing and business networking experience for the industry," says Manek.
Messe Frankfurt India hosts some of the leading building technology trade fairs in India including – LED Expo (Mumbai & Delhi editions), Light + LED Expo India, International Elevator & Escalator Expo as well as ISH India powered by IPA. Moreover, the Indian subsidiary is part of the CREDAI Action Committee to represent the voice of its exhibitors from the building technology sector for the revival of the Real Estate sector. Through its continued and strong association with CREDAI-MCHI, the aim is to facilitate stronger dialogue and enable real estate developers and builders access need-of-the-hour solutions in plumbing, sanitation, bathroom & kitchen, renewable energy and home automation systems.
Both technology and sustainability will play a significant role in the construction and architecture sector post-Covid-19 and Messe Frankfurt India through its building technology shows intends to address market demands as well as keep the industry connected through its virtual editions.
19