An innovative approach to faster and smarter station redevelopment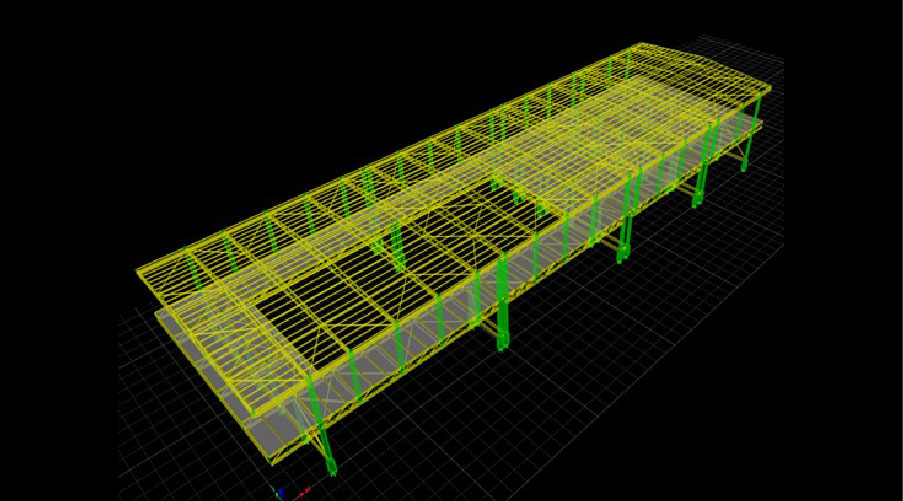 "APL Apollo's revolutionary technology is propelling railway station redevelopment into a new era of efficiency and quality, redefining the possibilities of construction."
The Indian Government is undertaking several initiatives to upgrade its ageing railway infrastructure and enhance its quality of services. The station redevelopment scheme is in synergy with the Smart City Project launched by the GOI. RLDA is focusing on redeveloping 155 railway stations in various cities in the next 2-5 years.
Challenge
The main concern while redeveloping any railway station is the project's duration. The project execution needs to be fast, as the operations of the stations can only be stopped for a short time. To ensure faster execution of the project, easier fabrication and erection are required so that there is minimum disturbance to the regular operations of the station.
How can APL Apollo help?
To revolutionise the construction industry and make construction faster and better, APL Apollo developed a 'Nayi Soch' that can transform the future of building and construction with its exclusive range of heavy structural tubular products. Steel Building Solutions technology and Apollo Column tubes are known as the heart of Pre-Engineered Building (PEB) due to their faster speed of project completion, superior quality, strength, cost-effectiveness and eco-friendliness. 
With the help of APL Apollo's wide range of structural steel tubes, everything can be built on Tubular sections (Hollow Steel Sections), saving time and the fabrication much easier. Minimal or no on-ground fabrication is required as it is pre-fabricated, precisely engineered and cut to length, which speeds up the entire process.
APL Apollo for railways
Recently, APL Apollo has come up with another innovation, a much-needed solution: ready box sections of 500×500 mm up to 20 mm thick. These box sections were made manually earlier, and heavy plates were transported, stored, cut and welded from all four sides, which increased the project's overall time. An increase in project duration led to a rise in the overall project cost while compromising quality. Now, these ready box sections are available in the nick of time with our cutting-edge technology, with no compromise in quality. Our world-class technology can produce 500 tons of box sections in a day in cut-to-length sizes, with better quality, minimum wastage and less lead time. 
Project case study 
In Andhra Pradesh, a railway station is being redeveloped with a total area of 1,54,000 sqft divided into a concourse and roof area (with a larger span of 35 meters). To optimise the structure of the railway station, studies were done in conventional structural built-up steel and tubular steel technology.
According to studies, the total tonnage in the built-up structures was 1700 tonnes; however, using tubular technology, we reduced the consumption to 1477 tonnes. This is 15 percent less steel which will help reduce the overall project cost.
Moreover, Built-up sections have harsh edges and require encasing with concrete/gypsum board, which increases the execution time. On the contrary, in the case of structural tubes, such encasing is not required as they have smoother edges and are aesthetically appealing. 
To make the execution of the project faster, we use our direct Forming Technology, which provides customised, cut-to-length sizes to the client, making it more convenient to fabricate and install. This reduces the fabrication time drastically as no on-site fabrication is required, making construction easier and faster.
Conclusion 
Structural steel tubes (hollow steel sections) have a better weight-to-strength ratio than built-up sections. The tubes can revolutionise construction in two ways,
Reduction in steel consumption and project cost

Increase the speed of the construction
Structural steel tubes can be used to build any structure for housing, hospitals, railway stations, warehouses, data centres, and schools.
For more info visit : https://aplapollo.com/
9