A woman-led organisation in this arduous industry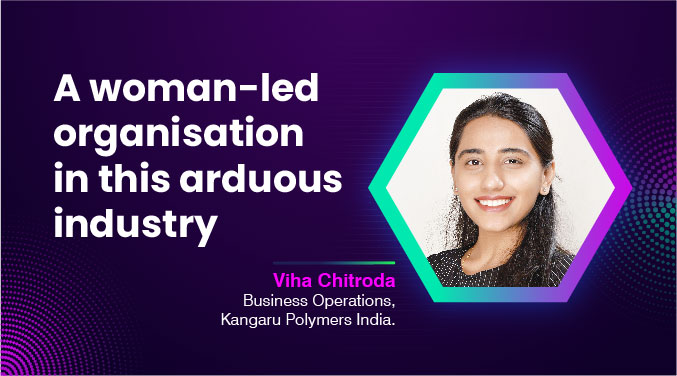 Viha Chitroda, Business Operations, Kangaru Polymers Pvt. Ltd. pen's down best wishes to all the strong and budding women entrepreneurs for a pleased women's era!
Time and beyond women have proven to be multi-tasking and multi- talented on every stone they have stepped. They say – 'To be unique is the sound of the future!' Such is our continual journey at Kangaru Polymers Pvt. Ltd. Established by a male professional, to pass on the legacy to a budding woman entrepreneur. A Pune based manufacturer/ trader and solution provider for waterproofing chemicals; we look up to all the prospect areas of applications any structure would probably need. Having our presence in the same industry for more than a decade now; we have mastered the art of designing the right specifications and successfully delivering the appropriate solutions.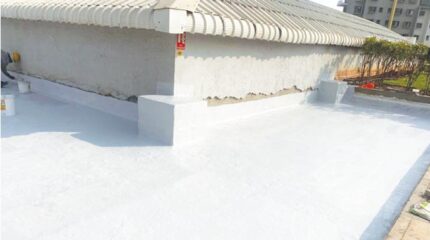 The construction industry is often seen as a male-dominated one. Being in that industry, led by a woman, will catalyse Kangaru Polymers to stand out amongst the crowd. We proudly boast about being a "solutions" company, delivering basement waterproofing, wet areas waterproofing like toilets/ bathrooms, dry balconies/terrace waterproofing, landscape and hardscape waterproofing, podium waterproofing, car-park coatings, water-tank waterproofing, sports coatings, thermal insulation coatings, epoxy flooring, and many more. We take pride in highlighting that we have illustrated our capabilities in the infrastructure segment, residential and commercial project segments, hospitality industry, institutions, pharma segment, automobile segment, waterparks, software industry, etc.
Some of our prestigious client names are The Taj (Mumbai), Infosys (Pune), Persistent Systems (Nagpur), Aqua Imagica (Khopoli), Akshardham Temple (Pune), Zydus (Ahmedabad), Surat Diamond Bourse (Surat), Sun Pharma (Gujarat), Panchshil Realty (Pune/Delhi), Cosmos Bank (Pune), Mercedes Benz India Pvt. Ltd. (Pune), and Krisala Developers (Pune).
Throwing some light on "Women Empowerment"- there are a handful of challenges which become very tricky to take care of often. Be it health related issues, family issues, or work-life balance issues; we are at some point or the other, bound to face them all. Surfing through problems and being at par definitely enhances ones experience and imbibes a definite sense of pride and confidence. We, as women, have the art and the power within us. The need lies in identifying the right one and working on it until satisfaction is achieved. The female fraternity has excelled in sports, literature, social, political, industrial, economic, and cultural fields, leaving no star untouched. We are sure that Kangaru Polymers Pvt. Ltd., too, will be an inspiring woman-led growth story. As a USP, we at KPPL always strive to deliver more than we commit!
The customer base for our industry craves transforming the products into an end-to-end solution. We have identified this gap and are very inclined towards bridging it and proving the success of a woman- led organisation in this demanding construction industry. I would conclude by quoting, "Strive for perfection to reach just excellence!"
51