Onduline Green Roof Awards 2023 comes to India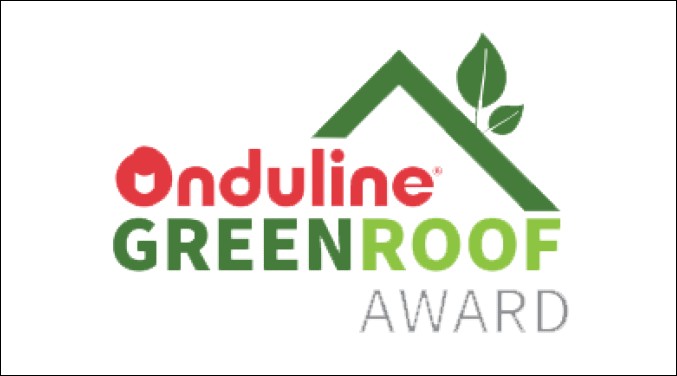 A global leader for corrugated bitumen roofing solutions based in France, Onduline, focuses on building a better world.
The issue of green building continues to roll fast along with the intensifying consequences of global warming. The awareness of mankind to be much friendlier to nature is also a determining factor. The amount of awareness of caring for the environment can be seen from the frensy of efforts to produce environmentally friendly buildings or houses. The construction sector has a great opportunity to reduce the negative impacts of unplanned development over time, because architecture is a manifestation of ideas that flow continuously in creating new experiences, expressions, and impressions of space, not just form and function.
In many cases, we often fail to create comfortable thermal conditions in the house. The comfort has been often sacrificed for the purpose of aesthetics. The need of additional electrical energy for the air conditioning system for example can be reduced if architects or building designers construct their buildings based on an environmentally friendly approach. Environmentally friendly is no longer characterised by making infiltration wells, nor by planting as many trees and grass as possible, but is demonstrated by reducing electricity usage.
A global leader for corrugated bitumen roofing solutions based in France, Onduline, focuses on building a better world. This year we are challenging architectural professionals to create roof designs that enable energy consumption to be more efficient in residential homes, through the biennial Onduline Green Roof Award competition (OGRA) 2023 Asia.
This competition was initiated in 2013, and has entered its tenth year. The OGRA 2023 Asia competition is conceptualised as more prestigious with a wider range of participants than in previous years, where this time the championship is open to participants in six countries at once, namely Indonesia, India, Malaysia, Philippines, Thailand, and Vietnam.
With the theme "Tropical Passive Roof Design for Low Energy Houses", participants who are required to have at least 1 year experience in architecture, interior design, construction, developers, planning consultants and implementing consultants, are required to make a roof design for a house that is managed by a sustainable strategy.
for more info visit : https://www.onduline.com/en
To learn more about OGRA please visit : https://ogra-contest.com/
26