Bay Window launches festive lamps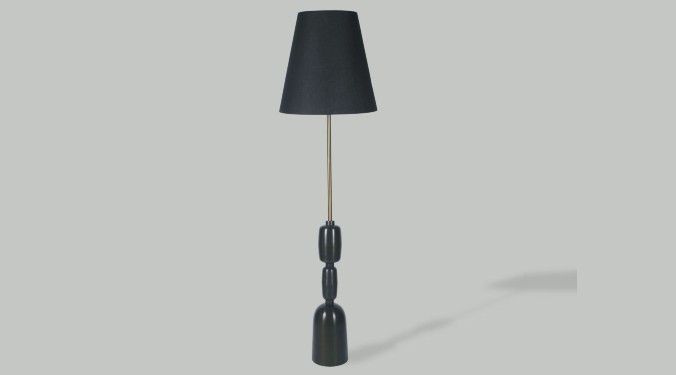 Bay Window, the premiere mid-luxury lifestyle brand, is thrilled to unveil its extraordinary lighting collection as the festive season approaches.
Designed to illuminate and enhance your home with exquisite style, these stunning lamps are the perfect addition to your festive décor. Dedicated to curating the ideal refined lifestyle, Bay Window aims to bridge industry gaps with transformative and innovative solutions. Their latest arrivals showcase a fusion of elegance, functionality, and meticulous craftsmanship, designed to turn your living space into a stylish haven of comfort.
SARAH FLOOR LAMP: Featuring a slender silhouette and a minimalist design, the Sarah Floor Lamp epitomises contemporary aesthetics. Its black color scheme seamlessly integrates into various interior design styles, making it a versatile choice for any festive occasion. Its freestanding design allows for easy positioning, whether beside a sofa, armchair or even in a corner, providing focused illumination where it is most needs. As you embark on your festive preparations, invest in this exquisite lighting fixture to set the stage for unforgettable celebrations.
POLYPHON TABLE LAMP: Discover the POLYPHON TABLE LAMP, a masterpiece that seamlessly blends modern and classic elements. Its stunning design and soft illumination create a cozy atmosphere, ideal for intimate conversations during the festive season.
UMBRELLA CEILING LAMP: Exuding contemporary elegance and sophistication with its unique umbrella-inspired design, this ceiling lamp creates a mesmerising play of light and shadows, adding a touch of magic to your festive celebrations.
ANCHORAGE TABLE LAMP: The lamp features a brown base crafted with high-quality materials, adding a touch of luxury to any space it illuminates. A beige shade sits atop the lamp, creating a soft and warm glow when the light is turned on. Anchorage table lamp is carefully thought out, as it perfectly balances functionality and aesthetics. The brown base provides stability for the lamp, while the beige shade adds a touch of elegance and complements various interior styles.
FREDA TABLE LAMP: The Freda Table Lamp features a classic composition of a black base and a white shade, creating a harmonious contrast that transcends traditional design boundaries. Crafted with meticulous attention to detail.
32