Dialogues – Interiors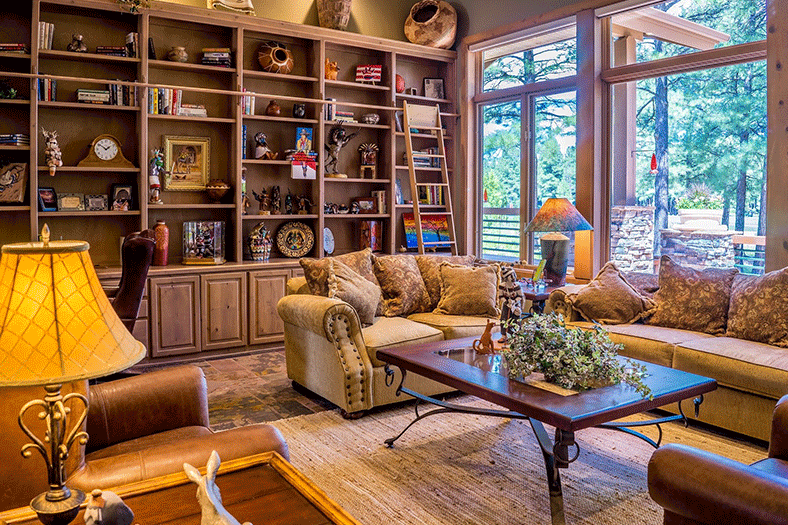 From walls and flooring to paints, furniture and lighting, interiors play an important role in making a project timeless and elevate it as "The Sign of Design" and then there are icons who names have becomes synonymous will well designed interiors and interior accessories.
Furniture design then, is vital to well-designed interiors. 
Ashok Basoya, Founder, Ottimo
Furniture is to a room what leaves are to a tree; furniture design then, is vital to well-designed interiors. It serves to define, reflect and carry forward the vision encapsulated in the architecture and dreamt by the inhabitants. However, furniture is a distinctly utilitarian component of our lives. As such, furniture design has to abide by the critical technical details that break or make a piece of furniture. And this is where great furniture forays into the field of engineering. It is an exact combination of masterful engineering and visual delight that creates furniture pieces to complement and achieve well designed interiors.
Colour imparts individuality and identity to a given space
Pallavi Pashine & Anurag, Principal Architects, Salankar Pashine & Associates
Any space can be given its individuality and identity with the use of colour. For instance, with this year's colour of the year being illuminant yellow and grey, the designers will be using this colour palette in the designed spaces to keep in vogue. A major feature of the decor is the mixture of colours and furniture, from the bed back in the master bedroom to the bean bag as a focal point in that area. A room can be brightened by opting for a bright coloured wall as an accent wall, as long as one has the correct accessories throughout the room to match the space. Even if you keep your space neutral, an accent wall helps in alleviating the room. It will perform just as well as bright walls with a neutral tone. It can be in any colour, but the best bet is white or in earthy shades. A bedroom, for instance, with a wonderful off white and beige bedding makes the space inviting and warm. By providing a pop of colour to the area in the form of furniture piece or a wall hanging also helps in giving a character to the room. Any designed space with blended colours, textures and materials can be used to manifest the design to reach "the exact point between hot and cold, between modern and bucolic."
Large dramatic pendants and bright lights help in making large living rooms mellow and perfect
Shilpi Sonar, Principal Designer, Creations
Lighting plays a significant role in giving a persona and an ambience to the room. Each room defined for its varied function, demands suitable lighting to be done in it. For instance, large dramatic pendants and bright lights help in making large living rooms mellow and perfect. Whereas, in the bedrooms, by adding interesting lighting like bedside lamps or hanging chandeliers can give the space an intimate makeover. Different finishes in a room offer design contrast and their illuminating quality also aid in reflecting the light through space. Local karigars are encouraged to design statement handcrafted pieces and use locally sourced materials whether it be lighting or furniture, or murals. Luxury in interior design seeks to provide quality of space and light that can add timelessness and sophistication to the design and build process.
Flooring brings to life the designated theme of the space in question 
Robin Sisodiya, Principal Architect, ASRO Arcade
Flooring helps give an impact and character to any room one steps in. The layering of materials and elements add to the charm of any given space. The intricate flooring pattern, for instance, when paired with a dramatic vintage chandelier brings life and dimension to the designed areas. To show an array of spaces, a residence can be designed to craft an experience with the play of materials and textures. For instance, this can be done by following up black floor tiles with textures and different accent walls. This aids in adding a layer to the room and makes the space look dynamic while giving minimal effects. A wooden deck can be used in the external courtyard and provide a rustic appearance to the designed space. As flooring is distinctive in any construction, it helps determine the interior atmosphere upon one's entry. Any room, with well-thought flooring, can be emphasised by showing an interrelation between the exterior landscape and the interiors with the use of right materials and textures.
Philippe Starck's democratic design is a great example of a well-designed objects accessible to public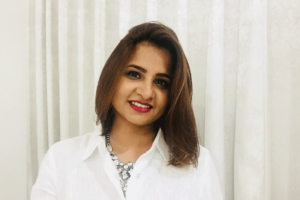 Geeta Krishna, Founder & Principal Designer, Divine Proportion
Internationally acclaimed French designer, creator & architect – Philippe Starck's projects are truly awe inspiring. His democratic design concept advocates sustainability and helps minimize waste, reduce cost and improve quality. His plastic-furniture line such as Kartell Louis Ghost chair, which was sold more than a million pieces, is a great example of a well-designed object accessible to public.
Philippe's flamboyant designs for hotels are iconic and a paradigm shift in hotel interiors. His work shows his preference for fluid and organic forms and inclusion of playful details. For instance, in the Delano Hotel of Miami Beach, Florida, each room has a metal apple holder on the wall with "An apple a day keeps the doctor away" printed, promising a daily replenishment of apples.
'Yoo inspired by Starck' are truly extraordinary living spaces. The furniture collection in these spaces is unique and elite. It's hard to say if the interiors would have looked the same magnificent with any other furniture collection. Be it the Metamorphosis snooker table or the Namib Armchair, they are so fitting to the overall look and feel. The interiors and the collection of furniture and accessories are interwoven to present breath-taking views and super comfortable spaces.
Bill Bensley, the 'King' of exotic luxe
Nandita Ghatge, Designer, Kagal Craft
Bill Bensley is a 'Maximalist! 'His personality craves for layers upon layers of eclectic beauty, humor, mystery, art and colour. Which is one of the reasons he is my all-time favourite When there is so much colour in the world why not bring some into our spaces? His extroverted 'More is More' approach has earned him the title. The King of exotic luxe. He is very passionate about his architectural footprint, taking utmost care not to destroy the natural environment. He has set a good example of this philosophy, in his latest resort project, Shinta Mani Wild, Bensley Collection in Cambodia. His mantra is, we all need to tread lightly on the planet.
The home of Bill Bensley and his life partner horticulturist, JirachaiRengthong of Bensley Design Studios is an iconic example of the use of colour and creativity.It's a veritable cocktail of colour and texture of every imaginable style which is both sensual and exotic.
Their home is witness to a notable eclecticism of taste where deep colour hues are rubbing shoulders with rustic natural elements. The light that permeates the outer spaces is magical. The series of courtyards leading to intimate gardens are all very unique, peppered with lush colourful orchids and tropical plants. As designers, we don't put enough emphasis on the role of plants and accessories to add visual interest and colour to an interior. Baan Botanica is a perfect example of an ever-changing living gallery with its use of colour with such artistic abandon.
23