A Sustainable Approach to Hospitality Interiors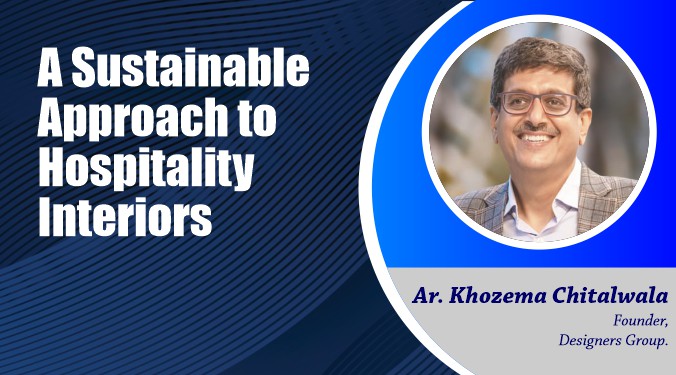 Ar. Khozema Chitalwala speaks on the sustainable approach to hospitality interiors, unfolding meaningful experiences.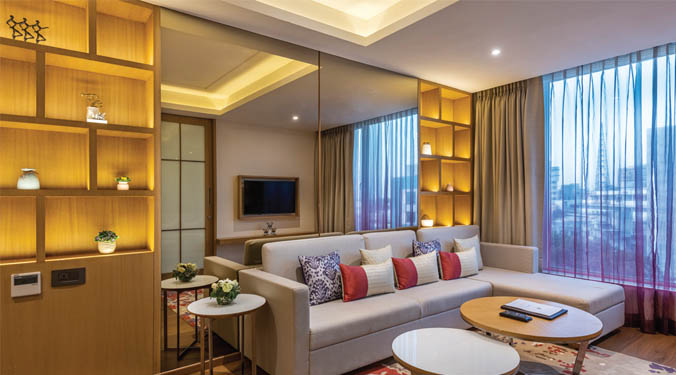 In the case of Star hotels, the interiors have to cater to a global perception of what ambience and good taste is all about. From a design perspective, how easy or difficult is this task for a designer?
Hotels are a complex construction requiring precision in performance and planning while providing elevated guest experiences. Today, Indian hotel designers are setting
global standards by improving their conceptual, functional, and aesthetical competence. The convergence of design is what allows meaningful experiences to unfold. Thus, good taste relates to modernism, sleekness and design of a smart hotel that is flexible and adapts to every new requirement of the end user, being that these elements are now prerequisites for hotel design.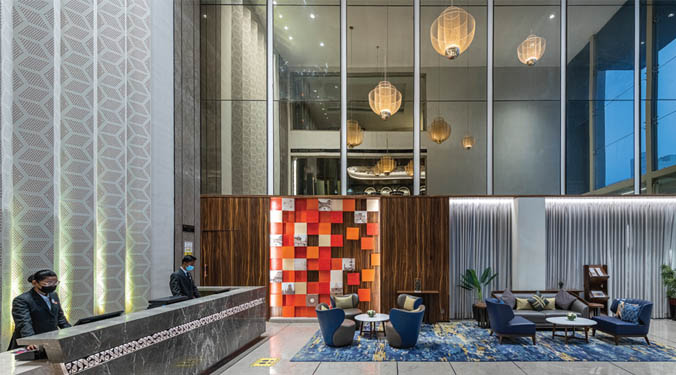 What are some of the benchmarks of good hospitality interiors?
The interiors of a hotel should provide a world-class guest experience throughout the guests' stay. The hospitality sector is competitive; guests choose hotels that reflect
their tastes and ideas about what a hotel should be. The benchmark for the hospitality sector is to establish attention to decor, including the overarching concept and aesthetics as well as colours, lighting, textures, patterns, forms and much more.
A hotel's colour scheme significantly impacts how guests feel while staying there. Similar to how colour enhances the experience, light—whether natural or artificial — allows guests to transition from dawn to day to dark. Texture adds depth and curiosity and, when utilised appropriately, can fully transform a place. It can be found almost anywhere, even on furniture like pillows, walls, and drapes. Patterns, like texture, may
significantly affect the ambience of a space.
Moreover, form, the most fundamental of all interior design components, refers to the overall shape of the space and elements. It is also essential to balance form with function to provide an optimal experience. Good hospitality interior design has a lot to convey.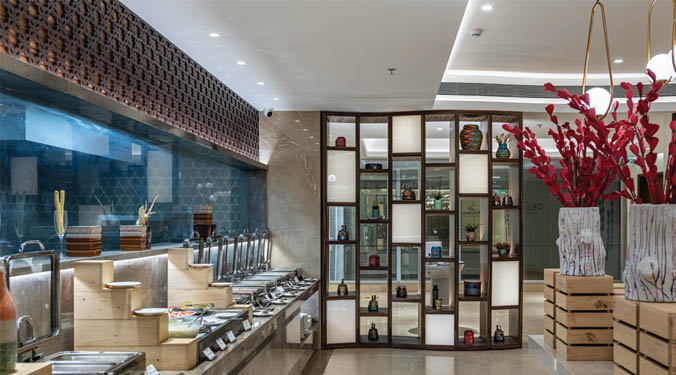 What are the new age materials redefining the design of hospitality spaces?
Materials are well-known for being the foundation of architecture and design and the make-or-break factor for effective structures. They have a significant influence on all types of built environments. Designers have always strived to explore new materials by focusing on many aspects such as aesthetics, construction strength, sustainability,
environmental friendliness, and economic production. Straw marquetry, concrete, clay and ceramics, galvanised steel, recycled and reused materials are some new age elements revolutionising hospitality design.
Straw marquetry is a centuries-old technique that involves splitting and scraping rye straw to create a pattern of flat ribbons. Similarly to wood marquetry, this technique is regaining popularity in interior design as a versatile finish by substituting wood veneer with straw. Concrete, which is widely utilised as an exterior building material, is now gaining popularity as an interior design material due to its versatility. The trendy raw and intense appearance delivers excellent strength and durability in every weather condition and is also formable and fire-resistant. Clay is a durable, non-porous, and adaptable material that is commonly used in interior design as tiling. It is now being used in a multitude of ingenious ways. Clay, terracotta, and ceramics have impacted earthy and stripped-down interiors, from bespoken murals to plain partition walls used to preserve interior temperatures. Metal's adaptability and malleability have expanded its potential applications, including furniture and interior design.
Its various designs, coatings, and surface finish dramatically influence modern and industrial environments. Compared to other metallic coatings, Galvanised steel provides a more adaptable and sustainable solution. Many interior designers have begun to take the lead and commit to the cause of waste reduction. They attempt to show a creative and conscious perspective by repurposing discarded materials and embracing both the old and the new.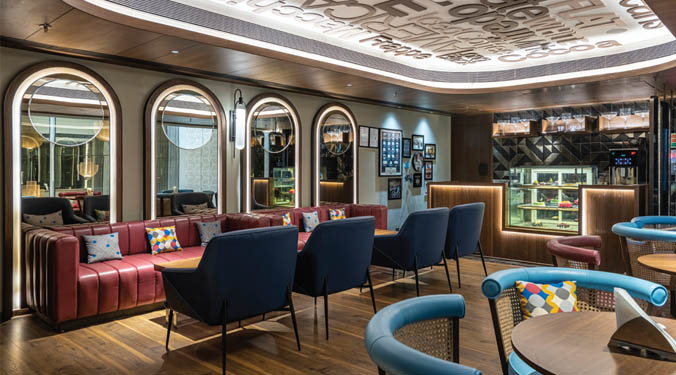 As we get conscious about green and sustainable living, how are hospitality interiors embracing this change?
Sustainability has long been a prime priority for businesses across all industries. The hospitality industry is no exception, having been among the first to embrace sustainability. Hotels are experimenting with various methods to make their interiors more ecologically friendly, including the use of locally sourced building materials.
Mass produced furniture and decor have taken a backseat, whereas designers are actively sourcing local antiques that resonate with the culture of space. Homegrown Indian brands are seeing a resurgence in these times where interior decor is produced ethnically and sustainably. Another attempt is to use eco-friendly approaches. It is a time-honoured practice to recover, repurpose, and recycle things whenever possible. On the other hand, hotels have modernised this strategy by arranging furniture and integrating environmentally-friendly furnishings. Eco-wood, eco-paint, and eco-friendly wallpaper are a few examples that are frequently used.
Guests are increasingly favouring hotels that participate in sustainability initiatives. They also anticipate hotels to be ecologically conscious. As a result, designers are putting forth extra effort to make the hotels more environmentally sustainable!
9