Ochre at Home launches nageen coffee table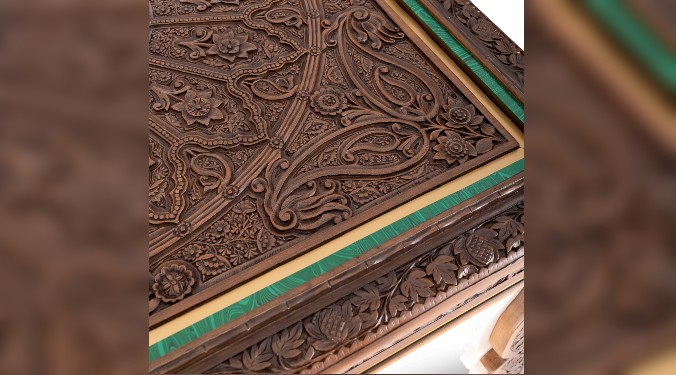 Kolkata-based Ochre at Home (OAH) is known for its bespoke furniture and accessories that showcase radical and forward-looking designs, yet are rooted in tradition.
They have recently unveiled Nageen Coffee Table.Evocative of handcrafted tables from Kashmir, this walnut wood coffee table is awe-inspiring. Featuring intricate detailing of brass and malachite on the top and marble on the legs, this coffee table is a conversation starter.
The coffee table offers a stunning view and instantly delivers a statement to your space. The design is unique, and traditional, keeping the Indian language of the brand alive. The mocha colour of the table makes it versatile.
This accent table exhibits our founder Ajay Arya's trademark attention to detail and is embedded in indigenous craft and materiality, evoking an iconic memory. This table is effortlessly magnificent and is a testament to the brand's focus on crafting furniture in an environmentally sustainable manner.
For more info visit: www.ochreathome.com
34