Optimising sustainability and energy efficiency
Simon Pallubicki, Mathieu Chazelle, and Brice Piechaczyk, founders and architects of Enia Studios, collaboratively discuss mainstream architecture with energy-efficient and cost-effective building designs for India.
What kinds of designs are primarily in demand today, especially considering the need for smart buildings and sustainable designs?
Simon Pallubicki:  Efficient and resilient buildings are becoming the norm. Enia believes that efficiency in space, material, cost, and time should lead to minimalist, modern, and elegant architecture. Extravagant designs lead to unmindful expense of resources and a bigger carbon footprint. Building designs must demonstrate flexibility and adaptability, supporting various usages and users for over 100 years without becoming a liability or being demolished prematurely. This responsibility falls on the architects' shoulders.
 What are the smart practices for maintaining energy-efficient and cost-effective building designs?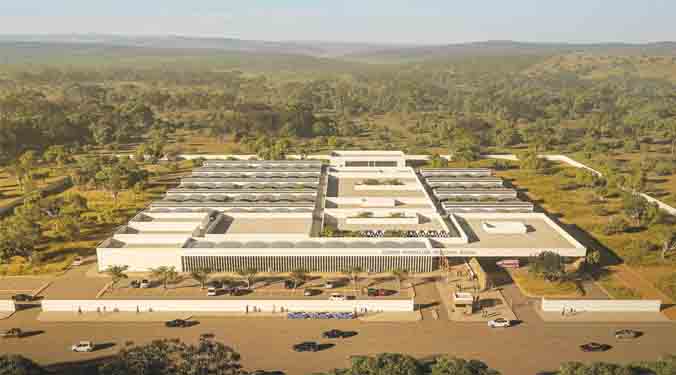 Mathieu Chazelle: In many countries, including India, architects are legally required to follow a well-structured design process. This process usually places a reasonable emphasis on incorporating energy-efficient and cost-effective measures at each stage of the design process, including concept, schematic, and detailed design. If the prescribed process is religiously followed, there is a fair chance of arriving at an efficient building design. However, many global design practices, like India, go a step further to create in-house design and quality standards that enable them to institutionalise the best practices, be it sensitivity to the context, aspiring carbon neutrality, conserving water, trying for an energy surplus scenario, or achieving objective measurements of the building's performance over the long term.
What are your views on going beyond contemporary designs in mainstream architecture with green designs?
Brice Piechaczyk: Climate-responsive design is now a vital part of contemporary architecture. In India, where climate change will have a significant impact, architects and builders must lead the way in adopting sustainable design practices. While design standards and policies are being updated, architects must immediately adopt sustainable practices and advocate for them to all stakeholders, including clients. This is a professional and moral commitment. The overall efficiency of sustainable design can balance or even surpass the marginally higher initial cost, making it a mantra for architects and organizations like Enia.
What are the challenges in offering sustainable and durable aesthetics within the client's budget?
Simon Pallubicki: The only challenge that one usually faces is the need for more awareness, among clients and professionals alike, regarding the scale and intensity of the effects of climate change and how it affects their chances of remaining competitive in the long term. However, the success of architecture firms like enia has demonstrated that it is possible to achieve cost optimisation, a low carbon footprint, and low energy consumption without compromising on the form and composition of the building.
How are innovations in façade complementing the design aesthetics and building architecture of a high rise?
Mathieu Chazelle: Choosing the right façade design is crucial for the architectural expression of high-rise buildings. Architects balance technical performance with cost, but the availability of EPDs for façade components and assemblies, even in markets like India, helps them make informed decisions. Digital tools can simulate façade performance in various conditions, allowing design teams to quickly compare and specify the most efficient solution that meets design intent.
How are advanced technologies like 3D, BIM, and others helping designers and builders maintain the ecologically sufficient building?
Brice Piechaczyk: Enia uses advanced technologies like 3D and BIM, along with design software like Autodesk Revit and plugins, to achieve low embodied carbon, energy efficiency, user comfort, and cost optimization targets. They prioritize sustainability, continuously monitor material choices, and optimize usage, quantities, and cost. They have developed their software, "E-Carbon," which calculates the embodied carbon of each element precisely, resulting in a low carbon consumption building. Enia also works with specialist engineers and has an in-house research wing that researches passive heat control techniques and local building materials. BIM design allows them to generate large databases on all designed projects, which they use to assess a building's real carbon impact objectively.
For more info visit : https://www.enia.fr/
58