Reducing carbon footprints strategies to design sustainable buildings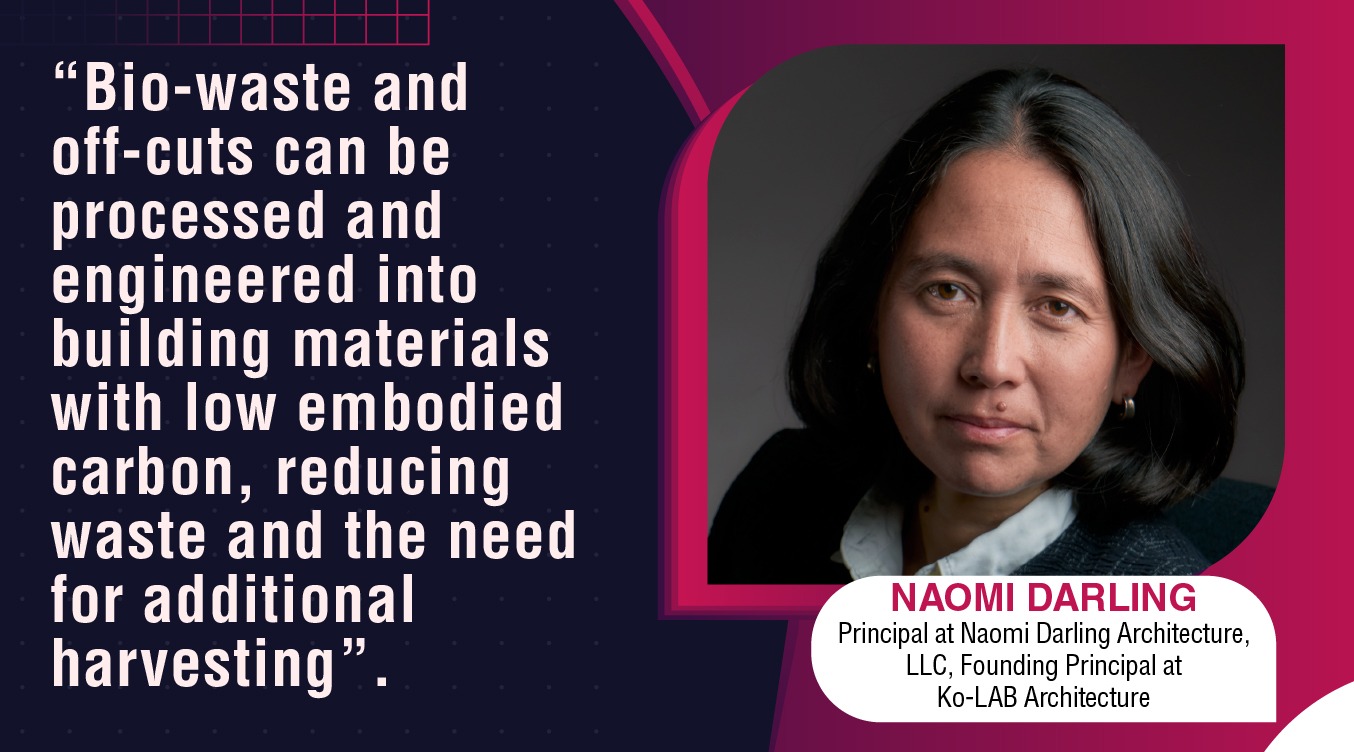 In an exclusive interaction, Naomi Darling discusses three essential steps architects can take, including incorporating passive strategies, adapting to regional climates, decreasing energy demands, selecting low embodied carbon materials, and designing for cultural needs.

How can architects ensure that their projects contribute to mitigating climate change and reducing global emissions?
We are at a critical time in human history. Climate change is underway, and we are already feeling the impacts through increased extreme weather events globally. Our actions this decade will have irreversible consequences for thousands of years. To keep global warming to within 1.5 °C, we must reduce emissions by 45 percent before 2030 and achieve net zero global carbon emissions by 2050. This is a tall task. Currently, the building industry contributes 39 percent of global emissions, but the building sector also has a 66 percent potential for demand-side mitigation by 2050. As architects, we have a moral and ethical obligation to ensure that every project we undertake becomes a part of the solution. I believe in a three-pronged approach to achieving this goal: working with the climate, making informed material choices, and designing for culture.
How can architects adjust to regional climates, incorporate passive strategies and decrease energy demands?
Every project must work with the climate in which it will reside. The era of the international style and global architecture is long over. Projects must be adapted to and suit the climates where they are being built. We can look to precedents from before our reliance on heating and air conditioning fuelled by cheap energy. By embracing passive strategies, we can reduce overall energy demands while building spaces with a deeper connection to our environments. Although people now spend most of their time indoors, the connection to our natural environment is critical for our health and well-being. Providing this connection through our architecture is more important than ever. Windows with a view of the sky that allow us to see the weather, to experience the passage of time, sunlight and skylight contribute to this connection. Natural ventilation allows us to feel the changing temperature and moisture in the air. The initial decisions we make about building orientation, overall proportions and quantity and openings locations still have the largest impact on total energy demands. With increases in extreme weather events, there may be more days when passive solutions are no longer adequate, and we will need to supplement with HVAC systems – but the design goal should be for comfort with as little external energy inputs as possible. Where energy is needed, our sources should be renewable with zero emissions.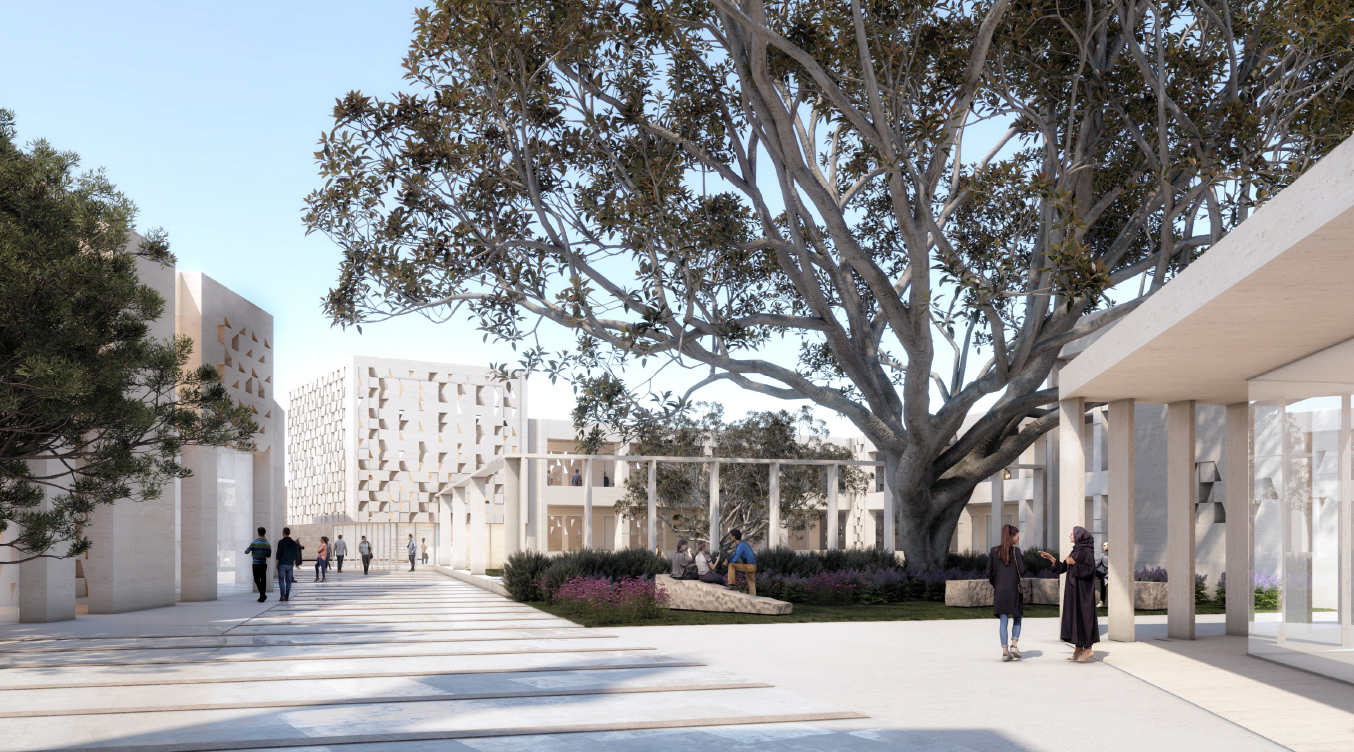 What steps can architects take to design buildings with zero embodied energy, including material choices?
In addition to designing buildings with net zero or better operational energy, we must also strive to deliver buildings with zero embodied energy. The embodied carbon in buildings is released while manufacturing materials and during the construction build process.
To achieve this goal, material choices and assemblies become paramount. The material choices that we make must also reinforce our designs for climate while also specifying carbon sequestering and low embodied carbon materials. As designers, we must treat materials with respect and maximise their full potential for structure, thermal comfort and biophilia. Understanding the psychrometric climate fingerprint is the first step in selecting appropriate materials for a place. In hot arid climate regions, high thermal mass takes precedence; in cold regions, we need adequate insulation. Natural materials with minimal processing have lower embodied energy than highly processed and engineered assemblies. Solid timber logs and natural stone blocks have structural capacities often only partially taken advantage of when particularised into smaller components. More recently, bio-waste and off-cuts can be transformed into low embodied carbon building materials through processing and engineering, reducing waste and minimising the need for further harvesting. Both approaches should be embraced.
How can material selections for sustainable buildings with low embodied energy contribute to local communities?
It's essential to prioritise using local materials, which not only celebrate the place but also contribute to local economies, skill development, and the continuity of craft traditions. Local materials also mean the embodied energy from transport can be (drastically) reduced. Architects should research and trace materials to their origin to ensure they are ethically and sustainably sourced instead of opting for less expensive but potentially unethical materials from far away. A smart building system using local materials and construction techniques that are familiar will often be less expensive to build and maintain. Rather than defaulting to traditional typologies, familiar materials can be transformed through innovation in spatial form to accommodate changing lifestyles and family structures.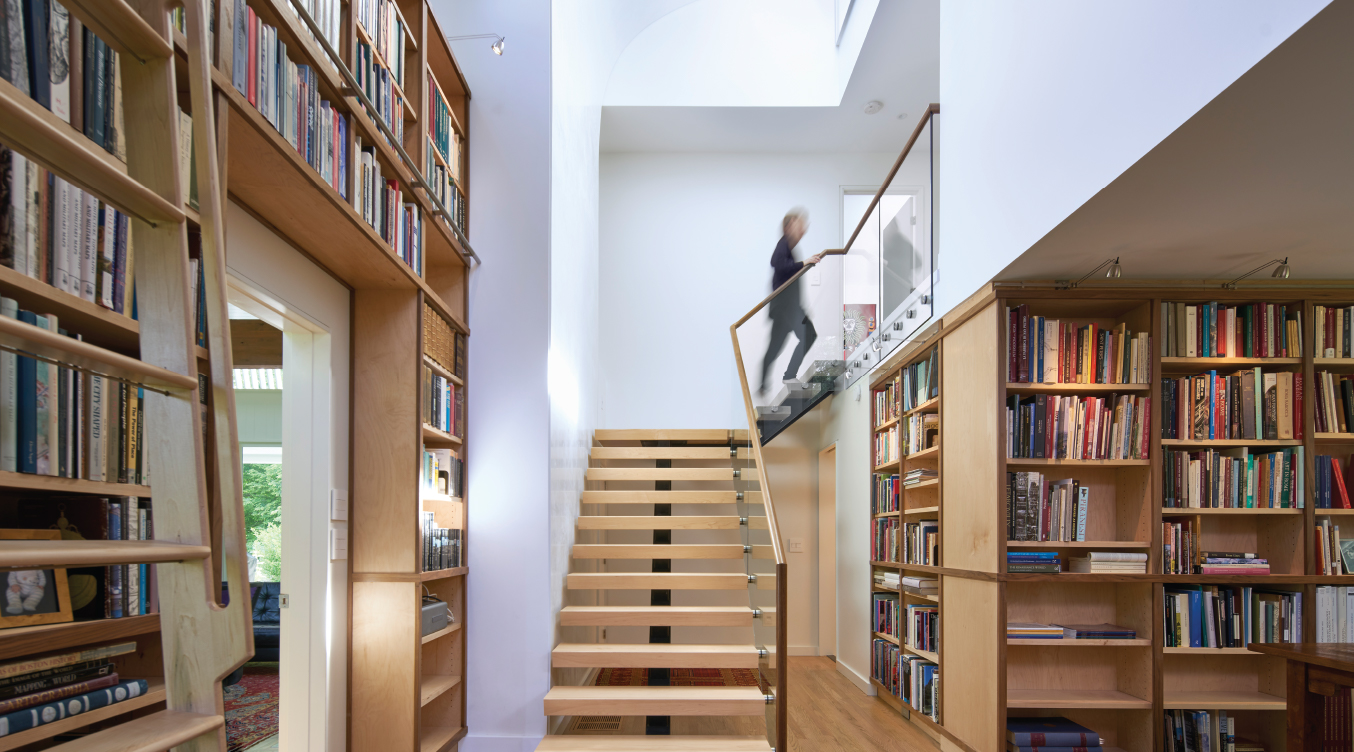 What are the essential considerations for architects in designing sustainable buildings for people from different backgrounds?
A project's design must consider the culture in which it will be used, as different cultures have varying use patterns, even in similar climate profiles. For a project to be truly sustainable, to be loved and cherished, it must work for the daily and seasonal patterns of use for its occupants. To ensure a project's sustainability and success, architects must listen to future occupants' needs and wants. A diverse group of designers with different cultural backgrounds and lived experiences must be welcomed into the profession to design buildings and cities that are part of the climate solution for a more equitable future.
How do you see India building up responsible practices in construction?
India has a massive opportunity to become a global leader in sustainable development and improve living standards while accommodating the projected increase in construction over the next decade. The building sector must work closely with political and regulatory mandates to create financial incentives for sustainable construction through tax structures. Critical habitat, ecologically sensitive regions, wetlands, and farmland must be protected, while infrastructure should be upgraded to serve India's increasing population and changing climate. India can look back to historical solutions for water supply issues and use waterless composting toilets to cycle nutrients back into the land. Improvements to transportation infrastructure and public greenspaces will increase the quality of life for all, ensuring that no one is left behind.
for more info visit : https://www.naomidarling.com/
48