AESTHETICS AND SUSTAINABILITY IN ARCHITECTURAL DESIGN FOR A GREENER FUTURE
Jason Anderson, Senior Associate, AIA, SOM, states that Indian markets leverage emerging tools like embodied carbon assessment and digital twins, reflecting their dedication to informed design decisions and effective asset maintenance. Together, we drive sustainable progress and embrace the future of construction.
What are the latest trends in architectural design, and how are they influencing your work?
In our projects, we have noticed a growing emphasis on design, prioritising human experience over mere form. This trend spans all sectors we work in and has sparked a renewed interest in biophilic design, using local, natural materials and textures and a heightened focus on the surrounding environment and context.
Could you provide insights into your experience designing or working on net-zero buildings, highlighting key features that contributed to their success?
An excellent example of the complexity involved in designing net-zero buildings and the collaboration required to achieve ambitious sustainability goals is Terminal 2 at Kempegowda International Airport Bengaluru (KIAB). KIAB is at the forefront of driving progress in the aviation sector and aims to become net zero by 2030. Terminal 2 plays a vital role in helping them achieve this target. Successful net-zero projects depend on solid partnerships, and working with ambitious and committed clients like KIAB is crucial to realising such goals.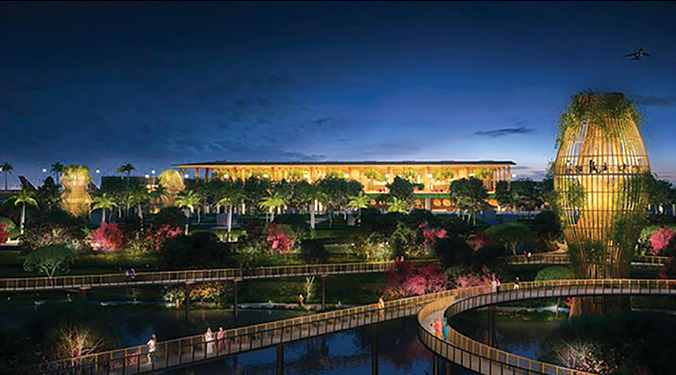 How do you incorporate sustainable practices into your projects as a global interdisciplinary firm?
As a global interdisciplinary firm, we are dedicated to confronting the climate crisis by leveraging our expertise and resources. Last year, we achieved net-zero emissions across our practice by reducing emissions and employing carbon offsets. Our 2022 Climate Action Report outlined our ambitious commitments: becoming a net-zero emissions business without offsets by 2030 and achieving net-zero whole-life carbon in all our active design work by 2040. To ensure accountability, our Sustainable Engineering Studio has established a framework with yearly targets that create measurable goals, and we integrate these goals into each project we undertake.
How do you harmonise the aesthetic and functional aspects of a building with the imperative for energy efficiency and sustainability?
Rather than seeing energy efficiency and sustainability competing against aesthetic concepts, we view them as design drivers that enhance our work. In successful projects, these aspects go hand-in-hand. By prioritising sustainability in our design approach, we stimulate creative thinking about the unique attributes of each site and client brief. This enables us to create buildings that embrace and celebrate their distinct characteristics and embody the essence of their surroundings. Sustainable design principles reinforce this commitment, ensuring a holistic approach.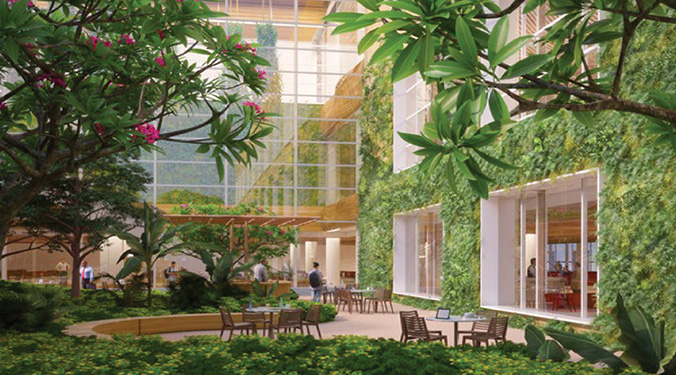 What challenges do architects face when designing net-zero buildings, and how do you overcome them?
Designing a net-zero building is just the beginning. The success of the most sustainable design depends on the client's commitment to assembling a team that will operate and maintain the building in line with sustainability goals. Building consensus and commitment among stakeholders during the design process is a significant challenge. Teamwork has always been essential in design, but sustainable design demands an expanded stakeholder group to ensure alignment and achieve our goals effectively.
How do you perceive the development of responsible practices in construction in India?
Our Indian clients often have a global outlook and seek to incorporate international best practices into their projects. As a global firm, we are well-positioned to guide broader trends and developments. We have observed a strong commitment in the Indian market to leverage emerging tools, such as embodied carbon assessment, for informed design decisions or adopting digital twins to enhance asset maintenance and operation effectively.  
for more info visit : https://www.som.com/
54