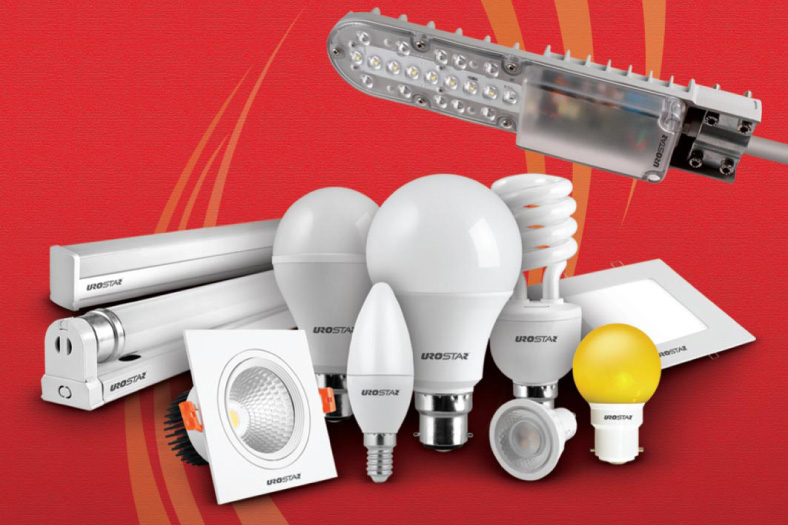 Urostar Electricals India Pvt Ltd is in the business of complete lighting solution, having a range of CFLs, LED bulbs, LED luminaires, LED panels, LED surface mount, LED COBs, LED street lights and other related products. Established in 2012, Urostar has emerged as a major brand in India within the very short span of five years. In an interview with ACE Update, Business Head of the company Ajoy Sahay talks about LED market in India and Urostar's position.
Do you have any tie-up with any company?
Urostar belongs to HQ Group, is the sister concern of one of the biggest lighting manufacturing companies in India, HQ Lamps Manufacturing Co. Ltd. HQ Lamps and its subsidiary company Goel Lighting are the biggest lighting OEMs in India and cater almost all the big brands in India. Not only the OEMs, our parent company has also established a landmark in the government supplies through EESL for the supply of LED bulbs and LED street lights.
Urostar believes in the philosophy of "Make in India". We have four plants located at Haridwar, with state-of-the-art technology and unmatched R&D facilities.
Are you into exports?
Yes, Urostar has recently started exports to Middle-East countries and African countries with its offices located at Dubai and Nairobi.
What is the strength of the company?
Urostar has a team of highly professionals at every level to meet the expectations of market and conditions. We have best of the policies and services in the industry.
The distribution reach is our real achievement. We are operating deep distribution system to make its product available by 360 degree.
The channel network of the company is unmatched. They have strong binding with the organisation because of high belief, confidence, unmatched services, reconciliations, impartiality, ethical working and innovative approach. Every customer is being satisfied before they think to raise any query.
What makes Urostar different from others?
Unmatched quality, best of the services, customised solution to its distributors and channel partners and highly professional approach towards market and its customers.
As LED light sources are considered as green source because of saving of electricity. Our LED products consume the same amount of electricity equivalent to the wattage of consumption otherwise some inferior products consumes just double of the electricity against the mentioned wattage, means use of using LEDs lights gets defeated.
What are your future plans?
Our future plans include: Expansion of distribution network to the next level; providing best product at very competitive price; and to make the LED lighting products under reach of every common man.
Where do you stand in the LED market in India?
We are very much equipped to manufacture any kind of LED light source at best of the possible technology with most justified price. As far as LED market is concerned, of course it is growing exponentially and has almost overcome the products called CFLs and conventional lights.
What made LED light source to take over the transition phase very rapidly?
Education on electricity saving by using LED bulbs by half of the CFLs, rapid product developments, price correction and establishment of quality standards are the prime motivating things for LED light source to take over CFLs and other conventional lights.
15