Modular airport – Future of Indian aviation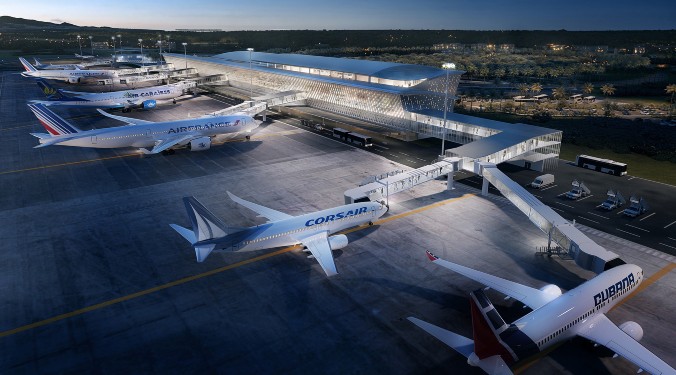 "Airports shall work on better integration and coordination with the non-airport steps of this journey with a 'total customer experience' approach." Simon Pallubicki, Founder and Architect of Enia Architects. 
How are new and renovated airport projects implementing sustainable design features?
New and renovated airport projects are incorporating sustainable design features by employing modular design to expand the airport as demand grows, thereby saving energy and resources. The airport terminals are designed to be resilient to changes and adaptable for use at a later stage without necessitating demolition. Energy optimisation is achieved through building automation to limit energy expenditure in areas that remain largely vacant.
Airports in Indian metros handle a massive influx of passengers, causing unexpected delays. What are your thoughts on why this is becoming a barrier to India's development in this area?
Indian airports are already looking at the ambitious development programme to compensate for the increase in traffic, not only in metro cities but also with the expansion of airports in other non-metro cities. Though the airports are becoming more crowded, thus posing difficulty in passenger navigation due to delays, the same can be minimised by using technologies that enhance automation by using baggage self-check-in, faster processing at gates, security check automation, and a lesser human interface.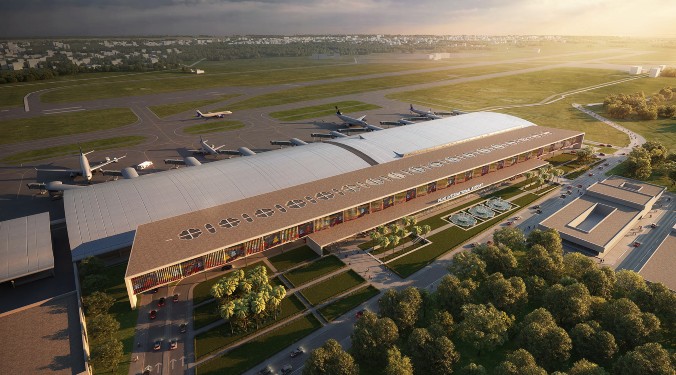 What kind of space planning is preferable to maintain a safe distance for passengers in congested areas?
To maintain a safe distance for passengers in congested areas, space planning that follows the level of service (LOS) standards is preferable. IATA's LOS framework is widely accepted to compare performance or capacity among different terminal components. Traditionally, LOS C is accepted as providing a good service at a reasonable cost. However, new technologies such as AI and ML are being used to create algorithms that can analyse terminal usage and passenger flow patterns in a dynamic, real-time environment. This helps operators respond quickly to changes in user behaviour and predict passenger flows during specific scenarios to make adequate arrangements for passenger handling.
How are airports adapting to solar and energy efficiency projects?
Airports want to reduce their carbon footprint and offset rising energy prices by implementing renewable energy sources, particularly solar energy. Due to their large areas of unutilised land, airports can harness significant solar power. However, challenges arise when placing PV grids near aircraft movement areas. These challenges can be overcome through the use of anti-glare and interference-free solar panels, which are now widely accepted by aviation authorities. India, for example, is moving forward with implementing PV farms at airports.
What new technologies are implemented for the aesthetics and functionality of spaces to enhance passengers' experiences at the airport?
Airports are implementing new technologies such as mobility-as-a-service (MaaS) to enhance passenger experiences. Airports are transitioning from being just facility providers to mobility providers. They focus on integrating and coordinating with non-airport steps of the traveller's journey to improve the overall customer experience. This includes developing ground transportation connected to the terminals, such as bus services or people movers, to ease congestion issues on a crowded landside.
What types of advances in green infrastructure development can be expected in the aviation domain in the future?
Future green infrastructure development in aviation will see technological advancements such as self-check-in, sustainable aviation fuels (SAF), electric aircraft, and liquid hydrogen. SAF can be mixed with fossil fuels to power existing aircraft, while electric aircraft can reduce emissions and noise. The transition to electric aircraft will require charging stations and local power production investment. Liquid hydrogen remains relevant for sustainable energy alternatives.
for more info visit : https://www.enia.fr/
111