Godrej Locks strengthens its portfolio with a range of digital locks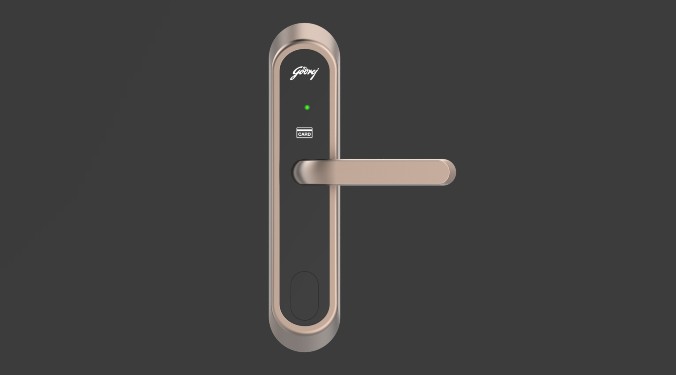 Godrej & Boyce, the flagship company of the Godrej Group announced that its business Godrej Locks and Architectural Fittings and Systems (GLAFS), launched its innovative range of Catus interconnected hospitality lock and Catus connected residential lock, that provides customers with the most advanced technologies for a safe and convenient experience.
In addition to these newly introduces locks, Godrej Locks will exhibit a wide range of digital locks, displaying the latest technology in the Locking Industry at the Smart Home Expo, in Delhi.
Godrej Locks plans to expand its market presence in North India, with a strong focus on enhancing its footprint in Delhi. Their revenue from Delhi in FY23 was approximately 8-9 percent of its total revenue and are on a growth path to increase its revenue to 20-25 percent in the next three to five years. With the growth of the consumer segment and increasing trend towards adoption of digital home safety solutions, the brand is seeking to expand in new geographies, including rural markets and getting into new adjacencies like bed and wardrobe fittings. Known for revolutionising locking solutions, Godrej Locks continues to prioritise investment towards technological and aesthetics in its locking solutions.
The brand holds a strong position in India's digital locks market. The brand's constant innovation aims to deliver innovative solutions for residential and hospitality industries.
Shyam Motwani, Business Head, Godrej Locks & Architectural Fittings and Systems, says, "We are committed to providing our customers with innovative, reliable, and user-friendly solutions that prioritise safety and convenience for homeowners and hospitality businesses alike. Delhi has emerged as one of the fastest-growing markets in India, with a significant rise in demand for technologically advanced locking solutions. We are confident that our advanced digital locks, including the newly launched Catus range, will set the standard for safety and access control in the residential and hospitality sectors, enabling us to capture a substantial market share in Delhi and grow our revenue share to 25 percent in the next five years."
With over 25 years in the hospitality industry, Godrej Locks prioritises safety and privacy by providing modern design and technologically advanced solutions. India's first-ever interconnected digital locks for hospitality, the Catus hospitality locks is a cutting-edge solution for managing hotel safety needs. With cloud technology and BLE mesh networking, this lock provides complete control of individual hotel premises as well as nationwide hotel setups.
The Catus connected residential lock, is a 5 in 1 connected lock which can be operated by fingerprint, passcode, RFID card, Mechanical Key and Mobile. It can be seamlessly integrating with various smart home devices, including a Video Door phone. With WiFi connectivity, it can be operated from anywhere in the world. Moreover, its trendy finishes, longer battery life, and the robust lock body ensuring safety, makes it ideal for residential use.
for more info visit : https://www.godrej.com/
136