We are building sustainable roads for the future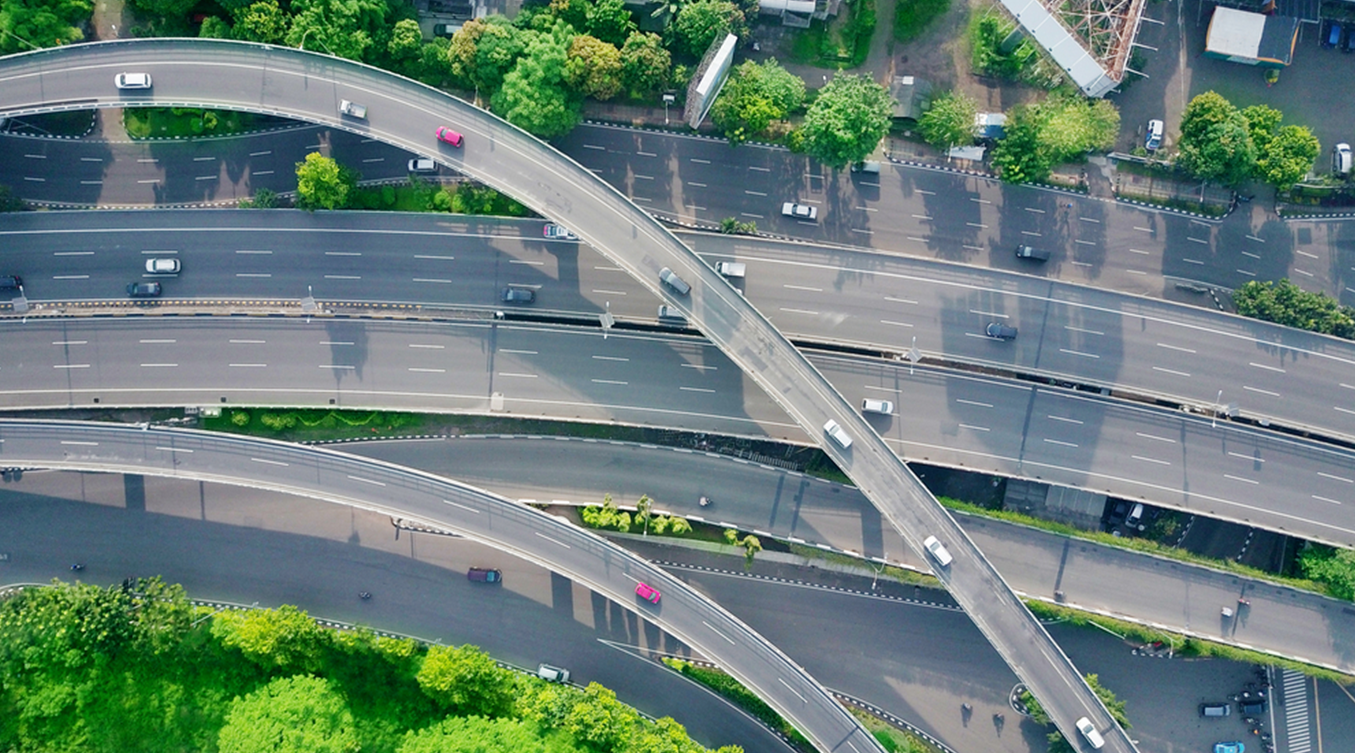 The leading experts across the road and bridge infrastructure industry have shared their expertise about sustainable design practices, cost-effective building materials, and emerging technologies.
India, with its extensive construction projects involving Greenfield and brownfield expressways, national highways, state highways, core district networks, city roads, and rural roads, requires the development of environmentally friendly and sustainable road infrastructure. As we progress towards the Amrit-Kaal era until 2047, sustainability and extended durability are the guiding principles. Road infrastructure plays a vital role as prosperity corridors in our pursuit to elevate the GDP from $3.7 trillion to $30 trillion. All stakeholders should envision constructing the highest quality infrastructure with the longest lifespan. It is important to involve citizens in the process and ensure the absence of potholes.
Obtaining construction materials for a rapid construction project involves clearly defining project requirements and creating a comprehensive materials list. Research reputable suppliers, request price quotations, and evaluate them based on reputation and performance. Finalise contracts with selected suppliers, coordinate logistics for timely delivery and monitor inventory effectively. Implement quality control measures and have contingency plans in place for potential challenges.
During the discussion, Mr Himanshu Agarwal, Senior Vice President of International Markets at Zydex Industries Pvt Ltd., emphasises "the importance of maximising the utilisation of existing materials through recycling and reuse, incorporating marginal materials and waste streams from other industries, and adopting in-situ construction methods to minimise the carbon footprint." Due to weather constraints, the infrastructure sector faces challenges with a limited construction season, especially in road building.
Mr. Vikas Sharma, Director of Genesis Infra Project Consultant, highlights the significance of architectural design in road construction, emphasising the need for an empirical approach. He states that designers need to understand the requirements of the road they plan to design.
Architecture designs can significantly impact the cost of a road project. The choices made by architects in design influence the materials, construction methods, and overall complexity of the project, which, in turn, affect the cost. For example, designs requiring intricate or specialised features, unique materials, or complex construction techniques may incur higher costs. Conversely, simpler, more standardised designs can help streamline construction and reduce expenses.
According to Mr Himanshu, the design of roads plays a crucial role in determining the cost of road projects. "Greenfield expressways, in particular, adopt alignments that minimise the distance between cities, leading to shorter turnaround times and reduced fuel consumption." Additionally, these expressways act as a force multiplier by facilitating the distributed development of the hinterland, increasing land prices, and unlocking economic potential.
Mr. Vikas further accentuates the importance of cost considerations, particularly in road construction projects involving government involvement. "Considering the schedule of rates and availability of resources based on geographical requirements becomes paramount in such scenarios."
Mr. JD Tripathi, Project Manager at Larsen Toubro Ltd., states, "The architectural and structural designs significantly influence the project's cost. Therefore, the design must be prepared, considering local material resources, human comfort, geographic factors, and current needs. A non-traditional procedure is suggested if necessary. Design is essential to keep project costs to a minimum and maintain project quality, safety, and budget."
Moreover, Shri Nitin Gadkari, Minister of Roads Transport and Highway of India raises concerns over accidents caused by inadequate project reports, and during an industry event hosted by Ficci, Union Minister Nitin Gadkari expressed his apprehension regarding the subpar quality of detailed project reports (DPRs) produced by Indian companies. He highlighted that these below-standard reports not only lead to project delays but also contribute to road accidents. Gadkari further emphasised that the construction of highways and other roads experiences significant cost escalation due to delays in decision-making processes. He stated that the primary culprit behind this issue is the entity responsible for preparing DPRs.
During the discussion, participants highlighted the importance of addressing traffic congestion at intersection points, in addition to cost and design considerations. One proposed solution that garnered attention was the implementation of elevated road designs in metro cities. This approach involves raising the road to a higher level, allowing traffic to move smoothly and independently. By separating traffic this way, conflicts and congestion are minimised, enabling vehicles to navigate more efficiently. Elevated road designs often incorporate ramps or flyovers, enabling vehicles to bypass intersections entirely. This eliminates the need to wait at traffic lights or navigate complex junctions, further enhancing traffic flow.
Mr Himanshu emphasises the importance of reevaluating mobility in metro cities, considering India's rapid urbanisation and the projected urban population of 50-60 per cent by 2035. "While elevated road designs can alleviate traffic congestion, it is crucial to prioritise safe and convenient last-mile connectivity in Indian cities."
According to Mr. Tripathi, "Elevated road designs, which have the busiest intersections, will undoubtedly cause traffic to disintegrate at grade, but real-time integrated traffic management systems (IOT) will also aid by reducing pollution load and carbon emissions into the environment."
Vikas highlights the necessity of incorporating last-mile connectivity into the design of transportation facilities in cities. "The optimal approach is to foster cohesive collaboration to facilitate seamless traffic flow and commuter movement."
Emerging technologies are driving significant advancements in the planning and designing roads and bridges. According to Mr Himanshu, "Nanotechnologies, speciality polymers, and sensor-controlled equipment have ushered in a paradigm shift, revolutionising both the design process and the speed of construction."
Mr Vikas further emphasises "the role of emerging technologies, such as building information modelling (BIM), artificial intelligence (AI), and the Internet of Things (IoT), in expediting feasibility studies and the pre-detailed project report (DPR) stage." Integrating AI and IoT with advanced road construction technologies enables the rapid construction of roads and the development of smart and super express highways in India.
These emerging technologies are instrumental in improving the efficiency, speed, and quality of road and bridge construction while offering cost savings and enabling the realisation of advanced infrastructure projects.
Vikas Sharma, Director, Genesis Infra Project Consultant, states, "The best approach is to work cohesively with a mandate to facilitate smooth traffic and commuter movement."
JD Tripathi, Project Manager, Larsen Toubro Ltd., adds, "Technological advancements enhance roads and bridges planning and design with sustainability, environmental friendliness, and cost-effectiveness."
Mr. Himanshu Agarwal, Senior Vice President of International Markets, Zydex Industries Pvt Ltd., concludes, "Sustainability and extended durability are the two mantras as we forge ahead in the Amrit-Kaal until 2047." 
51