Efficient waterproofing solutions and designs for monsoon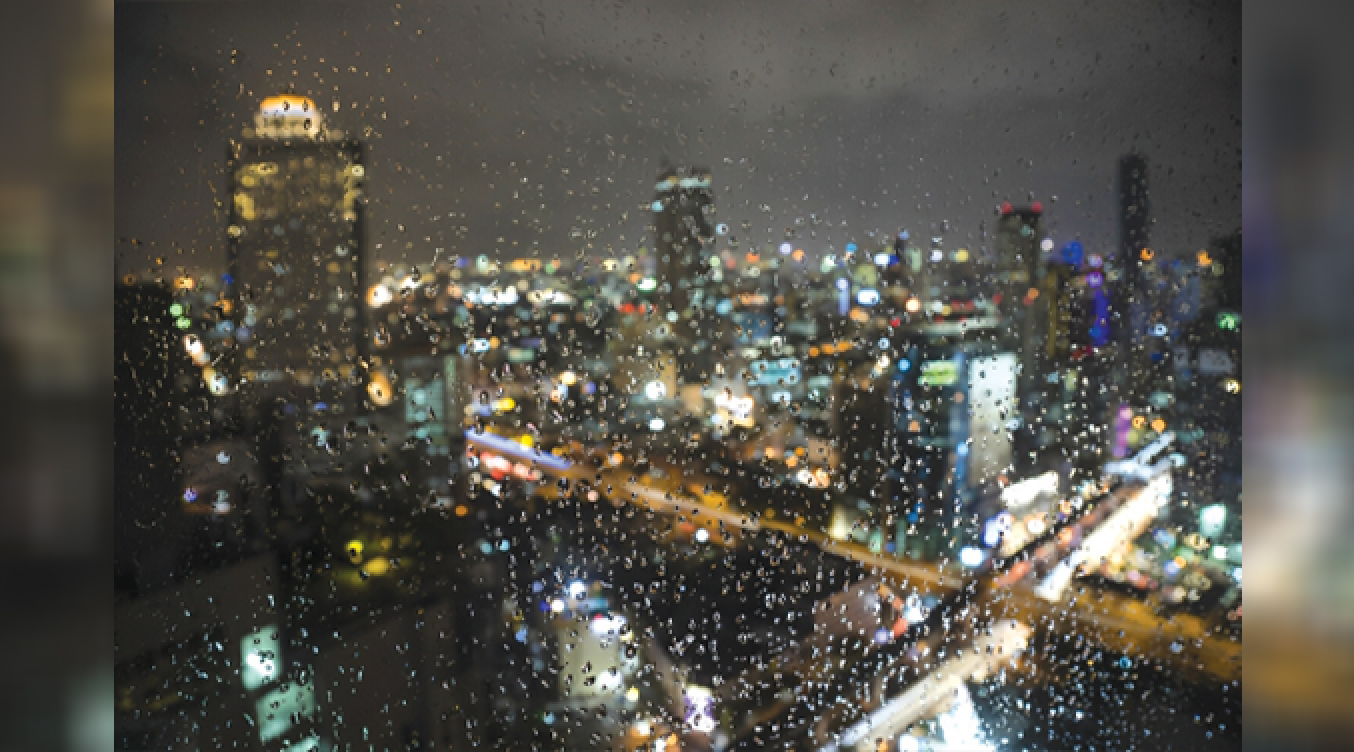 Leading experts across the architectural sector have shared their expertise in designing monsoon-prone building structures and discussed efficient waterproofing solutions for maintenance and repairs.
Heavy rains during the monsoon season cause water damage to buildings. Water seeps through cracks in walls and roofs, causing damage to the structure and interior. This results in the growth of mould and mildew, which can be disastrous to humans. Strong winds during the monsoon season can damage roofs, windows, and doors, leading to leaks and other problems. 
Designing structures for heavy rainfall-prone areas
Aparna Kaushik, Founder & Architect of Aparna Kaushik Design Group, says, "Global climate change's impacts are critical for adaptation planning. Building constructions such as flat roofs, roof terraces, and balconies are highly vulnerable to invading water during heavy rainfall events. Engineering surveys reveal that most damage is avoidable with increased resilience." To reduce physical vulnerability, expertise in demanding damage processes is necessary. A systematic classification scheme based on empirical research for examining typical failure modes and negative consequences of heavy rainfall at individual building levels is necessary. Heavy rain may also cause urban pluvial flooding due to sewer overflow, severely damaging buildings. 
Rudraksh Charan, Founder & Architect of 42MM Architecture, elaborates on the structure needed to manage buildings in high-rainfall areas. Two critical components are important. "Firstly, the foundation must be safe from the high water table by creating deep pile foundations, indoor and outdoor waterproofing systems, high plinths, and proper damp-proof courses. Also, water collection on horizontal surfaces can be managed through a good drainage system and inclining surfaces, as well as a good gutter system to ensure that water is put to good use and edges and junctions of buildings are safe from water damage."
Combination System for Strengthening the Concrete Surface and Preventing Cracks
While discussing the systems, Somendra Mann, Founder of Amchem Chemicals Pvt. Ltd., says they have a leading construction material manufacturer has introduced a revolutionary combination system that strengthens concrete surfaces and prevents cracks. "The system involves using a primer that is absorbed into the concrete, followed by three layers of coating with varying tensile strength and elongation properties." The first layer is a lower tensile, higher elongation product, followed by a middle layer that isolates the top layer from the layers below and has a lower tensile strength to accommodate expansion and contraction. The final layer is a high-tensile, low-elongation product that ensures the top layer remains intact and does not peel off, even during expansion and contraction.
Pankaj Pokharna, Business Head at Anuvi Chemical Resikon Brand, highlights the importance of low-maintenance coatings that are easy to apply for monsoon repairs and terrace maintenance. Depending on the purpose of the terrace, fast-drying elastomeric coatings like polyurethane, acrylic, or bituminous materials may be necessary. Acrylic coatings are commonly used for external walls due to their durability, but coatings with elastomeric properties provide added benefits. Unlike paint, these coatings do not easily peel off because they are flexible and can elongate up to 150-200 percent. Coatings with high elongation and high tensile strength are also ideal for effective crack bridging.
According to Somendra Mann, Founder & Director at Amchem Products Pvt. Ltd, there are misconceptions about waterproofing membranes, such as that high elongation alone can enable a coating to span cracks. It is a combination of tensile strength and elongation necessary for effective crack bridging. Coatings with high elongation and high tensile strength are ideal for this purpose. Additionally, reflective topcoats can help combat urban heat islands by reflecting solar radiation and heat, leading to lower temperatures and energy cost savings.
Pokharna recommends using the APP or bituminous membranes for wet areas, but the areas must be dry, with moisture content in the slab of less than 8 percent. FPP membranes can be used in these situations as well. Depending on the quantity, size, requirement, choice, cost, and performance parameters, people can use bituminous, acrylic, PU, or polyurea products.
Pranav Sanghvi, MD & Founder of Green Apple Pvt Ltd, has introduced an innovative solution for monsoon waterproofing, the Stone Board and Colorant Board. These are insulation material, an air layer, and a framework composed of ventilated cladding systems that balance wind pressure and offer good thermal insulation. It resists typhoons and reduces moisture penetration, which prevents leakage from the facade. "Colorant boards are especially useful for seaside buildings that suffer from typhoons". They can be used for exterior cladding facades in luxury villas and multi-layer high-grade buildings, as well as indoor partitions and suspended ceilings for high privacy demands such as five-star hotels, bedrooms, and public entertainment places. The board's wide, textured surface can improve the whole building's decorative effect. "Its special top coat makes it water-resistant, enhances the product life, and reduces the maintenance cycle."
Fenestration design plays a crucial role in the energy performance and sustainability of buildings during monsoons. While discussing it, Nitin Mehta, Director of ALCOI, says, "the design of fenestration can significantly affect how efficiently buildings use energy and how sustainable they are during the monsoon season." Proper fenestration design can control heat gain and loss through windows, facilitate natural ventilation, and manage rainwater to prevent water damage and promote water conservation. "Double glazing and ventilation through windows can help manage humidity and condensation. Therefore, the proper fenestration design is essential to ensure buildings are energy-efficient, sustainable, and resilient to the impacts of monsoon season."
Architects and construction material manufacturers need to proactively approach monsoon maintenance and provide solutions that can prevent water damage, mould growth, and structural damage caused by heavy rainfall. Strategies such as deep pile foundations, indoor and outdoor waterproofing systems, high plinths, proper damp-proof courses, and the use of coatings and membranes with high tensile strength and elongation properties can help protect buildings from monsoon damage. Fenestration design also plays a crucial role in the energy performance and sustainability of buildings during the monsoon season. 
56