5 Construction Tech Trends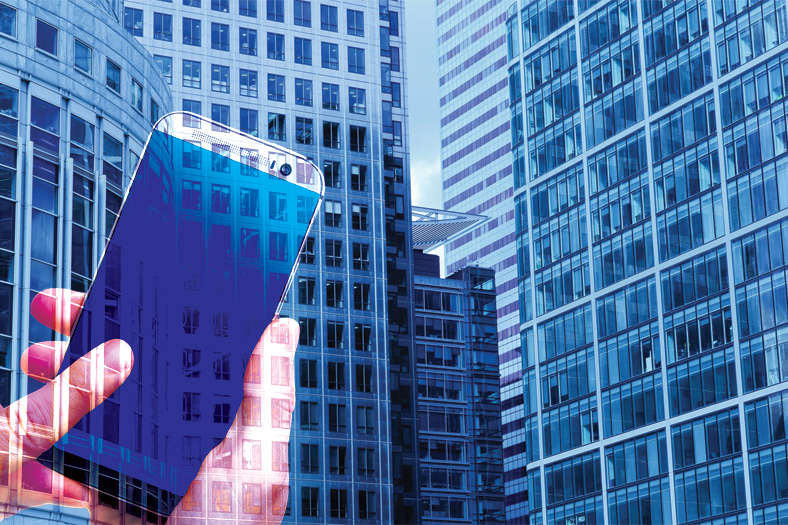 Top technology trends that are transforming the construction industry.

With India growing at 7 per cent per annum and the government initiative of 'Housing For All', the sector is definitely the poster boy of the government's growth agenda wherein the recent digital push will fuel the further growth and RERA rules will ensure that the entire market is regulated, transparent and organised. Further, with a demand for longer standing, better quality products at a faster rate, construction companies are investing heavily in technology. Adopting new processes and purchasing state-of-the-art machinery has enabled workers in infrastructure to increase efficiency, subsequently shortening the duration of projects and lowering cost. Here, Ganesh Gupta, a tech insider and online marketing lead at Vashi Electricals decodes top technology trends that are transforming the construction industry.
Construction Industry Apps
As the world is going more towards mobile, smartphones and construction mobile apps will help in increasing the productivity of construction projects by minimising the processes of communication. There are number of apps that have been specially created for the construction industry, offering extensive specialist services such as logging blueprints, assigning tasks and real time collaboration. Mobile apps for time tracking, estimating, invoicing, designing, material ordering, printing, collaboration, drone control and resource tracking are growing in popularity.
Good ones are: Construction Manager, iSafe Inspections and Plan Grid
Automation
With the many repetitive, routine tasks associated with construction, today construction companies are turning to automated technology to carry out certain roles and processes. Prefabrication has paved the way for automated technology, as mechanical machinery, including robotics, cannot always be contained onsite. Brickwork and demolition has seen the introduction of robotic automation, as this type of technology increases worker safety and efficiency.
Drones & Unmanned Aerial Vehicles (UAVs)
Drones, also known as UAV's, help the construction industry to create a 3D model of a construction site, plot or a land. UAVs can be flown above a project, providing a scanned bird's eye view of its location which helps to identify the site's dangers. Alternatively, UAVs can sit static and live stream from hard-to-reach areas, as well as capture a project's progression through imagery or film.
Holographic Headsets
Vitrual Reality headsets such as MircosoftHololens, HTC Vive, Google Cardboard or Gear VR will help architects, project managers and construction professionals collaborate and work on a project models and designs with a virtual design in a real-world environment.
Internet of Things
Everyday construction workers probably don't consider themselves to be integral to the development of artificial intelligence. Nevertheless, they're at the core of the proliferation of the Internet of Things (IoT). The IoT refers to a sensor or group of sensors that collects and transfers data via wired or wireless network to a platform where it's instantly acted upon, or to the cloud where it's combined with other data to produce actionable insights. In other words, the IoT is the "smart" in "smart buildings" or "intelligent" in "intelligent machines."
Authored by:
Ganesh Gupta
Business Head – Ecommerce & Digital Marketer,Vashi Electricals
7