Amrit Kaal Budget focuses on urban planning and infrastructure development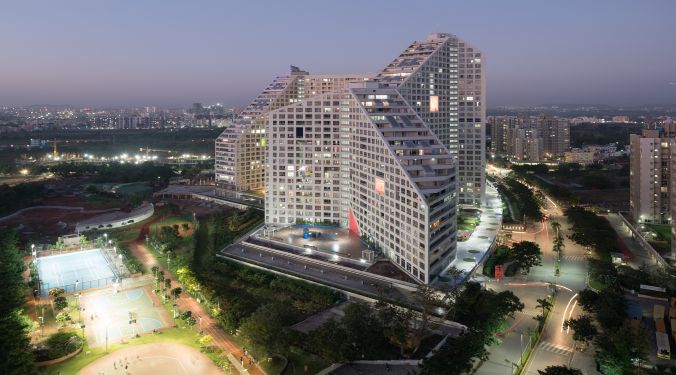 The Prime Minister, Shri Narendra Modi, addressed a Post Budget Webinar on the subject of 'Urban Development with focus on planning'.
Underlining that the development of new cities and the modernisation of services in the existing cities are the two main aspects of urban development, the Prime Minister highlights the significance of urban development in every budget of the country. He informs that an incentive of ₹15,000 crores is declared in this year's budget for the standards of urban development and expressed confidence that it will provide impetus to planned urbanisation.
The Prime Minister reiterated the significant role of planning and governance in urban development. He points out that poor planning of cities or lack of proper implementation after planning can create huge challenges in the development journey of India. He stressed on the need to work in a much focused way in areas of spatial planning, transport planning, and urban infrastructure. "Urban planning will determine the fate of our cities in Amrit Kaal and it is only well-planned cities that will determine the fate of India", the Prime Minister remarked. He further added that our cities will also become climate-resilient and water secure only with better planning.
"Our new cities must be garbage-free, water secure, and climate-resilient", the Prime Minister remarked as he highlighted the need to increase investment in urban infrastructure and planning in tier-2 and tier-3 cities. Also states that our future cities should be defined on parameters such as architecture, zero discharge model, net positivity of energy, efficiency in land use, transit corridors and use of AI in public services  with the need for playgrounds and paths for bicycle rides for children as part of urban planning. 
Throwing light on the increasing role of futuristic technology in the field of urban development, the Prime Minister urged the startups as well as the industry to think in this direction and act quickly. "We have to take advantage of the possibilities that exist, and also give rise to new possibilities. From sustainable house technology to sustainable cities, we have to find new solutions", the Prime Minister concluded
37