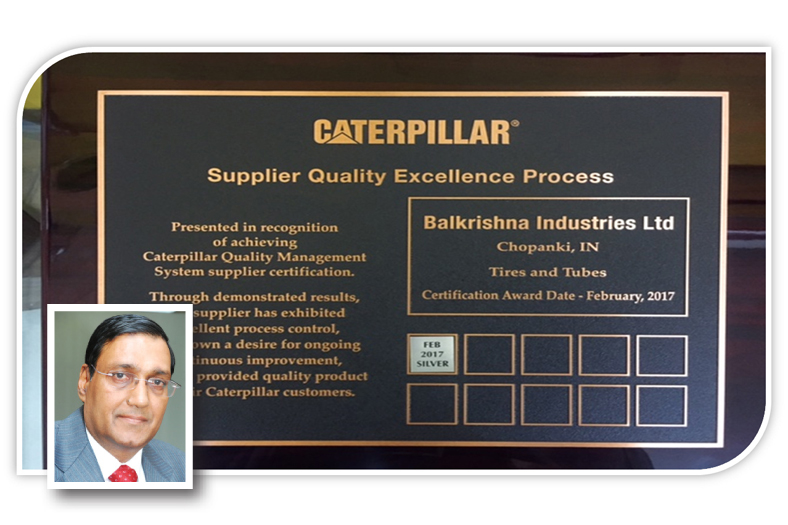 After thirty years of experience in the off-highway tyre market, BKT presents its new research and development (R&D) centre at Bhuj facility. Designed for organising all spaces from a completely functional viewpoint, the R&D centre includes the best range of equipment and software available managed by an expert team of engineers, chemists and technicians dealing with every aspect pertaining to the technological development of BKT tyres: starting from designing a new tyre and creating compounds to improve product performance up to implementing processes for efficient and customised production of cutting-edge tyres.
"We have invested into the new R&D centre for the purpose of anticipating our users' needs," said Arvind Poddar, Chairman and MD of BKT.
BKT bags SQEP Silver Award from CAT
BKT's Chopanki production plant has been awarded the prestigious SQEP Silver Award for Supplier Quality Excellence Process Certification by Caterpillar. The award is bestowed to Caterpillar suppliers who are able to achieve the highest levels of quality and process control only. Not only is the Indian tyre manufacturer now part of this program for excellence, it has also obtained homologation for the original equipment supply of the two tyres Earthmax SR 47 and Earthmax SR 45 to be fitted on two different models of CAT equipment.
Arvind Poddar, Chairman and MD of BKT
16