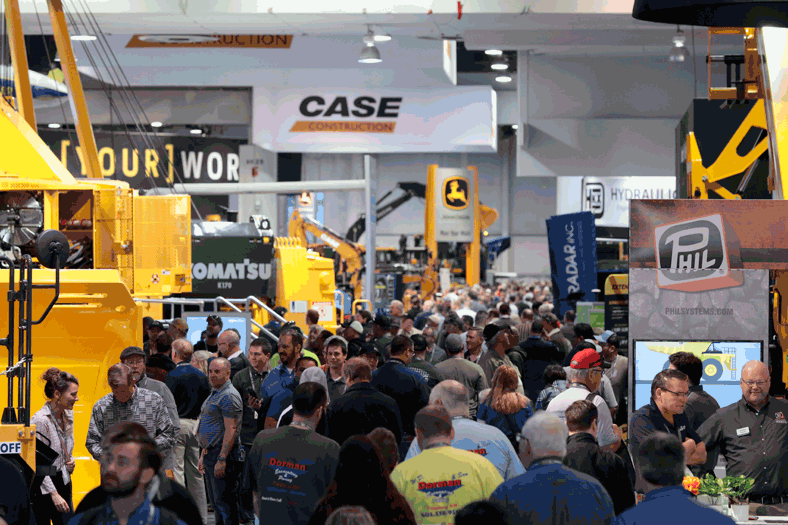 Caterpillar displayed backhoe loader 420 XE whereas Case launched backhoe loader Project Zeus.
Conexpo 2020 was launched on March 10 in Las Vegas, United States amidst coronavirus scare. The exhibition  has received a good response from the crowd under gloomy conditions. The expo is scheduled from March 10-14.
The effect of COVID-19 was visible at the exhibition and many exhibitors, including Volvo Construction Equipment and Mack Trucks were forced to shut down and reduce their presence due to travel restrictions.
Though the show's organiser, the Association of Equipment Manufacturers mentioned that the coronavirus didn't impact their operation entirely. The exhibitors withdrawing due to concerns over the virus had resulted in only 1.7 per cent of the show floor's 2.7 million sq ft of space getting impacted. AEM further reported that total registrations at the show are over 120,000.
Conexpo will see many exhibitors displaying their new products. Caterpillar in recent past has focused on overhauling its heavy equipment production and also consolidating machines for a simplified classification. Caterpillar at the expo relaunched the backhoe loader line as the 415, 416, 420, 420 XE and 430 models, the machines all feature new LCD touch screen interfaces in the cab as standard. The 420 XE is being launched at Conexpo 2020. It has extra features as standard, including electronic loader controls with programmable loader kickout and return-to-dig.
Case Construction Equipment also displayed its electric-powered backhoe loader, Project Zeus. The 580 E is built on the same platform as Case CE's diesel-powered backhoe, and is able to work a full shift on a single charge of its lithium-ion battery bank. The machine is quite compact and is fully rechargeable in eight hours. The company also exhibited methane-powered wheel loader Project Tetra.
Jim Umpleby, chairman and CEO, Caterpillar said that the COVID-19 has not affected their company's operations a great deal and their logistics chain. The facilities in China are going on seamlessly and further added that they are monitoring the situation very closely and working with local government taking all the necessary precaution.
3