CIDCO launches 1st metro service in Navi Mumbai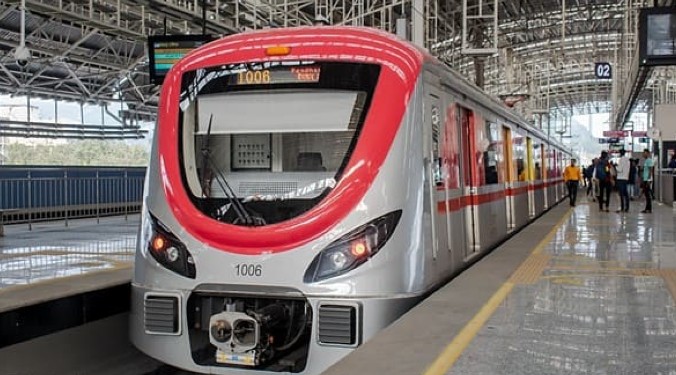 In a significant development for Navi Mumbai residents, the city's first Metro line, an 11 km-long elevated stretch linking Belapur and Pendhar, has been opened to the public on November 17.
The commencement of Metro services, sans an official inauguration ceremony, aims to prioritise operational readiness for the benefit of Navi Mumbai citizens, according to Chief Minister Eknath Shinde. The Maharashtra government faced criticism for delays despite receiving regulatory approvals in June.
The Navi Mumbai Metro's initial service, with 11 stations along its route, began at 3 pm on Friday. Starting November 18, the Metro will operate from 6 am to 10 pm, with a 15-minute interval between each service. The City and Industrial Development Corporation (CIDCO), the project implementing authority, plans to deploy eight sets of three-coach rakes for seamless services.
Fares for the Metro services are structured based on distance, ranging from ₹ 10 for 0 to 2 km to ₹ 40 for distances beyond 10 km. The Commissioner of Metro Railway Safety (CMRS) had approved the commencement of operations in June, while CIDCO had sought an event management company for a delayed inauguration ceremony in October.
Anil Diggikar, Vice-Chairman and Managing Director of CIDCO, emphasised that the Metro would enhance connectivity between rapidly developing nodes like Kharghar and Taloja with Belapur. The system is expected to contribute to Navi Mumbai's global image as an international city, providing efficient public transportation.
CIDCO detailed the metro's features, including air-conditioned coaches, entry and exit arrangements on both sides of stations, parking spaces, ramps for disabled passengers, footpaths, designated areas for auto rickshaws, continuous power supply through diesel generators with UPS, passenger announcement systems, CCTV surveillance, and specially designed toilets for disabled persons.
The Navi Mumbai Metro, in the making for 13 years, faced delays attributed to contractor issues and technical obstacles. The project, with a maintenance depot at Taloja and two traction substations at Panchanand and Kharghar, marks a significant stride in bolstering the city's public transportation infrastructure.
38