Decoding the fusion of durability and design for 2021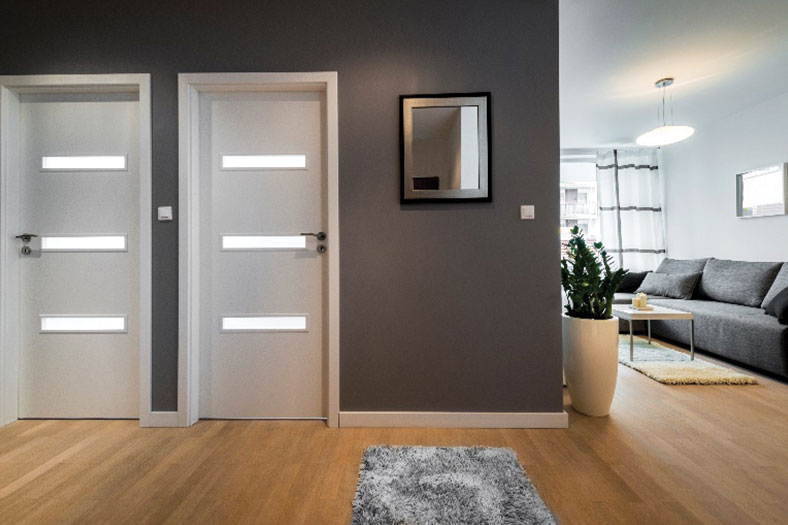 There are various elements and aspects to keep in mind, such as the climate in your city and the design aesthetics.
Do you often find yourself juggling to achieve a fine balance between the lifespan and design of our interiors? Trust us; it's not a herculean task! Undoubtedly, home décor must be planned very thoughtfully whether you are re-purposing the space or thinking of some minor tweaks. There are various elements and aspects to keep in mind, such as the climate in your city and the design aesthetics. Today, the evolving technology and innovations have ensured the integration of all these elements under one roof.
Read on to know simple décor themes that offers you the best of both worlds – Durability and design!
A soothing facelift
The entry of your house is usually through the living room which sets the tone for the entire home and leaves the first impression. Therefore, a minimal and clean look is a pure blessing in disguise for such spaces. We are saying this because calming shades give your mind, body and soul a certain level of relaxation. Throw muted shades of yellow and grey to your cushions placed on a sofa set in muted blue. These colours will instantly infuse a comforting vibe around your space. The best way to distinguish your colour scheme is by keeping your walls, door and floor crisp white.
While the visual impact of doors must not be compromised as they are some of the most visible design elements in the house, its resistance and lifespan should top your checklist. This is where Mikasa's Dura door sets are designed to stand the test of time. Its design is a function of five layers of tubular core and 6-side protection that shields the doors from the hostile weather and makes them apt for both, residential and commercial spaces. Also, they are eco-friendly and are manufactured from 100 per cent renewable and sustainable wood sourced from Agro-forestry plantation. Now you can relax in your tranquil living room without worrying about the durability and material of your wooden doors. Lastly, without overshadowing your colour scheme, complete the look with a white wall clock or a frame.
Wonders of natural wood
The majestic grandeur and simplicity of a natural element like wood is just limitless. Wood holds the power to make an unmatched statement and looks absolutely charming when used for home interiors. For an area like your kitchen, opt from a range of Mikasa Doors and Frames' multiple surfaces and colour options. Moreover, when it comes to both –  longer lifespan and the aesthetic appeal, you can't go wrong with engineered wood doors with a surface finish of wood veneers or decorative laminates. The non-fire rated doors from Mikasa Doors and Frames are made of 5 layers with a solid core which are sturdy and can bear a heavy load. Their design is durable, strong, and practical, which makes them ideal for everyday use in residential spaces. Mikasa also produces fire-rated door sets which provide a safe exit, in case of emergency, by preventing the spread of fire and smoke and limiting it to a certain level. Therefore, fire-rated door sets are used most suitable across commercial spaces.
If you have cream or off-white interiors, opting for a darker shade of wooden door set will complement the entire ambiance. Keep your area spick and span by placing minimal kitchen essentials out in the open. Make it look more modern by showcasing your silver crockery and glassware in open cabinets. Since this area needs more attention to hygiene, opt for Greenlam laminates that are – antibacterial and antifungal, for your kitchen shutters so that you and your family can stay stress-free and healthy. Top your slab with fruit bowls and a succulent to make the entire look feel re-freshening. Lastly, you can also experiment with a small seating arrangement for a comfortable cooking shenanigan.
Optimistically yours
We all have stepped into a new year with positivity and hopefulness. How about we paint this outlook all over the house to ensure every touch point encourages you? Spill the pantone colour 'Ultimate Gray' on your walls to add instant warmth and comfort. Since we are talking about all the earthy tones, we suggest going for a crisp yet classic white shade for doors. It will not only exude sheer panache but also a strong sense of calmness. Make your space functional and minimal; this can be done by placing a statement sofa and a mini-breakfast table in opposite directions.
Today, everyone is looking for personalized experiences and what better than opting for Mikasa Doors and Frames that gives you the power of customizing your door set, be it in terms of size, thickness, or colour palette. Mikasa's factory finished complete door set solution is highly durable, fire and impact resistant that keeps safety and maintenance blues at bay. The premium aesthetics of the wooden doors will seamlessly uplift your wooden floors and the neutral colour scheme. Complete this décor with a pop of colour, like a matte pink floor plant and transparent net curtains to let in the goodness of nature and sunlight together.
Every element of your house speaks to you and brings along a purpose to fulfil. The three distinct décor looks therefore are an inspiration for designing a space that brings élan as well as ensures durability. So, think no further and get on with curating your own dream-like haven.
8