Etreluxe introduces the exquisite first wardrobe collection by MisuraEmme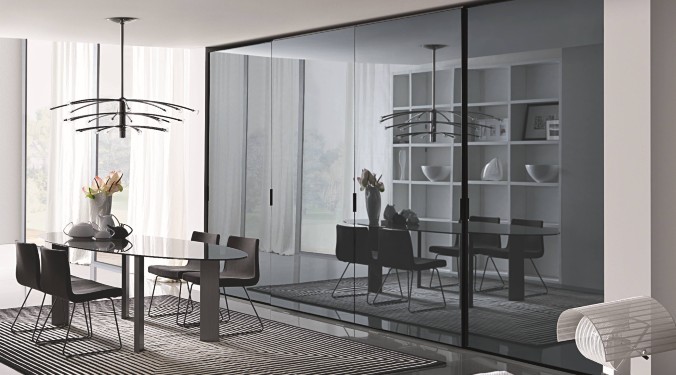 MisuraEmme, since 1902, has made an industrious and untiring contribution to "Made in Italy" values. MisuraEmme's current industrial dimension and potential represent a strong heritage that has been built over time.
A long history dedicated to a constantly evolving know-how, defining the company as an internationally-recognised Brand. Etreluxe has unveiled its latest wardrobe, called First, in India. The First wardrobe by MisuraEmme emerges as a design masterpiece, presenting the enduring charm of monochromatic beauty, while also recapturing the captivating clarity of glass, the playful reflections of mirrors, and the soft hues of wardrobes that expand spaces boundlessly. Marked by sleek contours and a minimalist ethos, these wardrobes emit an aura of refinement that effortlessly elevates any room they inhabit.
Each wardrobe within this collection showcases doors enriched with a breathtaking fusion of glass and metal, orchestrating an interplay of light and mirror-like reflections that infuse a touch of allure into your space. The glass panels emanate an air of openness, while the metal accents deliver a striking contrast, resulting in an unforgettable visual journey. The profile embellishments, available in a range of lacquered shades and metallic finishes, present a seamless fusion of style and utility. These exquisite additions not only enhance the visual aesthetics but also serve as practical handles, ensuring a smooth and seamless interaction with the wardrobe.
The First wardrobe has been thoughtfully designed with interior arrangements that provide ample storage solutions, simplifying organisation and preserving the immaculate exterior of the wardrobes. Immerse yourself in a realm of opulence, where glass, metal, and lacquered hues converge to redefine the concept of elegance.
for more info visit : https://www.etreluxeindia.com/
62