Holistic lighting: Trends to follow in the design & décor space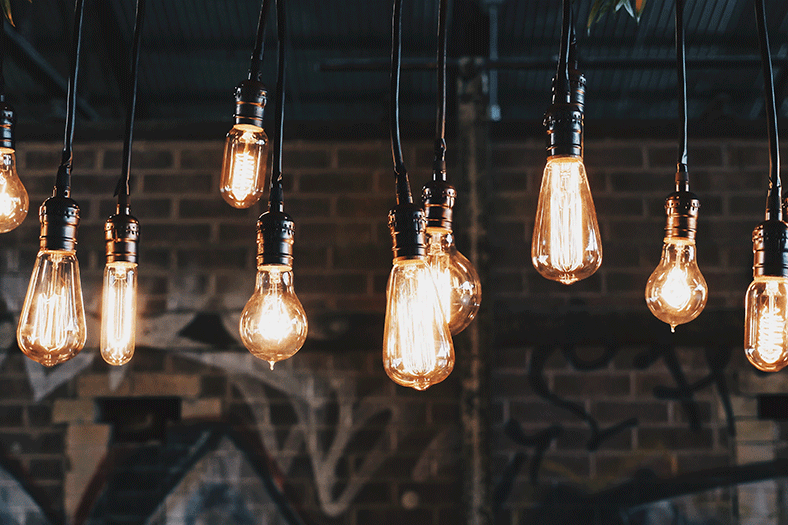 The art and concept of lighting has come a long way. With continued research and innovation, homeowners and designers have a wide variety of options today.
Lighting is an essential component for every successful home design scheme. Lighting fixtures play a great deal in the transformation of the design and feel of homes and commercial spaces, a light for example is not just a light but also a piece of art. Almost every fixture has a role to play in influencing the end result of the aesthetic layout with the added function of providing a sensory experience.
With the ability to impact the mood of a room, or bring out the architectural beauty of a façade, lighting is a key element to consider when designing a space. Lighting can transform the shape and size of a room or a building. When lighting for a home, the purpose of each room comes into play. The kitchen, a workspace, demands brighter, high CRI (colour accurate) light while the living room calls for more mellow, warmer lighting. Table lamps to ceiling lights are today the focus of rooms as opposed to being merely functional.
Depending on one's personal tastes light fixtures are reflective of style, vision and mood. Thoughtfully placed, cleverly designed and carefully crafted lights transform rooms and dial in several other design elements. The art and concept of lighting has come a long way. With continued research and innovation, homeowners and designers have a wide variety of options today.
Internet of Things
Smart lighting fixtures are increasingly becoming the most adopted and widely requested among the latest trends for both home and commercial purposes. We're living in the age of smart lighting which plays a crucial role in lighting up spaces. With various applications and features to control, even remotely, the transition towards a smart light upgrade is higher now than ever.  Some of the technology on offer also has the ability to connect with your GPS location, so your home lights up as soon as you are about to arrive.
With Jaquar Lighting it is our continued focus and effort to introduce innovative, smart lighting focusing on a holistic solution. We ensure that our smart lighting products are not only easy to use but high on the functionality, quality, durability and sustainability scale.
Nature-inspired and nature-conscious
Consumers are more design and sustainability conscious. Lighting pieces that have a mix of metal with soft natural materials like wood fibres and soft cotton are increasingly taking centre stage especially in standing fixtures and on sconces. This creates an ambience of warmth and brings the décor closer to nature – especially in spaces that have an inside-outside concept or ones which lean heavily on sustainability of design.
Cleaner lines
Light fixtures that speak to the industrial tone or art-deco pieces are making a huge comeback still but with cleaner modern designs. These pieces are especially sought as centrepieces that define a functional space – for example over the dining table or as installations in stairways.  These fixtures boast simple geometric designs, clean lines, neutral soft colours and prominence of form over ornate aesthetics.
LED- accents
Incandescent bulbs might be available cheaply in the market, but in the long run, prove to be extremely wasteful and unflattering to modern-day designs. With LEDs becoming cheaper, a myriad of LED strips and hidden lighting solutions help accentuate dark corners or heavy built-in storage units around the house. We now see a trend of highlighting overhead cabinets in the kitchen and mirrors in the bathroom with LED accents to add warmth and a soft glow to each of these spaces for occasions where consumers do not need the brighter lighting unit in these spaces to be turned on.
1