ILDL Unveils New Lumenpulse Products in its Portfolio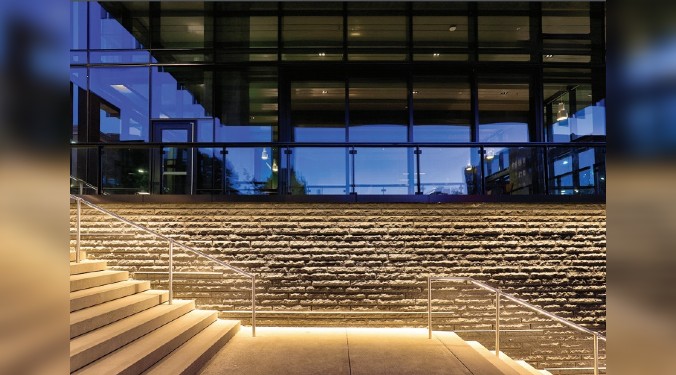 ILDL hosts two brand new products by Lumpenpulse to their growing list of brand collaborations, The Lumenfacade Nano and Opticolor, aiming to deliver superior illuminating solutions that are functional, user-centric, and tailored to individual needs.
Lumenpulse, a leading innovator and manufacturer of high-performance, architectural LED-based lighting solutions, has introduced new features for their linear, indoor/outdoor favourite, the Lumenfacade Nano added the unique proprietary technology, Opticolor, to their colour-changing projector products portfolio.
Lumenfacade Nano
Lumenfacade Nano, the minimalist-designed fixture, has enhanced performance, new wattages, CRI 90+ colour rendering, and multiple 3G vibration rated options giving specifiers a small-scale premium fixture with full-scale features. The durable Lumenfacade Nano's flexibility has increased to meet even more application needs. With its 3G vibration-rated options, it can be used on bridges and pedestrian walkways. In addition, the Lumenfacade Nano's quick-joining system simplifies installation, allowing an instant connection.
Opticolor
On the contrary, the Opticolor technology, which is patent-pending, mixes colour at the source within the LED optic, allowing for ultra near-field colour blending, exceptional quality of light, and unrivalled colour consistency and uniformity. The proprietary Opticolor technology gives you the colour you want within inches of the fixture's surface. Thanks to tight binning and working within a 5nm variance, it provides a consistency of colour that blends seamlessly with other Lumenpulse products and applications. With exceptional colour rendering and blending, the luminaries boasting Opticolor technology are ideal for atriums, theatres, and lighting for surfaces and facades.
For more info visit : www.ildlimited.com
45