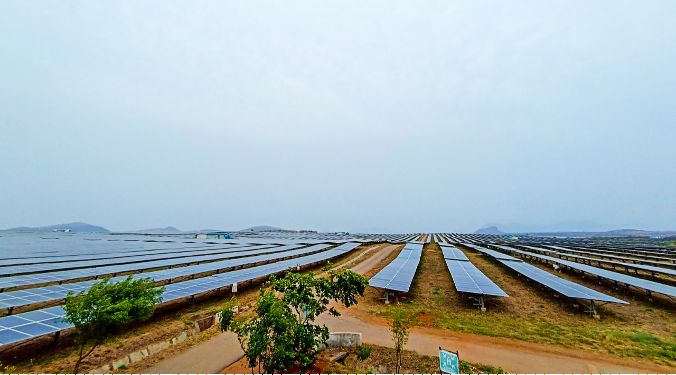 The Jakson Group has won a bid for comprehensive Operation and Maintenance (O&M) for a 250 MWp Solar PV Project in Ananthapuram, Andhra Pradesh and a 5 MWp Solar PV Plant in Andaman & Nicobar Islands.
NTPC invited these bids for the Annual Maintenance Contract of both the plants on February 14, 2022, for three years.
The Jakson Group will be responsible for regularly monitoring of both sites for all kinds of maintenance works with various plants components and equipment, warranty claims, spare parts inventory and various other onsite ground services in these territories to ensure smooth & optimum power generation. The services will commence from 1st June 2022 for the 250 MWp Ananthapuram plant and from 1st December 2022 for the 5 MWp Andaman plant.
The Ananthapuram project was constructed on one of the toughest terrains of Anantapur (area consisting of heavy undulations), and the land contained natural streams, dense vegetation and hillocks and was untouched by the solar power plant to maintain the natural ecosystem.
Ananthapuram Ultra Mega Solar Power Project (250 MWp), situated at NP Kunta Solar Park in District Satyasai, Andhra Pradesh, spread across an area of 1298.27 acres, was commissioned in May 2016. The 5 MWp Grid-connected Solar PV Plant situated at Garacharma in Port Blair, Andaman & Nicobar Islands, is spread across 25 acres & was commissioned on April 2013.
With a 100% average performance rating in 75+ operational sites, Jakson O&M business has a presence in more than 16 states, and from 60 MW in 2014, its portfolio has grown up to 1.1 GW in 2022.
22