Livable, comfortable spaces with a hint of ethnicity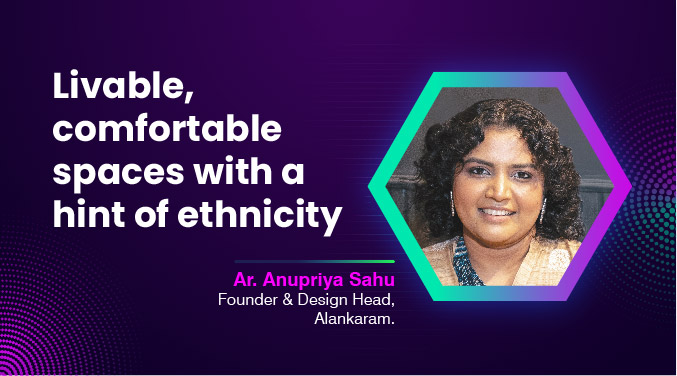 "Natural, sustainable materials and contemporary designs infused with ethnic touches will be in massive demand."
Trends in furniture keep evolving, and as designers, it is essential to stay abreast of the latest happenings. While design trends change every season and recur in cycles, 2023 is aimed at slow-living and exploring furniture pieces that create relaxing, comfortable and habitable spaces. Functionality and aesthetics make modern-day furniture more comfortable. Therefore, natural, sustainable materials and contemporary designs infused with ethnic touches will be massive. In particular, pieces that marry modern and vintage from different eras carry a unique charm and impart character to the overall vision of the house. Floral patterns, wood wall décor, multifunctional furniture, creating flexible and recreational spaces and using sustainable and organic materials are a few trends that will see more traction in the coming year.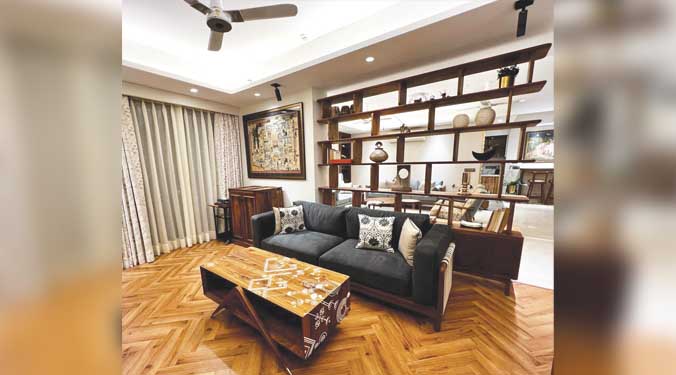 Research and development is a constant process and helps us translate our creations into reality. As a designer, I constantly stay updated with furniture trends and research contributions. Research helps understand the material palette regarding sustainability, durability and, of course, aesthetics. For us at Alankaram, this research helps us revive artisan techniques and craftsmanship. As a result, we can customise indigenous, minimalistic designs with precise joinery details. These products combine the strength of solid wood with a contemporary range of upholstery. We primarily work with Indian Teak and White Oak wood, and extensive research helps our furniture undergo rigorous quality checks and treatment, making them suitable for indoor and outdoor use.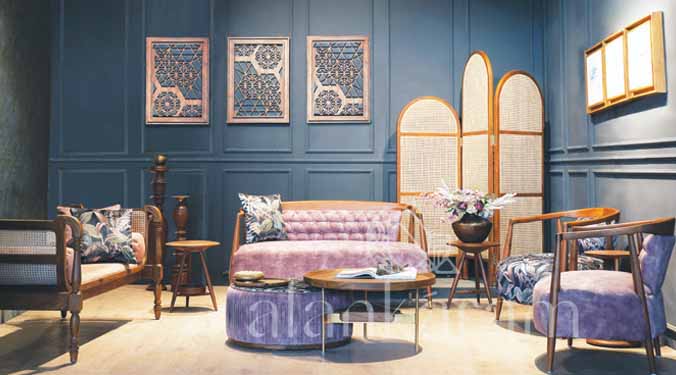 The ongoing "fusion" trend has taken the world by storm. There are various ways to incorporate the fusion trend into your home. For example, vibrant contrasting and bold colours and prints are the new rage for accent pieces around the house. You can bring in furniture pieces that accentuate the same. Similarly, age-old woven rattan material in cabinets, wardrobes and dividers/partitions works beautifully with most interiors and gives off an old-school charm. Upholstered furniture allows you to change patterns and materials every few years.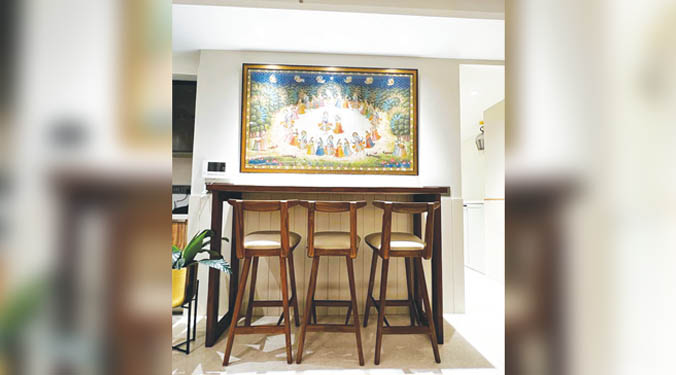 One can integrate numerous trends into their homes by using them in furniture or as soft furnishings like rugs and wall hangings. Trends such as a fusion of ethnic and contemporary are here to stay. So, it's suggested to follow trends here to stay rather than ones that come and go. You can bring it into your decor in so many different ways. For example, solid wood furniture with rattan cane back offers sustainable and eco-friendly comfort. As a result, it adds a cheerful mood to your interiors, which impacts the overall well-being of the homeowner. 
for more info visit : https://www.alankaram.in/
26