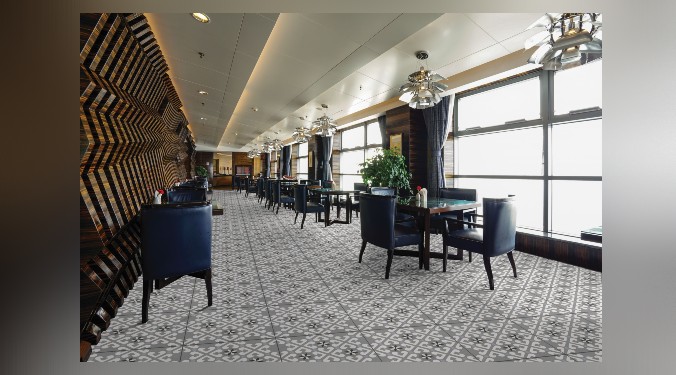 Autumn 2.0 designs can be categorised into five segments, Moroccan, Stylized, Wood, Marble and Cement/Slate.

Orientbell Tiles has launched- 'Autumn 2.0', an extension to their range of Forever Tiles. This new range of tiles offers 12 innovative design options, bringing class and style commercial and residential spaces.
Autumn 2.0 collection can be categorised into five broad segments, Moroccan, Stylized, Wood, Marble and Cement/Slate.
Designs like Moroccan have been introduced for the first time in the Forever tiles range.




Moroccan tiles add a vibrant and bold touch to your home and can become the centre of attention of any space. These tiles can be paired well with neutral shade tiles, adding a pop of style to your floors and walls. Moroccan tiles can turn spaces like kitchens, bathrooms, balconies and can even be used to accent living rooms.

When it comes to the stylized designs, there are three options being offered. The first design comes in five colours and is named 'Criss-Cross', the second one is the 'Diamond Multi' design which comes in 8 colour patterns, being a perfect match for different coloured walls. Fashion repeats itself,  what was in trend in the 90's is now back in style. The third style, 'Chips' designs offers you options which take you back in time. 
Coming to Wooden designs, the newest offering is the 'Herringbone' pattern. It is ideal for bedroom and drawing room flooring and the perfect option for commercial spaces like coffee shops and restaurants.

The Marble designs have three new super fine grain marbles in grey, beige and onyx white shades. These fine grain marble shades are ideal for commercial spaces as well as any spaces at home.

Cement/Slate offers three subtle and minimalistic, single color shades, introducing sand silver, sand light and sand ivory. These are amongst the first choice for any architect for commercial projects as well as feature projects.
Forever tiles come with matte finish, saving you from any unwanted slips. Also the surface makes them excellent at concealing stains, smudges and dirt.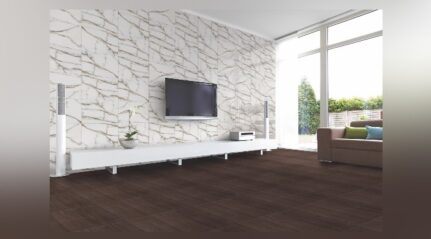 One of the biggest concerns that people have with tiles these days are the scratches that show up due to  moving of household items in and around the house. To address this, Forever tiles come with an upto 'MOH Scale 8' rating, which ensures there are no scratches while moving around household items like sofas, tables or almirahs.
"The Autumn 2.0 series is the latest addition to one of our most successful range of tiles, Forever Tiles. Keeping the current pandemic situation in mind, these tiles are Germ Free and kill germs upto 99%, protecting you against infections, making them an excellent choice for the customers." says Alok Agarwal, Chief Marketing Officer, Orientbell Tiles. 
For more information, visit:  www.orientbell.com/tiles/gft-autumn-2-0

8